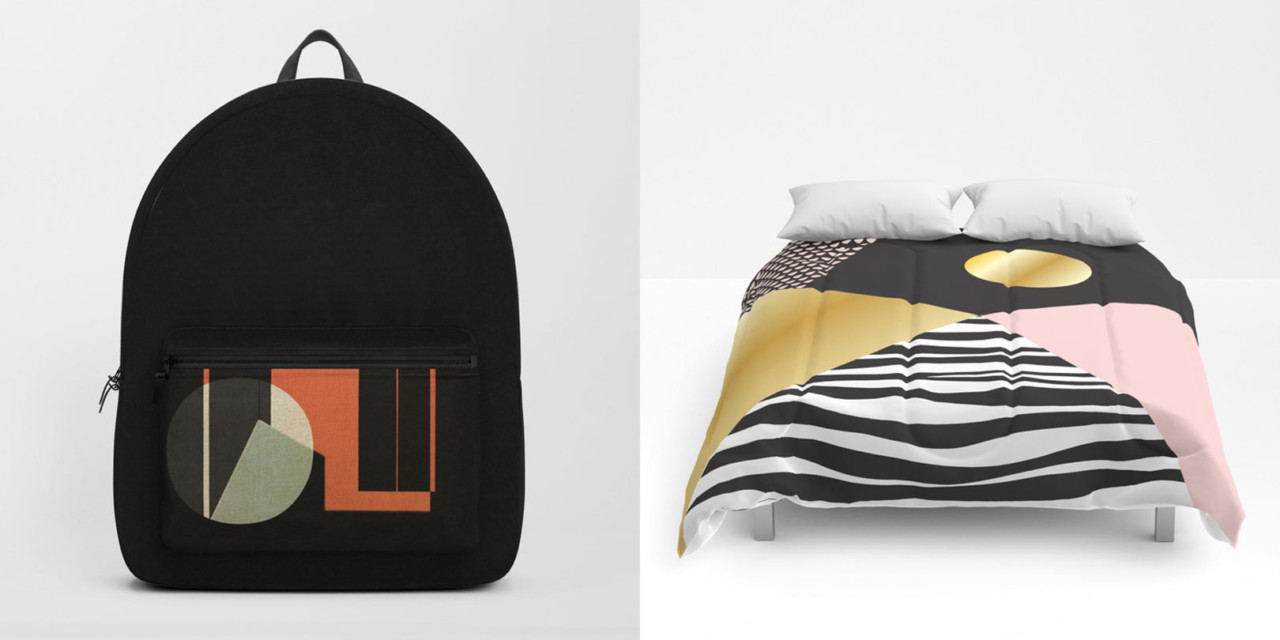 It's still the middle of back to school season. One way to guarantee that you're not rocking the same interiors or backpack as everyone else? Shop on Society6! Not only are you supporting artists and creatives from around the world, you're making sure that you're buying items that reflect your style (and not just resorting to whatever's available at your local discount retailer). Society6 is also a one stop shop for pretty much anything you'll need: comforters, backpacks, art prints, home or dorm room decor, and cases/sleeves for your tech devices. You'll probably spend a couple hours perusing all the designs when you head over to Society6's Back to School page so we've rounded up a few of our favorites below to get you started:
portrait of a highland cow wall tapestry by Dorit Fuhg
New York City wall tapestry by Studio Laura Campanella
THE UNIVERSE art print by Mike Gottschalk
MAKE YOUR OWN LUCK art print by Vincent Cousteau
Oil Platform backpack by Fernando Vieira
VHS and Chill backpack by Anthony Troester
Golden Moon comforter by Mirimo
In an ongoing effort to support independent artists from around the world, Design Milk is proud to partner with Society6 to offer The Design Milk Dairy, a special collection of Society6 artists' work curated by Design Milk and our readers. Proceeds from The Design Milk Dairy help us bring Design Milk to you every day.

Design From Around The Web