We are big fans of Linda Siető's luxurious leather bags, and her newest collection, Soft Edge, is no exception. Like her previous accessories, the bags and clutches feature supple, high quality leather and intriguing shapes.
For Soft Edge, it began with creating a line with a cutting knife, rather than a pencil. The difference? These lines are not permanently part of a flat surface, instead, it evolves and appears as tactile 3D shapes. The clutches and feminine satchels have smooth, jewel-toned surfaces that are harshly disrupted by slashes. While it may seem contradictory, it complements the lady-like quality of the shape, creating an elevated, sculptural form.
The cut lines change throughout the collection. On some of the smaller pieces it seems harder and more obvious, but turns softer and 'smudgier' with the larger, shoulder bags. It continues to evolve with pleats, folds, and lines. Each bag is made in Hungary with leather imported from Italy.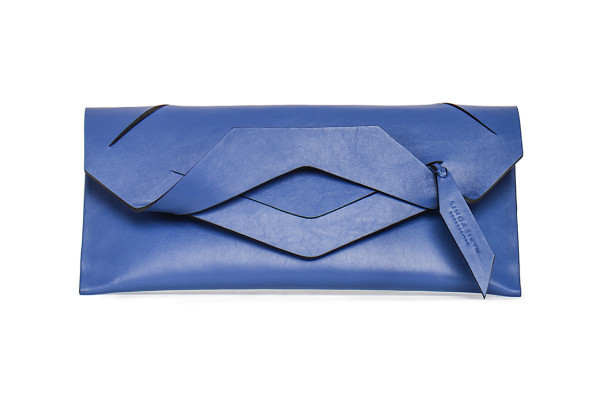 Photos by Réka Liziczai.

Design From Around The Web