A newly opened bus station in Tilburg, Netherlands designed by cepezed architects integrates photovoltaic technology across the expanse of an awning structure to convert sunlight into a safe and illuminated haven for riders at night.
The new bus station is most prominently characterized by its enormous translucent awning, a minimalist roof structure supported by a series of columns, the expanse floating above bus platforms and offering travelers a comfortable refuge from sunlight and rain alike. The structure hides an additional feature, incorporating panels of single layer of Ethylene Tetra Fluoro Ethylene (ETFE) with an efficient, solar powered lighting system positioned to shine through this membrane to provide a safely illuminated area for riders.
The entire system is solar panel powered, with all functionalities in and around the bus station – including awning lighting, digital information signage, the staff canteen, and the public transport service point – supplied by the renewable source. Additionally, the ETFE foil awning requires little maintenance, with the sheer material practically a self-cleaning surface.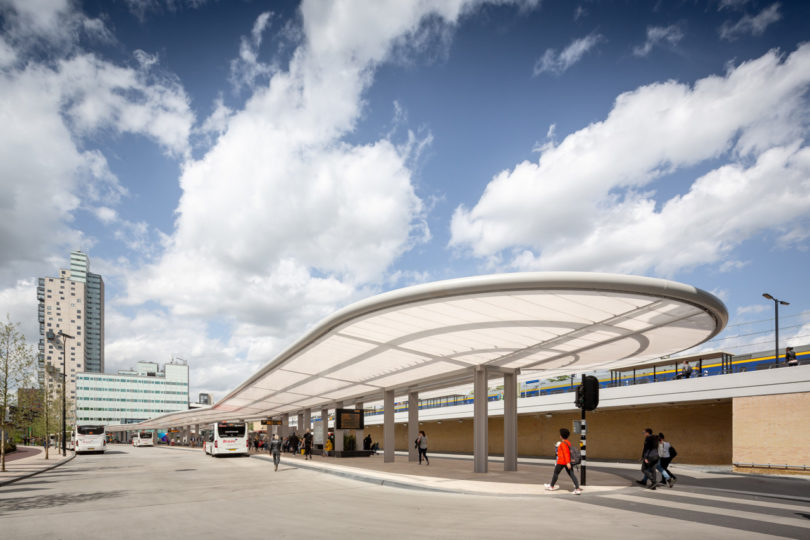 Future plans for the bus station include the placement of extra electrical equipment engineered to deliver quick charging in service of a fleet of electric powered buses, further future-proofing cepezed's highly integrated structure into an emblematic example of sustainable and self-sufficient urban design.