Brooklyn Cruiser partnered up with MoMA to create a special edition bicycle sold exclusively through MoMA. The eye-popping, cherry red unisex bike with its cream-colored tires was co-designed by Brooklyn Cruiser president Ryan Zagata and Rivendell Bicycle Works founder Grant Peterson.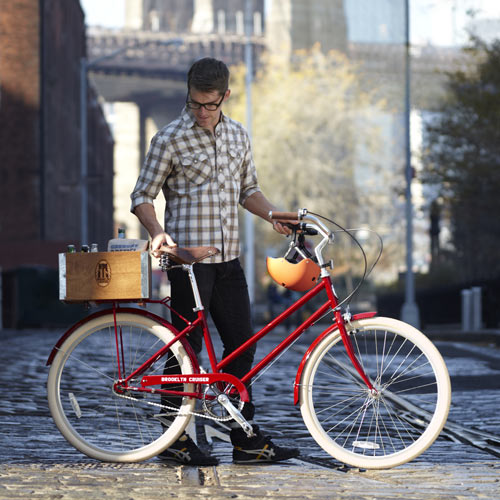 Outfitted in MoMA's signature red with a step-through style frame, leather details, and a wooden crate to hold your purchases. Best of all, it has a chain guard – meaning no more rubber bands around your ankles to contain your pant leg.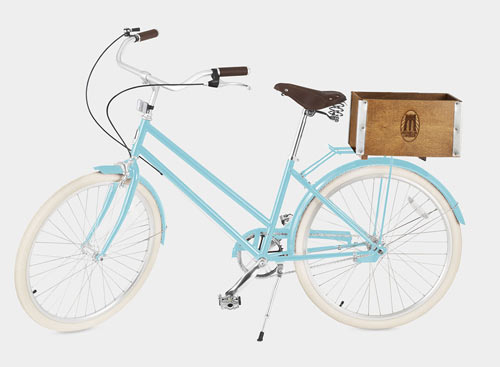 The black and blue options are not limited edition, but just as snazzy.
MoMA edition photos courtesy of MoMA Design Store.

Design From Around The Web