Having spent many an hour in laundromats over the years, it's clear that many of them could use a good washing themselves. Let's face it though, laundromats are a reality for many people and it sure would be nice if they all looked like the Frederic Perers-designed Splash. Even the name sounds fresh and clean!
Located in Barcelona, Spain, this playful space might be the most inviting laundry facility I've ever seen. Continuing the steel from the machines themselves, the vertical surfaces are also covered in the same reflective material.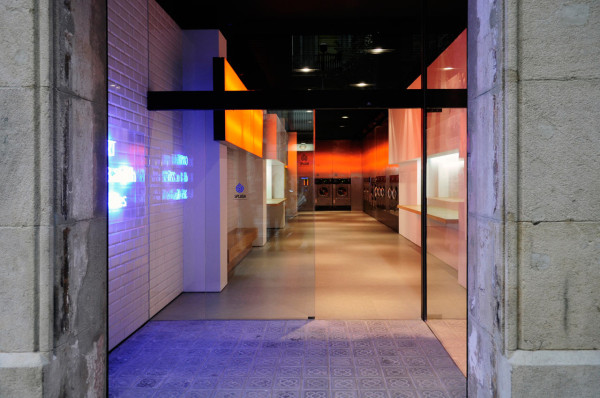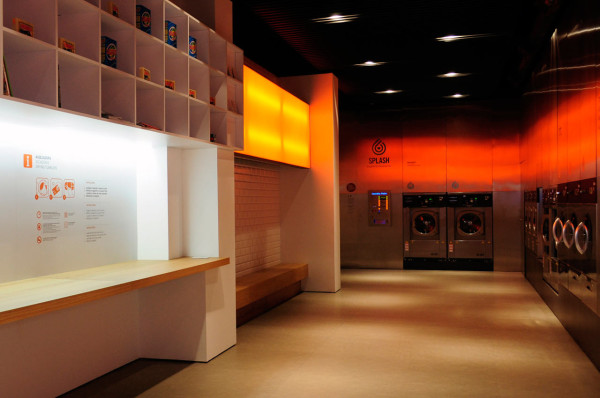 Orange lighting is used to bounce off of the steel to create a warm feel throughout what would otherwise be a very cold space.
The rest of the space is much more neutral, like the floors being covered in shiny white tiles and the ceilings being all black.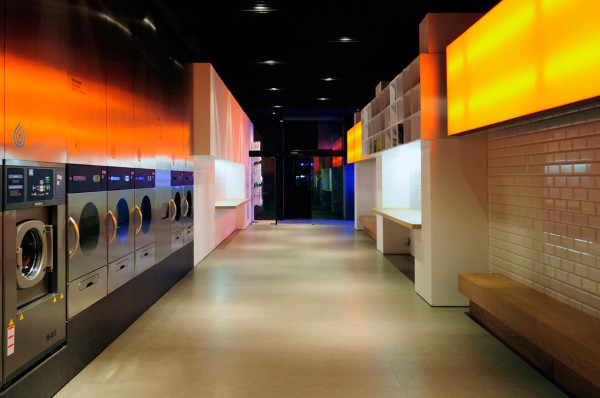 The long length of the space gives room for folding and waiting areas.
Photos by Pau Faus.