A recently completed school in Australia will certainly keep the kids awake with all that exciting color and pattern.
Designed by smith+tracey Architects, St Mary's Primary School in Greensborough, Victoria in Australia was inspired by its natural surroundings. Using trees as a springboard, smith+tracey Architects were able to weave in a colorful design that also philosophizes the idea that children are akin to trees, growing, blooming. The geometric shapes and vibrant colors stimulate and reinforce the learning environment with a sense of adventure and excitement. If my grade school or high school looked like this, I might have enjoyed school even more.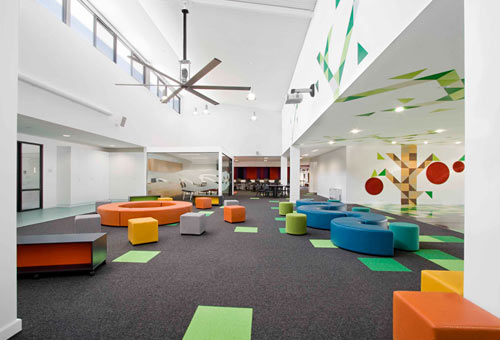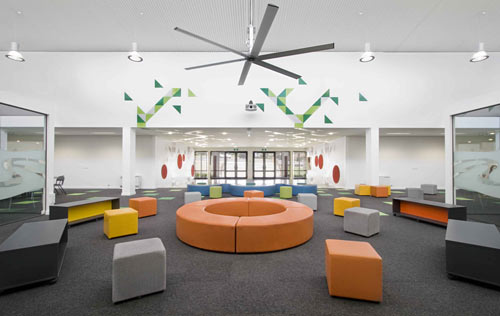 Photos by Lisbeth Grosmann.