Hong Ying Guo was inspired by living in the design-rich city of Copenhagen where everything seems simple, but in fact, plenty of thought has gone into it. Starting with the idea of designing something simple, Guo created the Pillow Stool out of plain steel rods in such a way that a playful relationship between light and shadow is displayed.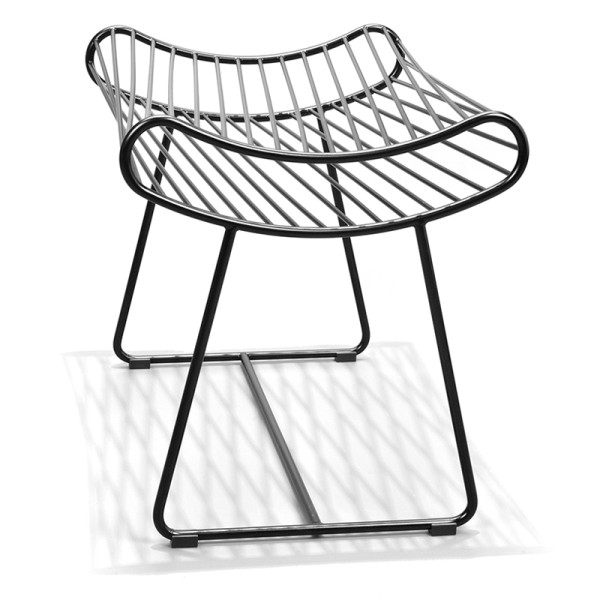 The stool's linear bars create visual illusions based on the light of the space. The lower level rods are positioned in an opposing direction than the upper bars creating a criss-cross pattern when looking down through it, as well as on the floor when light shines through it. The side structure shows off its curved edges, which makes it more comfortable for the person sitting.
Within the hollow space of the stool is a great place to store magazines or snacks for later.

Design From Around The Web