Stop + Play With the Daydreamer Kinetic Musical Bench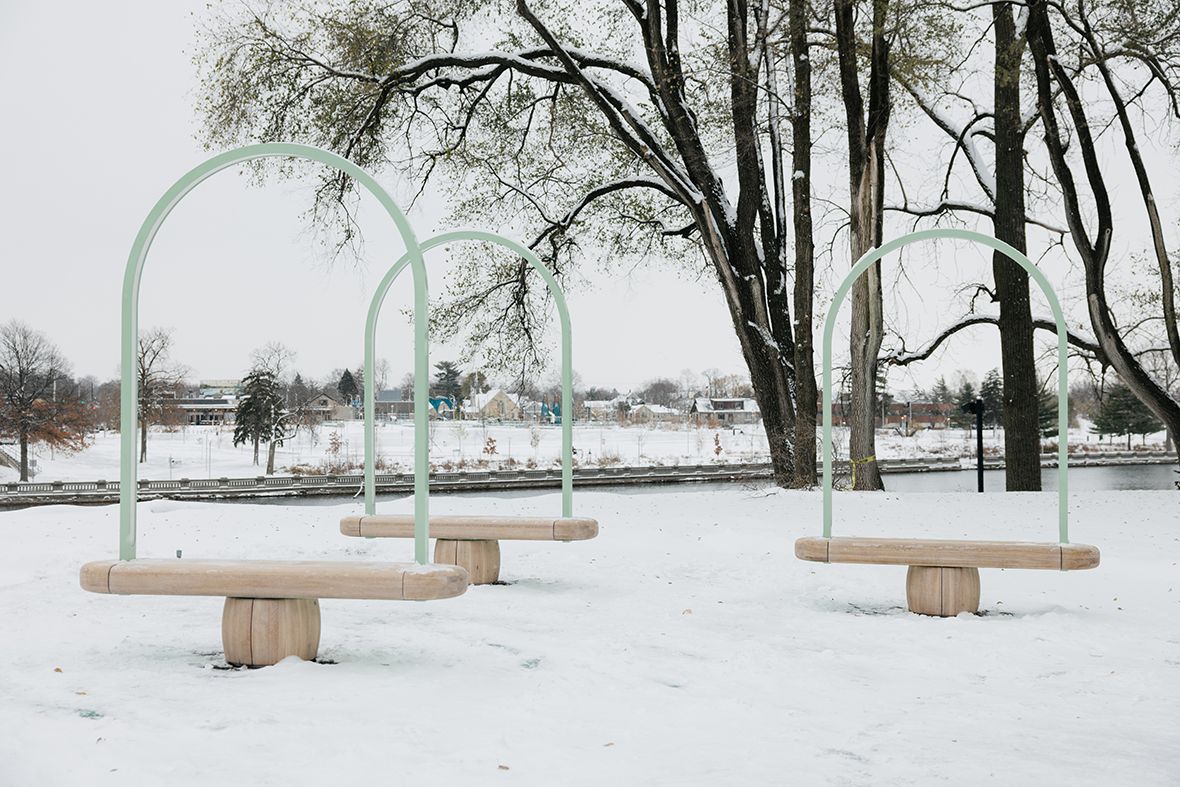 Stop + Play With the Daydreamer Kinetic Musical Bench
1/10 Photos
2/10 Photos
3/10 Photos
4/10 Photos
5/10 Photos
6/10 Photos
7/10 Photos
8/10 Photos
9/10 Photos
10/10 Photos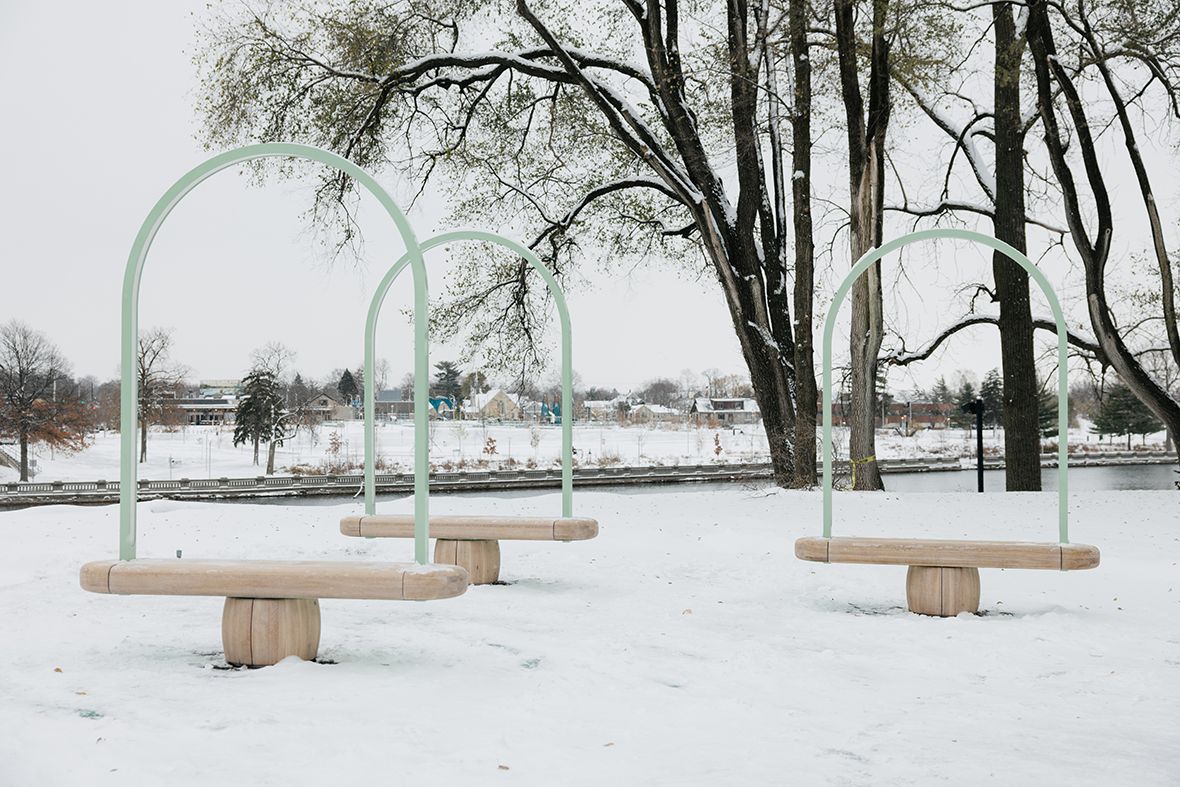 We're never too old to take a few minutes to stop and play, which is what Daily tous les jours reminds us of with each of its projects. Daydreamer is a kinetic sculpture that brings together music and light to create a collective experience at Plaza Park in South Bend, Indiana. The gently rotating public benches are illuminated and accompanied by pleasant music as they turn with the user.
Meant to help create a moment of pause in busy public spaces, Daydreamer encourages a communal experience through its calming soundscape. Inspired by the repetitive movement of a rocking horse and a carousel, the benches each play music that creates harmonies when used simultaneously. Daydreamer, a permanent installation, is a sculptural musical instrument that anyone can play and enjoy.
Plaza Park's custom-made Daydreamer includes three long benches that revolve, with each bench able to accommodate up to four people. Each is finished in white oak and a powder-coated aluminum arch with integrated LED lights. When someone sits on one of the benches and puts it in motion, a mechanism inside its pivot center creates a slow, rocking movement. At the same time, the music is triggered through a technical sync that merges analog and digital movements.
In October 2022, Daydreamer benches were awarded 'Best Public Art Installation' by HUB Montréal.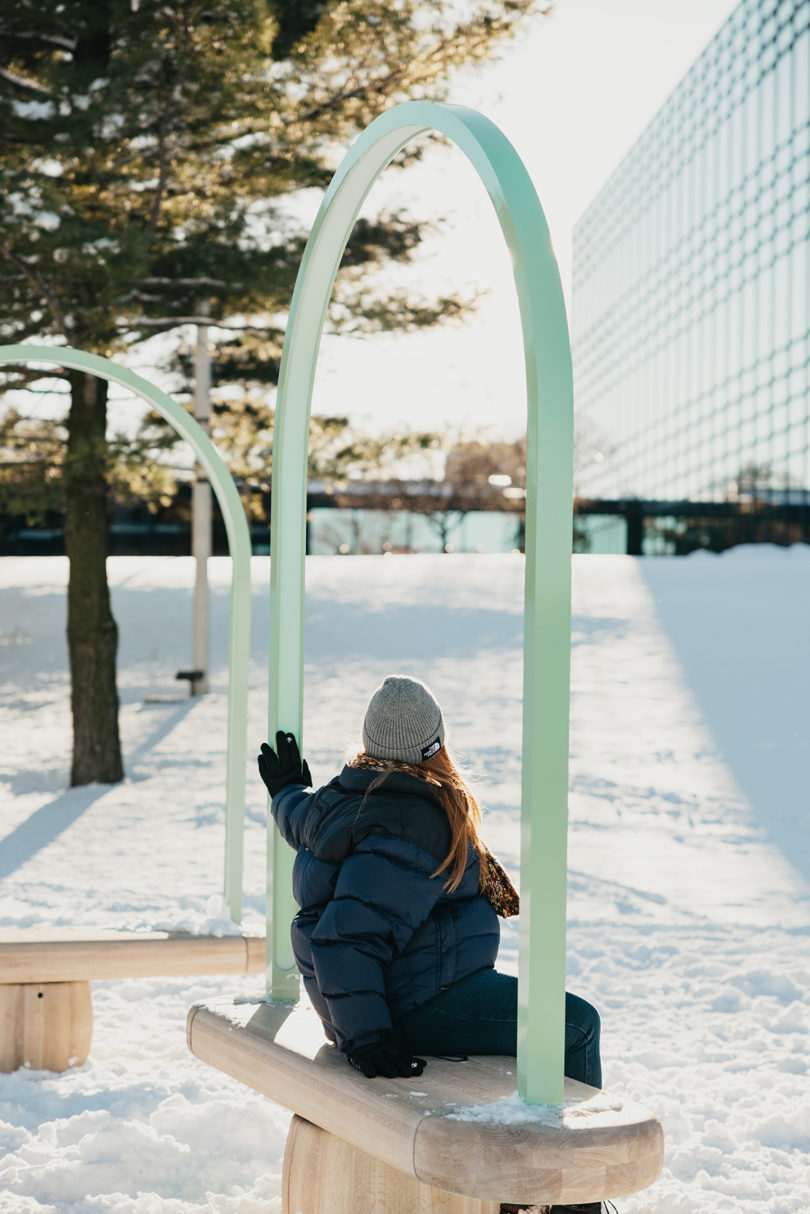 To learn more about Daydreamer, visit dailytouslesjours.com.