Stratifications, by Krzysztof J. Lukasik, is a collection of five useful objects made from solid, heavy materials, like granite, marble, and limestone. The series was inspired by Lukasik's desire to rid marble of its reputation for heaviness and being associated with things like funeral monuments.
The collection is made up of simple forms but when constructed with laminated marble, the pieces become sculptural and sophisticated. Laminated marble breaks up the massiveness of it by slicing it up. By slicing it, the natural veining is broken up, therefore, becoming more graphic.
From the designer:
Stratifications is rather an echo of the natural stratified appearance of marble as found in quarries, before being transformed.
Bookmark: Serpentine marble
Mirror with base: White Carrara marble
Desk organizer: Granite Brun Antique
Round tray: Mareuil Limestone
Long tray: Black marble Marquina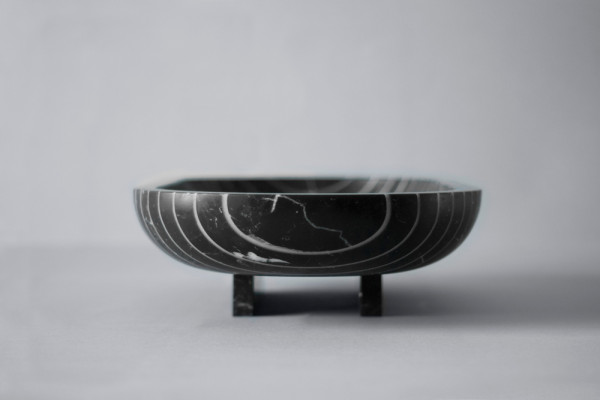 Photos by Wojtek Spychalski.