Working in collaboration with Baars & Bloemhoff, Studio Floris Wubben presents a collection of lighting that strays from their usual work in ceramics. Crystal Shift explores working with the acrylic solid surface material HI-MACS, which resulted in these sculptural hanging objects that also double as lighting.
During the exploration process, Wubben heated the acrylic material with a tool he created and began to tear it apart. The experiments led to organically shaped, undulating strips that enhance the LED lighting that's integrated. The rough, raw bottom surfaces almost give the fixtures a cloud-like appearance as they hang suspended mid-air.
Crystal Shift will debut during Dutch Design Week at Broeinest in Eindhoven.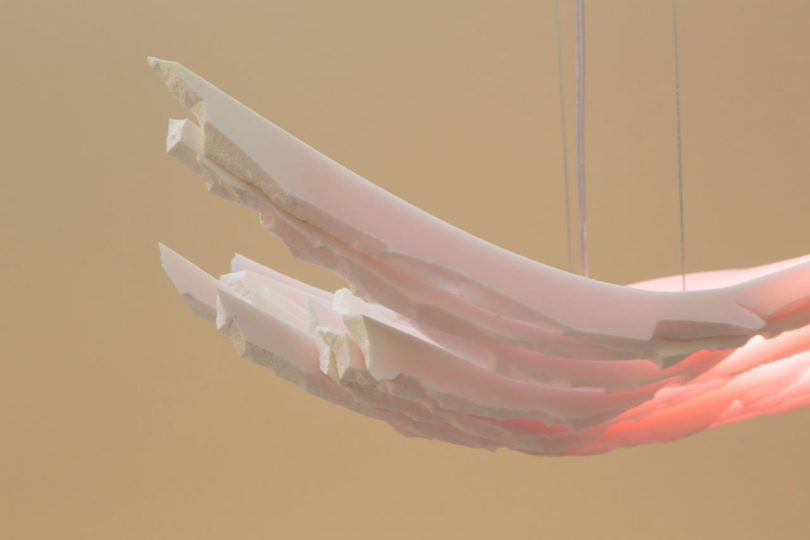 Photos by Floor Knaapen.

Design From Around The Web