We've mentioned before that most cat furniture leaves a lot to be desired but in the last few years there seems to be a shift to more design-focused gear, most recently by Hong Kong-based Studio RYTE. They've launched a brand of space-saving, easy-to-install cat lounges and accessories, called CATTSUP, that are purr-fect for feline-loving city dwellers with limited space.
Instead of bulky, unattractive products taking up valuable floor space, CATTSUP's gear goes vertical with a stepping platform, lounges, a scratching post, and a toy ball that affix to most any shelf or table with their attached clamps. Whether they want to sit tight and watch the action below, take a snooze, scratch, or play ball, these minimalist designs are bound to make any active (or lazy) cat happy.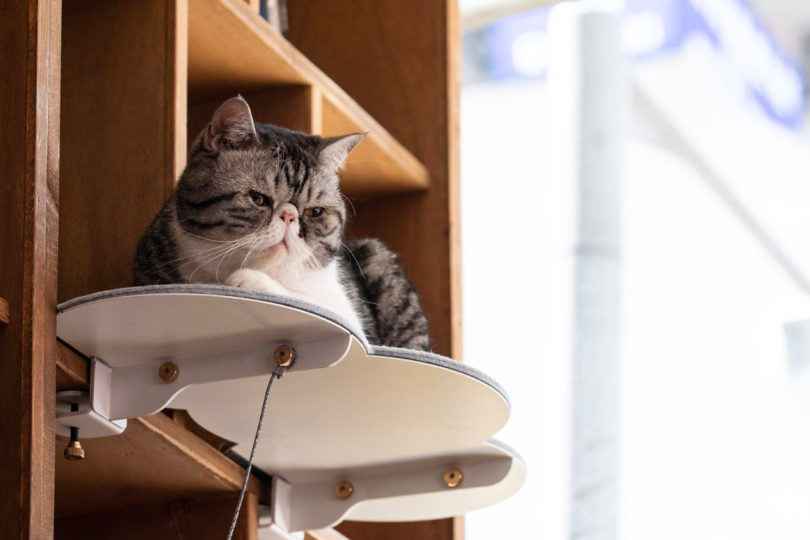 Studio RYTE has launched a Kickstarter for CATTSUP products that's close to ending, so if you're interested, jump to their fundraising page and smash that 'Back this project' button now!