Located in London's Covent Garden is a playful penthouse apartment designed by Studio Ulanowski, who gutted the interior for a fresh start. The homeowner, a jewelry designer based in Hong Kong, wanted a more open space and for the design to work for her family's evolving needs.
The layout was redesigned while new windows and doorways brought about new views and a light-filled interior.
The custom kitchen cabinets continue down the long wall in the living room to form a storage cabinet with the same bright blue color, which helps ground the room. Additional cabinets in white create a sophisticated juxtaposition.
A perforated staircase was made by Joseph Waller Fabrications and it leads to the upstairs master bedroom.
Underneath the stairs is a piece of neon art designed as a collaboration between Jochen Holz and Malgorzata Bany.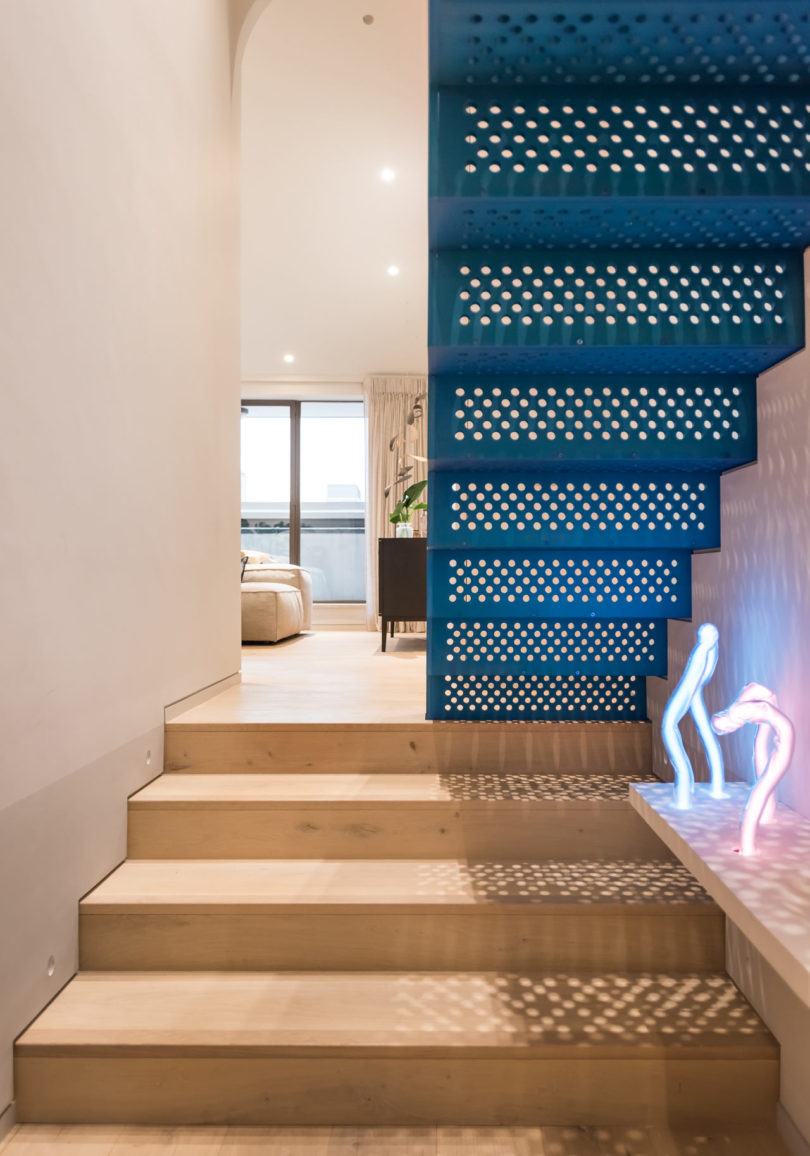 The master bathroom is outfitted with cedar wood walls and slatted screens used for privacy. Handmade Moroccan tiles behind the sink vanity pop against the surrounding wood.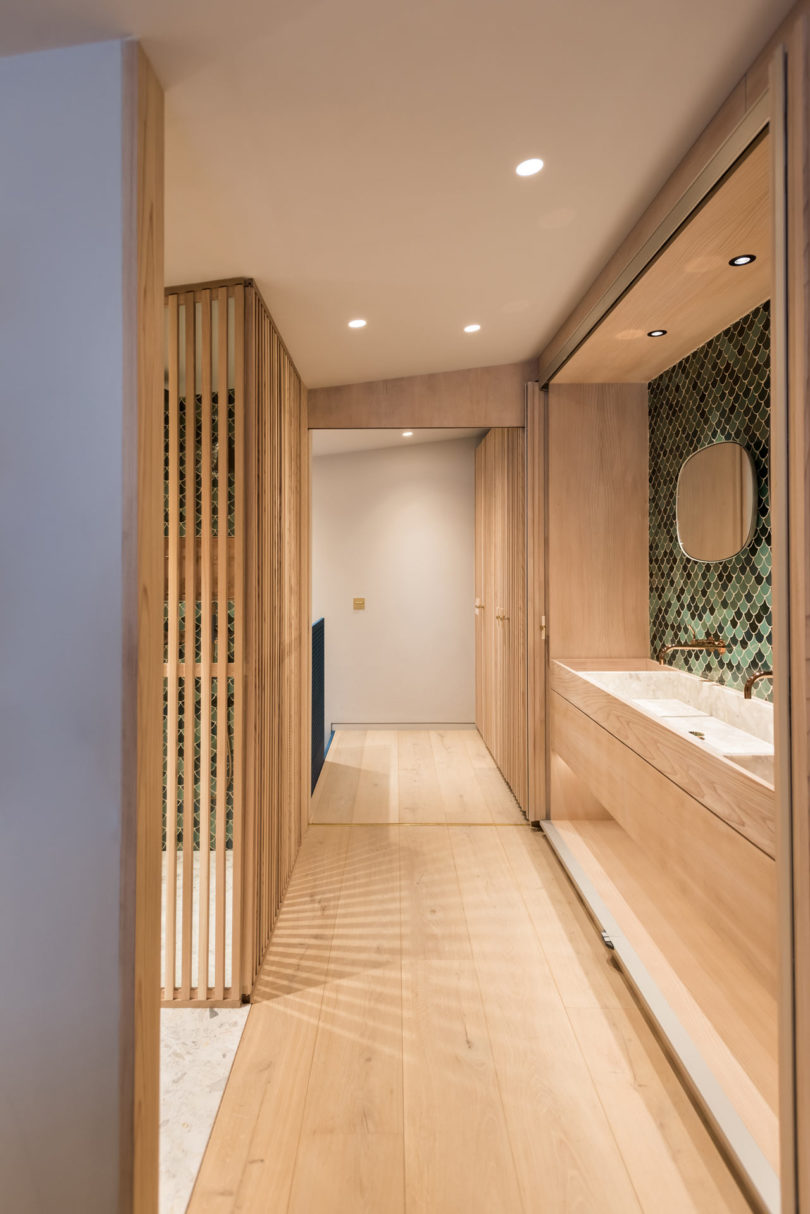 The bathroom vanity can disappear behind sliding panels when not in use.
Photography by Michelle Young.