The ARC Dollhouse is a brand new design and venture for artist/designer Krista Peel under the name 3 Star Studio. Working alongside her husband, they designed and created a mid-century 3/4 scale dollhouse designed for kids, families, teens, decorators, model-makers and collectors. Inspired by their young daughter, they wanted to create a dollhouse that is recommended for ages 2 and up.
The design of the house, which is made of laser-cut 1/4″ sustainable Baltic birch plywood, grown in WI, was inspired by Oscar Niemeyer, Brasilia and the Palácio do Planalto. It is affordable and comes flatpacked. Easily assembled with some wood glue, the entire thing notches together.
You can buy the house here.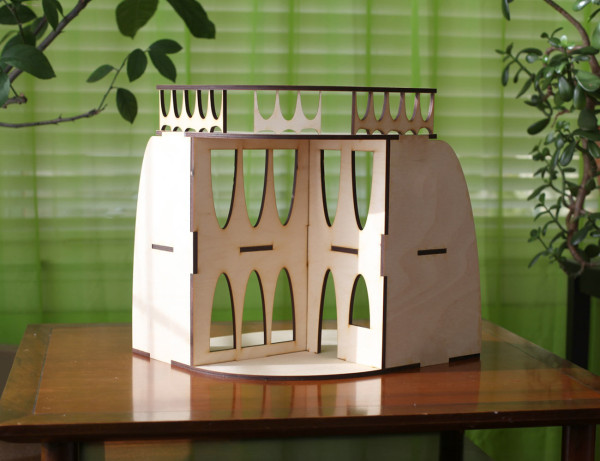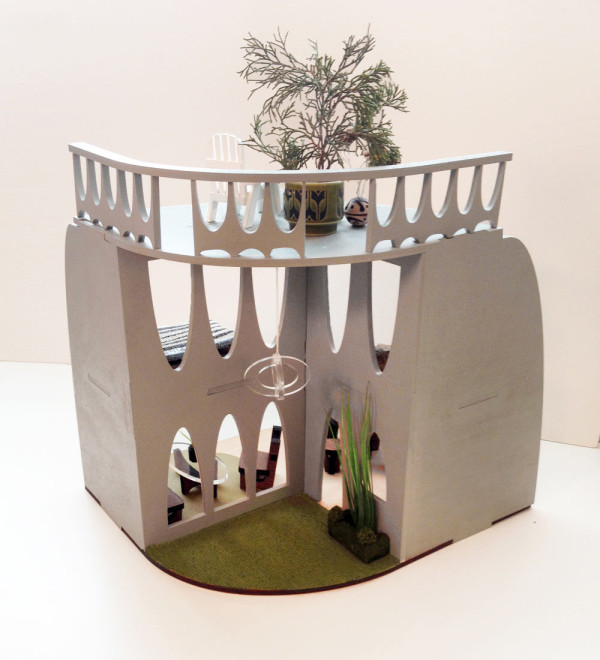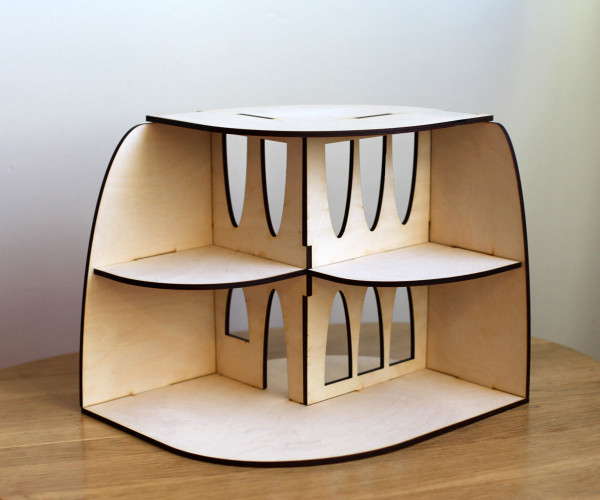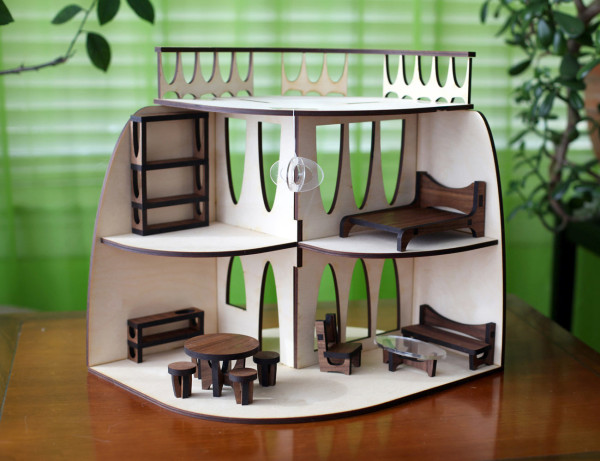 In addition, they also designed a set of furniture specifically for the house that is available in either birch plywood or solid walnut with clear acrylic details.
Buy the Birch Plywood Furniture Set here and the Walnut + Clear Acrylic Details Furniture Set here.