Have you ever seen something so compact, adorable, and smartly designed? Built as affordable housing for students in Lund, Sweden, this tiny cottage, which is under 12 square meters, rents for about $370 a month (2500 kronor) and comes with everything a tenant might need – a sleeping loft, kitchenette with dining area, a bathroom, and study area.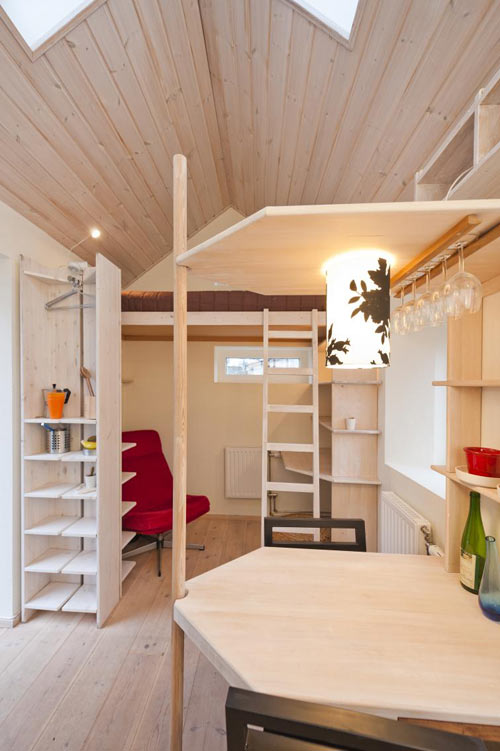 Due to economical housing being so few and far between, the apartment is a hot commodity and students must compete to live here. They also must participate in things like blogging about their experience living in the space.
AFB, the city's building commission, proposed building 60 to 100 of the units but were turned down because of Sweden's strict building codes (i.e., requiring access for the disabled). They're working on an appeal in hopes of bringing more of these perfectly sized, bargain flats to the masses.
Photos by Jan Nordén.