If you're a parent who loves modern design, Mr. Printables should be saved at the top of your bookmark list. Their nav bar includes drop downs for learning, activities, parties, stationary, and lots more. More importantly, everything has a modern, graphic look. Perfect for developing your mini modern design lover…
These fun graphic ice cream printables (above) are easy for you and your kids to download, print and build. They're great for playtime or party decor, or just for rainy days…
The origami animal color prints will keep the kids busy and result in some cool decor for your modern home.
Basically, this fun blog provides a lot of win/win situations and endless hours of fun activities for the whole family.
Make your next party a little more fun with really cool party favors, like this pyramid bunny favor box.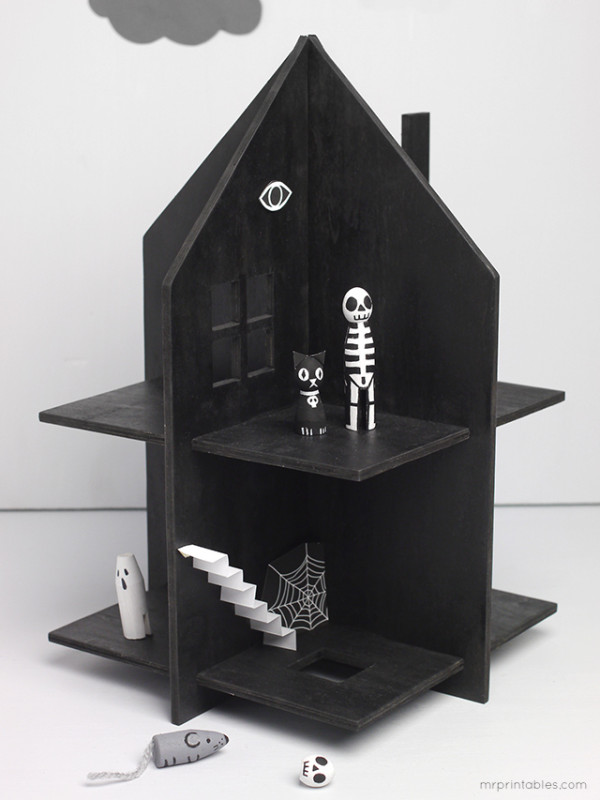 This October, take Halloween to the next level with this DIY haunted house. Bonus, it will look cool in the playroom year-round.
There's no cooler way to teach your kids about color theory than with these transparent color cards. Kids can overlay multiple cards and create tons of abstract designs, while learning about colors.