Bellila is a brand new furniture company that's exclusively made in France and headed up by designer Paul Bellila and entrepreneur Julien Bitan. Made from ecologically managed French forests, the customizable tables allow you to create your own garden right in your coffee or console tables, whether it be a vegetable or herb garden, a Zen garden, or one with basic flowers or plants, it's completely up to you.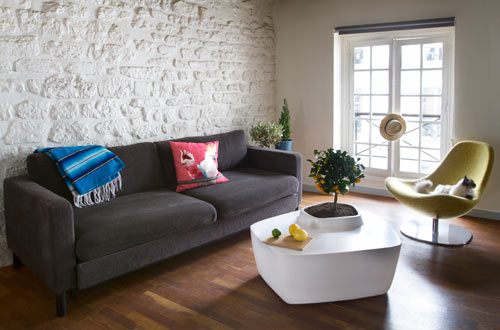 Volcane (first image also) appears to be a solid coffee table but you can actually use the base for storage. The table is available in several finishes and colors, all with a lacquered or wood top and a removable plant holder for easy cleaning.
The Console Volcane is the same idea, just in a shelf form. Perfect in a hallway or entryway.
Lagune is a simple coffee table with legs, complete with a lacquered or wood top and removable enameled ceramic planter for easy cleaning.