The subway tiles that have invaded kitchen and bathrooms around the world, really did get their start in the New York City subway. The 3″x6″ ceramic tiles were designed in 1904 by George C. Heins and Christopher Grant La Farge for that first subway station. Tiles, which are relatively easy to clean, had been embraced in the 19th century by the hyper-fastidious Victorians. They were a hygienic design solution for the new subway, with the added benefit that the white subway tiles would reflect light in the subterranean space and then could be embellished with decorative mosaics. Since then, subway tiles have become an ubiquitous design decision for kitchens and bathrooms — they are somehow simultaneously traditional and modern, and they've just received a big update.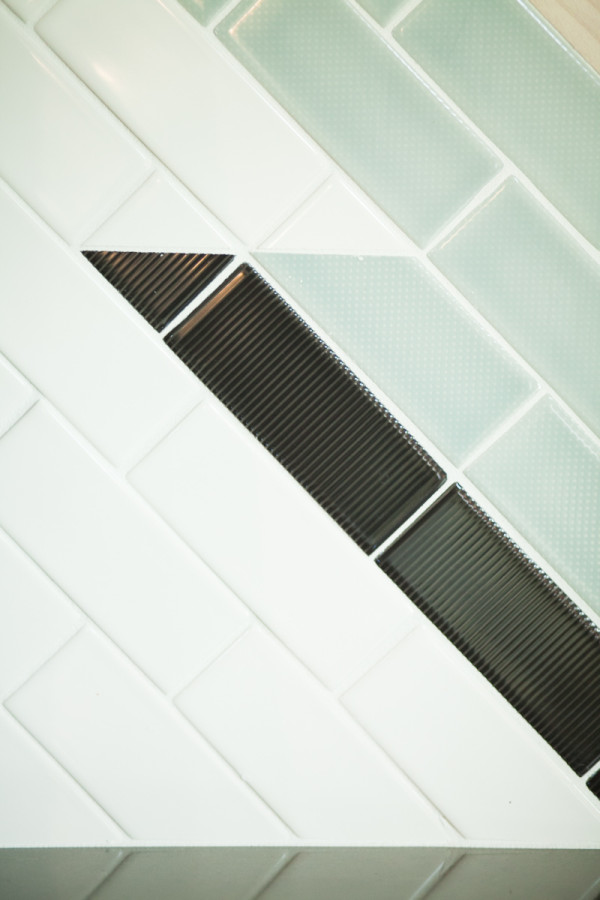 Mission Stone & Tile, a luxury importer and distributor based in Nashville, just launched a new line of tactile subway tiles. Dubbed the Essentials Collection, these subway tiles have pan-glazed textures — pinpoints, pinstripes, honeycombs, diamonds. It's not just the texture that's different, designer (and company founder) Mary Elizabeth Oropeza wanted to create tile that allows designers fully take advantage of the geometric configuration possibilities. White subway tiles still looks pretty terrific, but if you've ever caught a glimpse of New York's City Hall Station, you know how breathtakingly beautiful subway tile can be when its full geometric possibilities are realized. (If you haven't seen the station, then check out these photos).
The Essentials Collection has been created to facilitate the same type of tile creativity that was found in the New York City subway through updated color palettes and textures. "It's a modern, fashionable take on a classic concept that doesn't lose its versatility," says Mary Elizabeth Oropeza. The unusual sizes of 2.5″, 4.5″, mod pickets, and raised-edged mosaics along with the cool color palette of warm greys, ivories, oyster whites, mists and a nearly-black mink, along for greater designer flexibility. You can make a bold graphic statement like with the kitchen below, play with the color and texture variations like the ombré above, or keep the colors simple and play with the textures. You're really only limited by your subway tile imagination.
Photos by Alyssa Rosenheck and Leslee Mitchell.