If there's something in my life that might be tied for first place with design, it's food. Put food and design together, and I'm there. I'll be moderating a very interesting discussion California Crafted: Local Food & Design Trend on Tuesday, September 10th from 6-9 PM in LA. The talk is hosted by Ilan Dei Venice, the popular urban outdoor lifestyle retailer and the panel members are Chef Alan Jackson, founder of the sunny SoCal restaurant chain Lemonade, Tony Yanow and Meg Gill of Golden Road Brewery the first canned craft beer from Southern California, and Ilan Dei Venice, owner of Ilan Dei.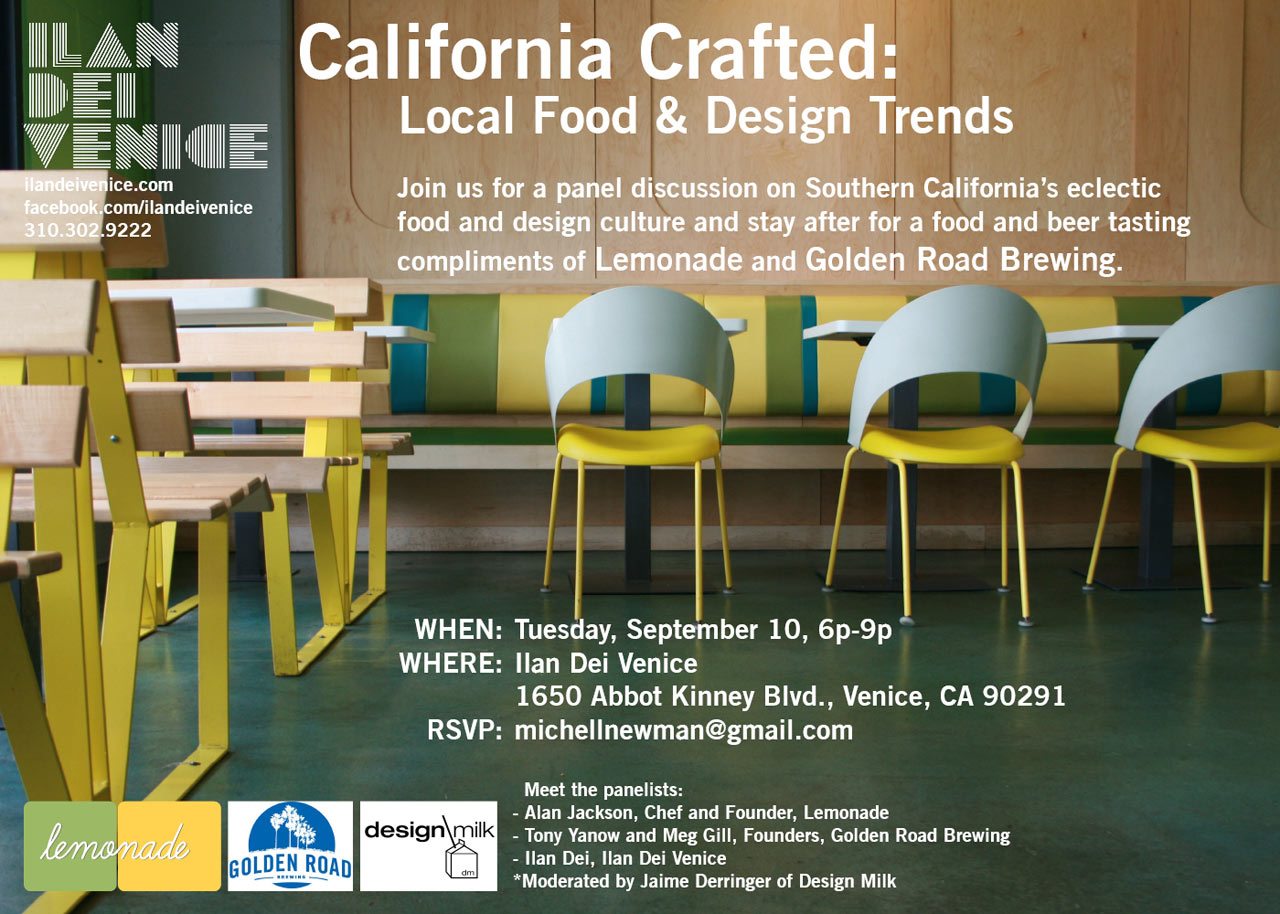 We'll gab for 45 minutes about how California modernism has shaped their brands, the role color plays in their creations and the latest trends in food and design coming out of Southern California. And then drink some beer and eat some food!
Did I mention free beer and food?
Come and join us at Ilan Dei Venice 1650 Abbot Kinney Blvd in Venice on 9/10 at 6 PM. Although it's a free event, seating is limited with advanced reservations required. To RSVP, email Michell Newman at [email protected] (free food and beer!)

Design From Around The Web