If ever there was a house to make my jaw drop, this might just be it. Located in Singapore, the Tannga House is a tropical paradise with the home being built around a green courtyard to enjoy the hot climate. Designed by Guz Architects, the L-shaped house is all about the outdoors and the lush landscape that surrounds it. But that's not all – the house also features an L-shaped, glass-walled pool that can be viewed through a window from a lower floor in the home. I'm sold.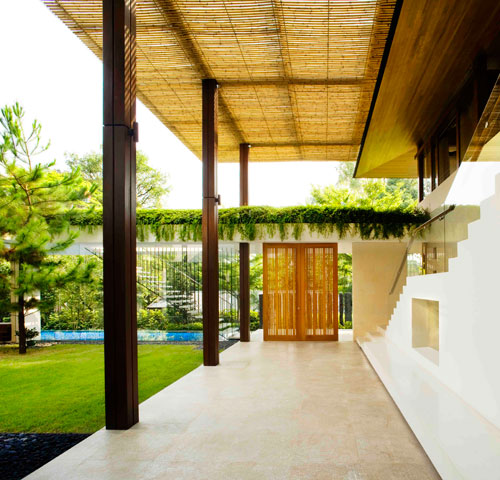 This amazing staircase takes you to the second floor rooftop garden.
That glass-walled pool is blowing my mind!
The pool viewing room down below.