There's nothing like a hot cup of tea to bring peace and relaxation. There is one minor annoyance though – getting every inch of tasty tea out of that tea bag, and well, getting rid of it.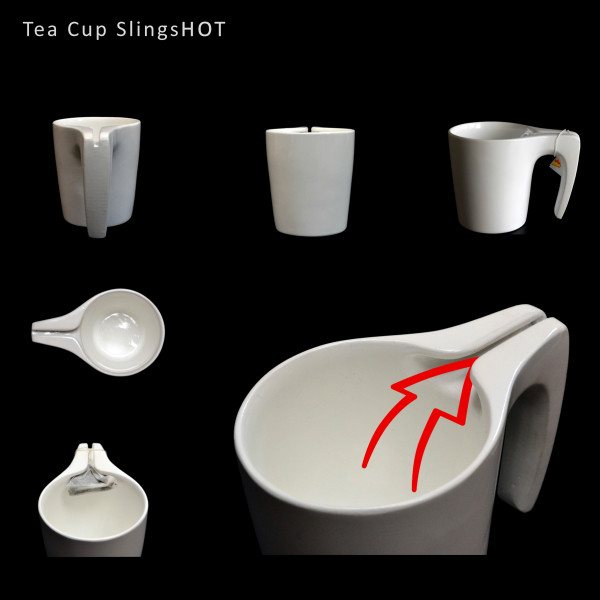 The Tea Cup SlingsHOT by Samir Sufi solves both those problems at once. It has a little funnel for you to squeeze every last drop of tea out of the bag without dripping everywhere. It also acts as a place for your old tea bag to rest while you sip your tea.
Contact Sufi at [email protected] for more information.