Have you heard of Technology Will Save Us? I recently discovered them while on a trip to San Francisco and I'm delighted! This UK based tech company was founded in 2012 with the mission to promote DIY and technology in an effort to get people thinking, working with their hands and learning about tech. Geared toward all ages, their DIY tech kits not only teach people that technology isn't hard, but that it's not something we need to be afraid of. In fact, it allows us to learn about it while simultaneously encouraging tinkering, invention and innovation. And MoMA must have thought it was pretty special, too, because they're adding the DIY Gamer Kit to their permanent collection!
Each kit takes something we already know and love, like music or plants or games and adds a technological element.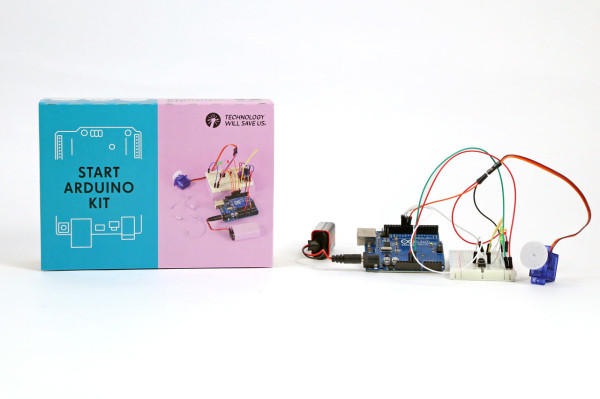 Start Arduino kit – Build your own interactive projects using Arduino, an open source electronics prototyping platform.
Instrument Kit – Solder together our custom designed circuit board to make your own light-sensitive musical device.
Thirsty Plant Kit – Make your own moisture sensor out of plaster of paris and nails. Then twist together your circuit and power it all with a solar panel that will tell an LED to flash when your plants need watering.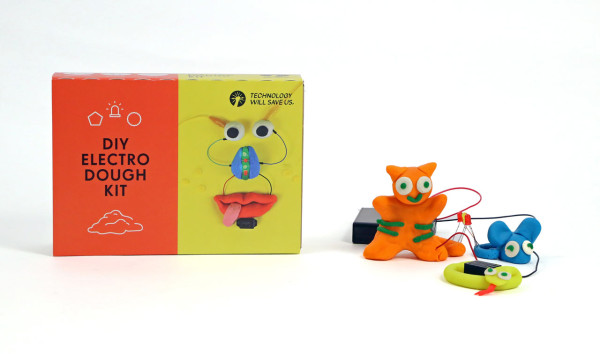 Electro Dough Kit – Make your own conductive and non-conductive dough using everyday household items. Then start to understand how circuits work while making fun and interesting creations.
Speaker Kit – Build your own custom amplifier out of electronic components. Then design your own set of speakers to house it.
DIY Synth Kit – Plug the components into the prototyping breadboard to make your own electronic musical instrument!
Gamer Kit – Build your own handheld games console that uses inputs to control an 8×8 LED matrix display. Solder together 40 parts on our custom circuit board to make your Gamer.
And, just in time for the holidays, Technology Will Save Us has launched a special edition, primary color version of their best-selling kit: the DIY Gamer – choose from Resistor Red, Y-Axis Yellow and Boolean Blue.
Photos by Jordi Morera / Gamer Bedroom Image by Mel Duarte.