Teenage Engineering Turns the Google Pixel Into a Graphical Music Maker
Teenage Engineering Turns the Google Pixel Into a Graphical Music Maker
1/4 Photos
2/4 Photos
3/4 Photos
4/4 Photos
If you've always dreamt of owning a Teenage Engineering OP-1 Field synth, but balked at its prohibitive price, you might be interested in checking out Google's Pocket Operator for Pixel, a free music making app exclusively released for their Pixel devices in the Play Store.
Google worked with Stockholm-based Teenage Engineering to utilize TensorFlow technology – aka machine learning – to simplify music sequencing into a playful and nearly all-graphical experience using the Pixel's video capturing capabilities as the sample source. Upload a video clip into the Pocket Operator for Pixel and the AI extrapolates distinct samples and sorts them into a 4×4 grid to mix and add effects (up to 4 tracks and 16 beat patterns), with the video accompanying at the top.
While its actual music making capabilities may not be professional grade, as a musical explorative technology, Pocket Operator for Pixel delivers the aural equivalent of DALL·E 2 or MidJourney: pure fun through experimentation.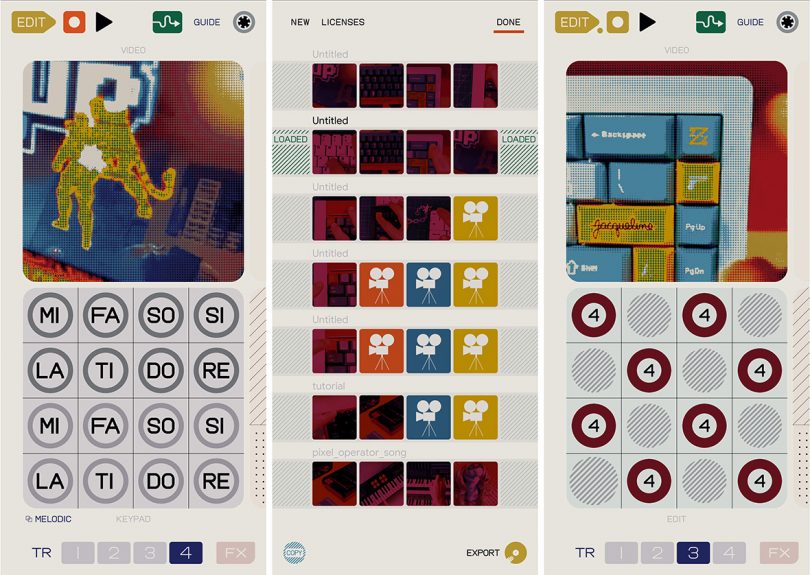 Download Pocket Operate for Pixel for free at the Google Play Store, or check out the in-depth video walk-through below.