This is a multi-part series documenting the Tendence 2010 show in Frankfurt, Germany. Read all Tendence 2010 posts here.
Fun stuff from Donkey Products. Love the skull light.
Table setting at Donkey Products.
I could use one of these for my snoring husband…
Nice simple wall hooks, lighting and fruit storage by Room Safari. I love the chain hooks.
These pieces from Only Design remind me of paper decorations you get at the party supply store.
The enormous Koziol booth.
Lovely modern birdfeeder by Koziol.
Stef Fauser makes bags and other fashion accessories from old bike tires, and I loved the tire-wrapped bike hanging above the booth.
I forget what booth this was, but this is Patrick Frey's Gregor Calendar. It unravels as the days go by. It's pretty awesome.
Nud Collection rope lights.
A beautiful rocking horse from Gommini.
Can you tell what this booth's specialty is? If you guessed candles — you're right! It's the Engels Kerzen booth. I'm not one who goes nuts over candles but I really loved this booth design. Very clever.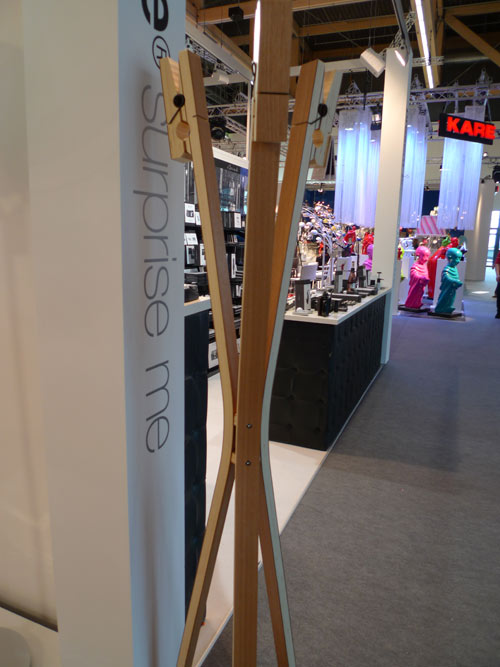 Present Time had this awesome coatrack topped with oversized clothespins to hold your winter gear.
They also were showing these light bulb, bottle, and wine glass chandeliers.
More from Tendence 2010 coming up!

Design From Around The Web