This is a multi-part series documenting the Tendence 2010 show in Frankfurt, Germany. Read all Tendence 2010 posts here.
The "Talents" section of the Tendence show, which launched 9 years ago, features a very small number of hand-selected young designers. This special exhibition allows these emerging talents to exhibit free of charge, allowing them to launch their career in the international market. Nicolette Naumann, Vice President of Tendence, explained that choosing the Talents exhibitors is a very difficult decision and some years they choose just 20 and other years it is close to 30 — from hundreds of applicants. This year, 27 designers were chosen and this was — by far — my favorite section of the show.
Here are a few of the designs from the Talents exhibit that really stood out for me:
Michael Bensch created a "guestroom in a box" that features a rollout bed, light, and nightstand in one.
Kadoki children's fort by PingPongStudio. I would have LOVED to have had one of these as a kid. Instead, we just used blankets and old boxes.
Antje Pesel in her booth with her hanging shelving and storage.
Daniel Lorch created a bowl mold so that you can create your own edible bread bowls.
Alessandro di Prisco designed a portable cardboard shelter that opens up like a tent called Urbankit, designed to address the needs of the homeless.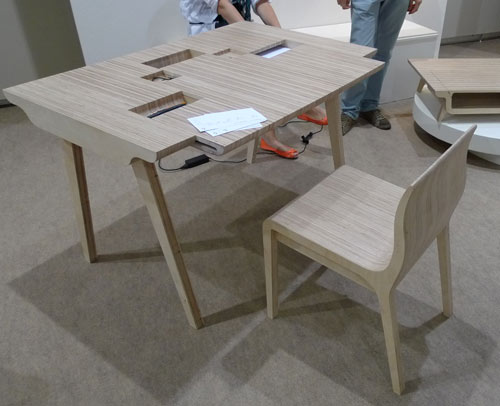 razy2 developed a desk and coffee table that have hidden compartments that blend in seamlessly.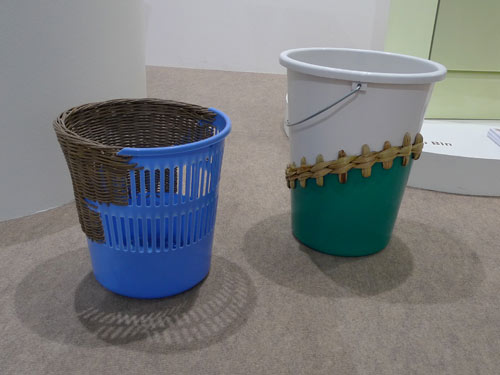 Cordula Kehrer weaved old plastic bins with willow, rush  and bark to create a rustic hybrid.
Julia Lotter created a bench that has a blow-up insert that lights up and warms your bottom.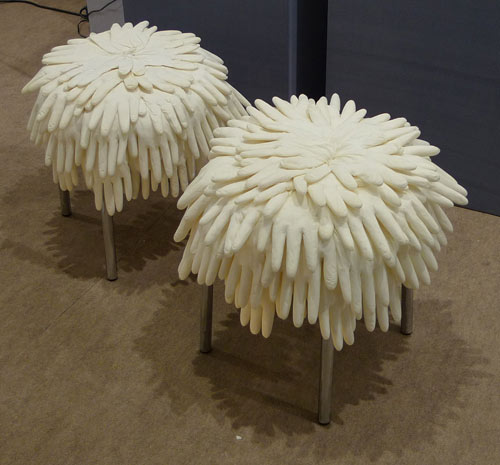 This glove stool from Simone Trinkner just scratches the surface of what this young designer has to offer. Download her portfolio from her website — you will not regret it.