Tenement H: A Modular Cabinet System Inspired by Thai Architecture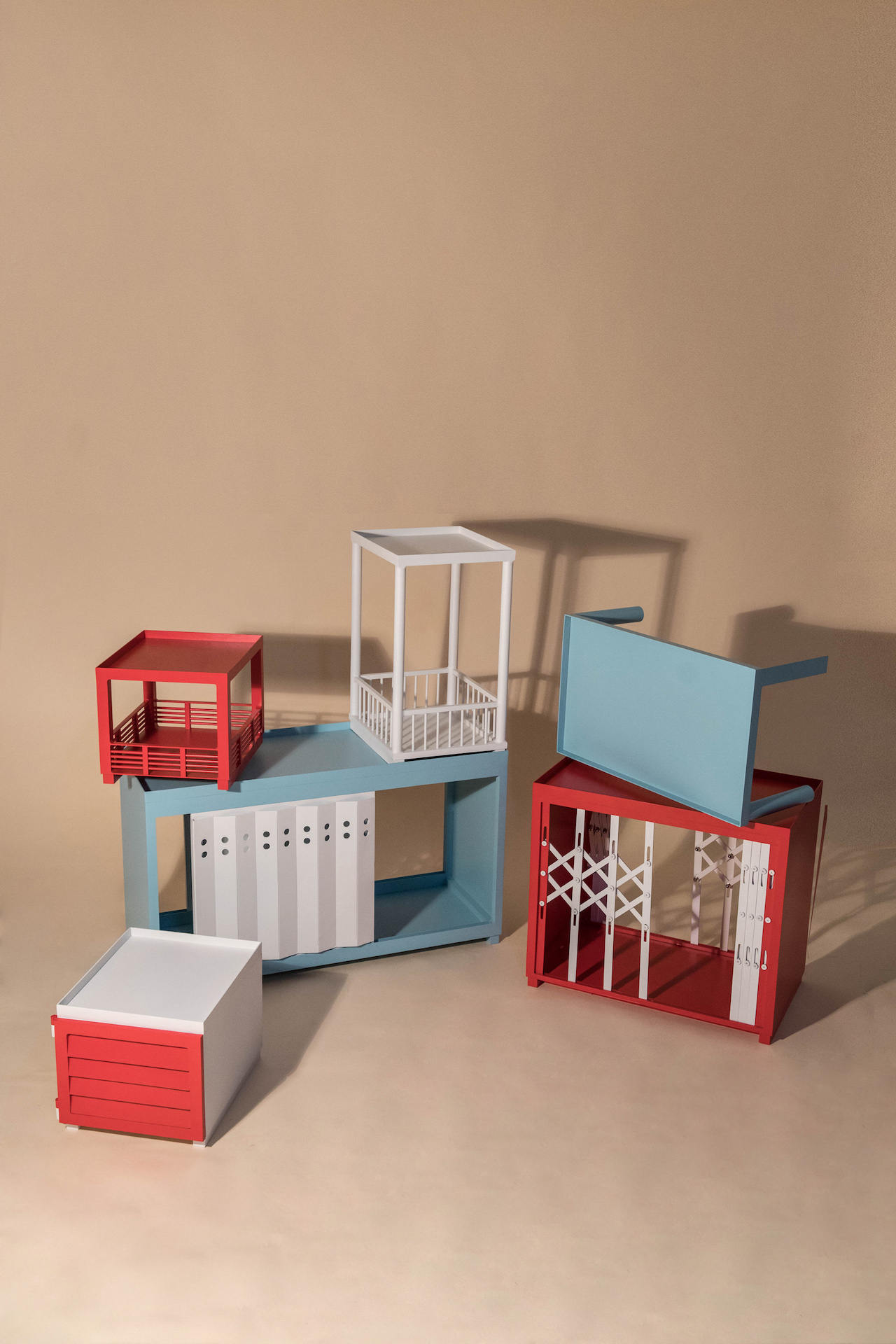 Tenement H: A Modular Cabinet System Inspired by Thai Architecture
1/20 Photos
2/20 Photos
3/20 Photos
4/20 Photos
5/20 Photos
6/20 Photos
7/20 Photos
8/20 Photos
9/20 Photos
10/20 Photos
11/20 Photos
12/20 Photos
13/20 Photos
14/20 Photos
15/20 Photos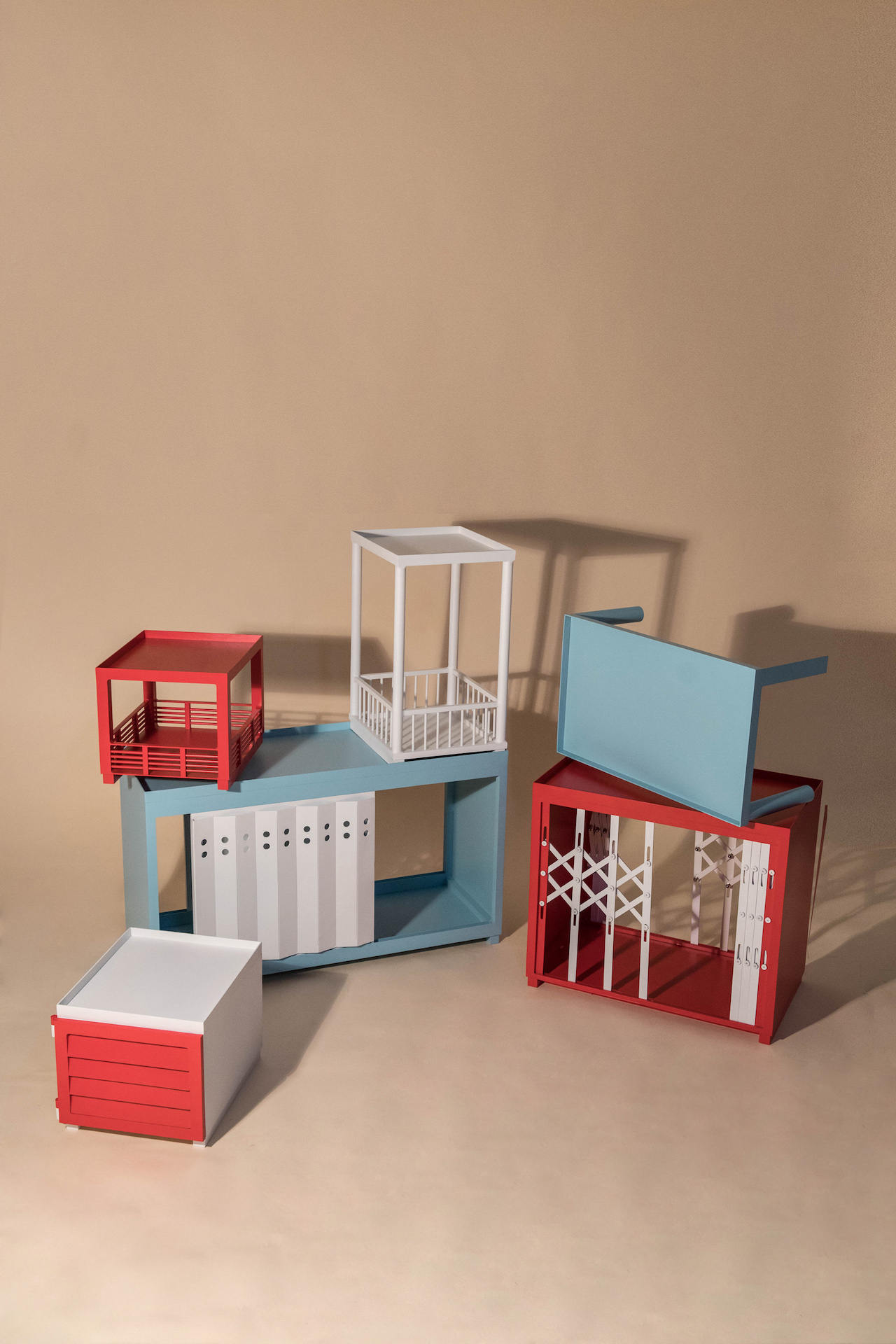 16/20 Photos
17/20 Photos
18/20 Photos
19/20 Photos
20/20 Photos
Designed for the 2021 Bangkok Design Week's Design Plant exhibition, design group San Design created the Tenement H modular cabinet system to reflect the exhibition's theme, which was "domestic". The group comprises three industrial design students at King Mongkut's Institute of Technology Ladkrabang: Pimploy Sabchareon, Naphisa Suphanunthorn and Janissa Triyangkulsri. San Design was selected to collaborate with KUN Decorative, an aluminum furniture manufacturer, under the guidance of East Studio, a multidisciplinary studio known for their embroidery works. Together, they created this project inspired by Bangkok's shophouses where different facades are used for different functions.
View this post on Instagram
Similar to the shophouses, the aluminum modular cabinet system features customizable facades to accommodate different needs. It can be adjusted to open from the front, back, or both ways, and can be used to function like a semi-partition as well.