Originally released at Salone Satellite in 2000, TERRA! went on to be sold worldwide until 2005 when it was determined that producing it themselves was no longer feasible. Until now… Studio Nucleo is back with a new version of their infamous design that lets you grow your very own grass armchair in your garden. If you've ever longed to feel a part of nature, this chair will do it as it slowly becomes part of your landscape.
Realizing there's a disconnect with people and the belongings they bring into their homes, Studio Nucleo lets you become the creator as it arrives as an unfinished product that you must set up and grow.
TERRA's flatpack, laser cut cardboard parts arrive at your door waiting for you to get started.
Separate the cardboard frames using a cutting knife along the perforations. Follow along in the numerical order that's laid out.
Place the assembled frame in the location you want to grow it.
Fill the compartments 2/3 of the way with any non-compressible material – rocks, expanded clay, bricks.
Fill the remaining room with soil and pack it carefully without messing up the frame.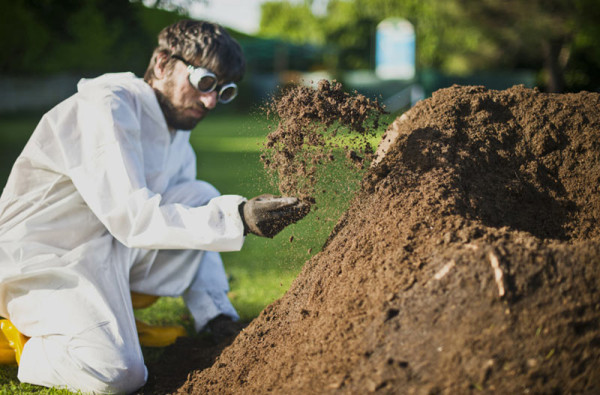 Then cover the entire thing with a thin layer of sand.
Sprinkle grass seed evenly over the surface of the chair and pat them down so they don't roll away.
Water the chair gently so the soil isn't disturbed. Water daily and you'll see the grass begin to grow in about 10 days.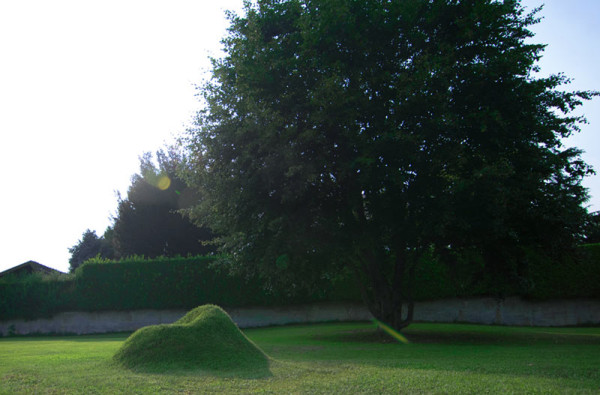 Want to make one of your very own? Jump in on their Kickstarter campaign here.
Photos by Twin Pixel Video.