Iris van Herpen debuted her new ready-to-wear collection for Fall/Winter 2015 in Paris, where she worked with other designers to create an edgy, 3D printed collection that explores terraforming. We've featured her work before here.
Terraforming is the action of "modifying the biosphere of another planet to resemble that of Earth," and van Herpen explored new terrains of fashion with translucent crystal clusters and laser-cut leather.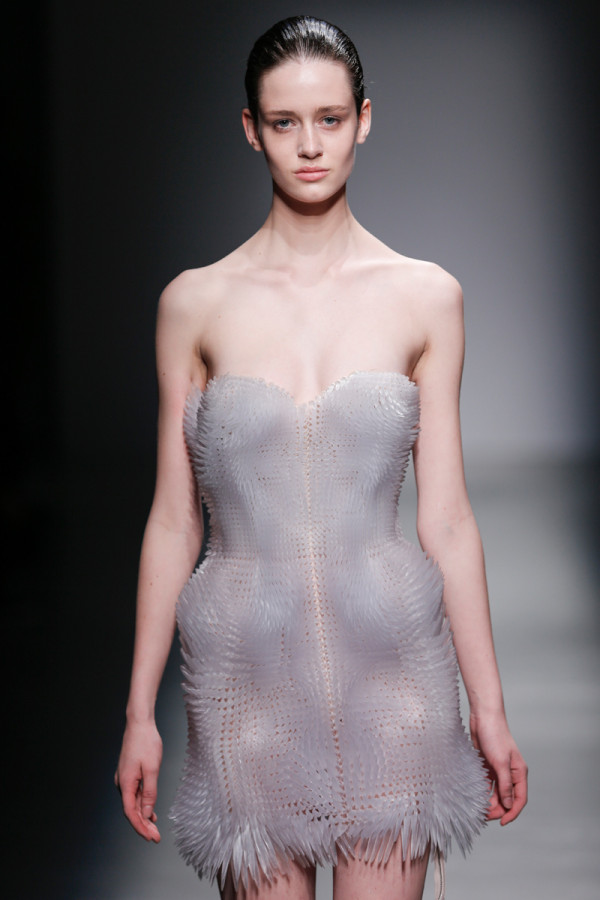 Working with fellow designer Aleksandra Gaca, they created handwoven, mesh textiles that's pleated to add texture and geometry. Van Herpen also created a new, lightweight stainless steel weave with iridescent colors that were hand burnished in.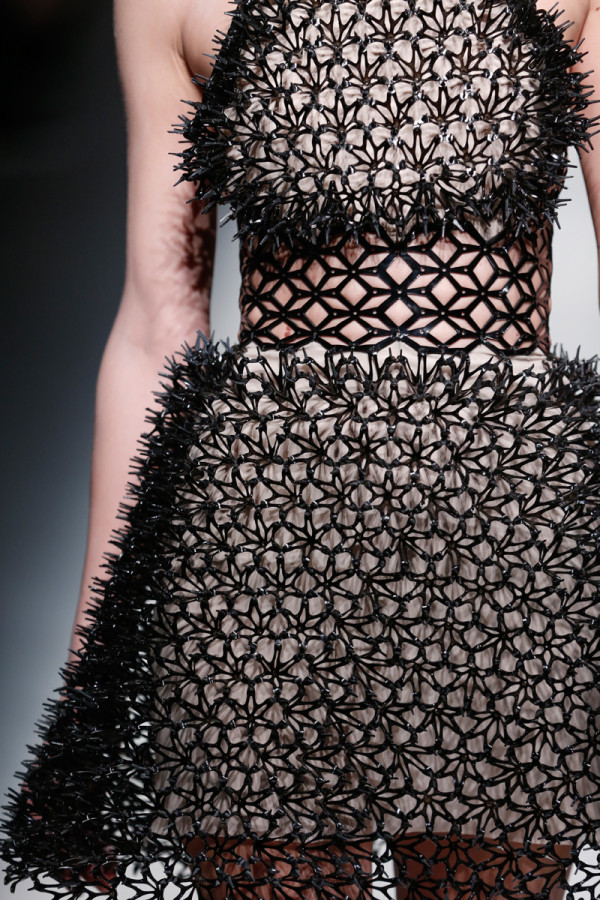 The collection also included black fractal geometric dresses she created in conjunction with architecture professor Philip Beesley.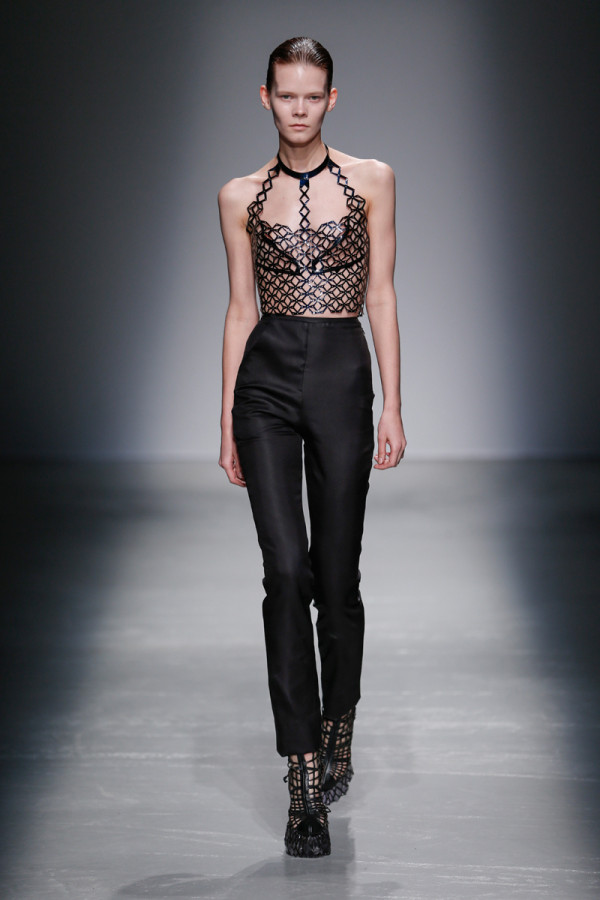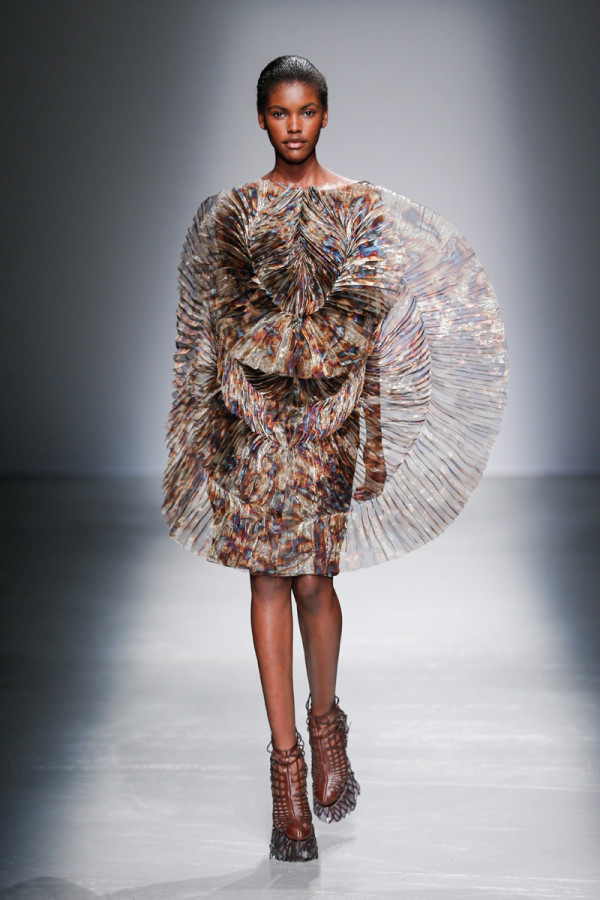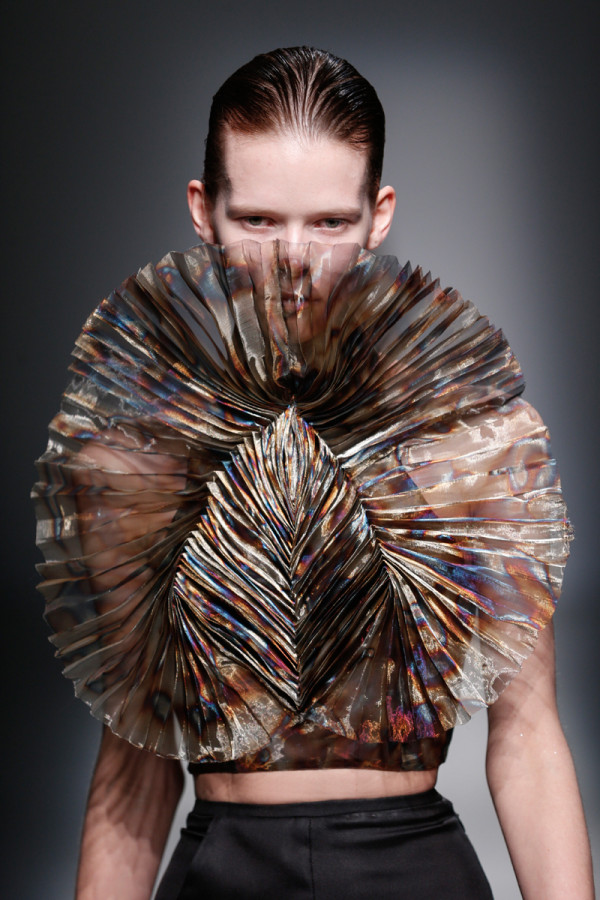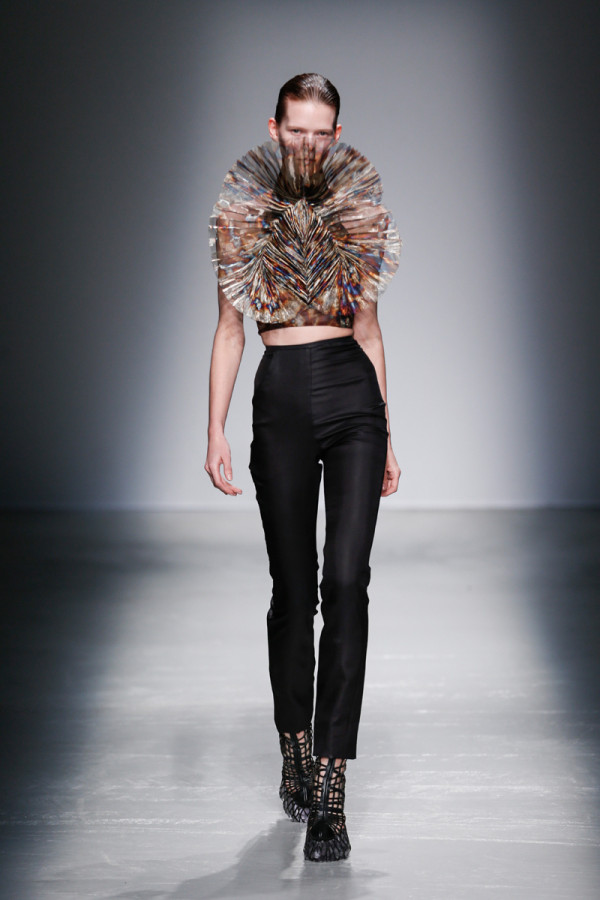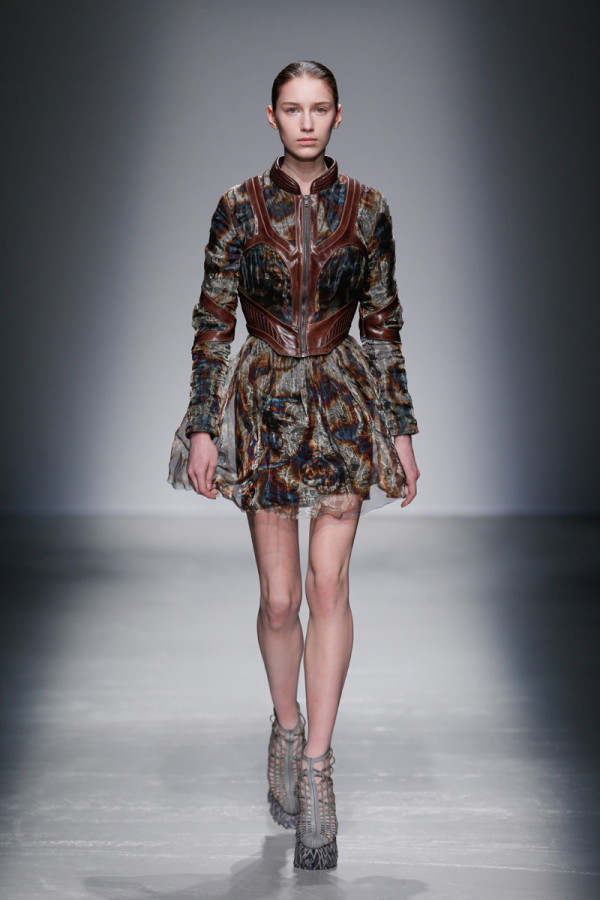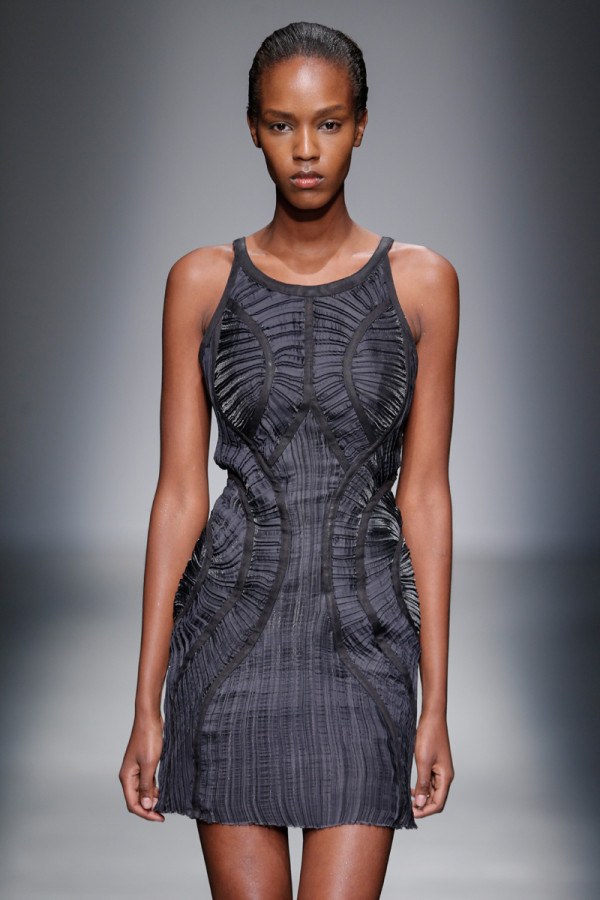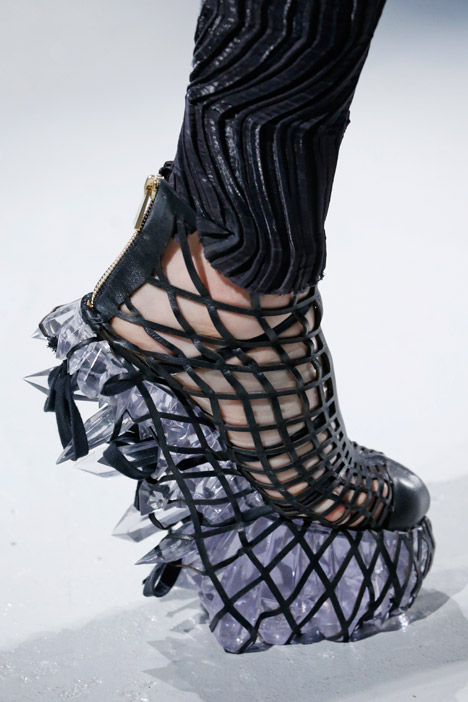 The shoes were also not to be missed. Working with Japanese shoe designer Nortaka Tatehana, the angular, otherworldly shoes featured 3D printed crystal clusters and laser-cut leather.