Designers Lera Brumina and Artem Trigubchak collaborated on a bakery and cafe in Odessa, Ukraine, that resulted in an eye-popping interior you'll want to hang around in all day. The Breadway Bakery boasts a happy color palette, varied materials, and an array of textures that joyously come together in the 85-square-foot space. Tall ceilings painted white along with large windows make for a bright, inviting interior that's bound to draw a crowd.
The white ceilings make the custom pink chandeliers pop while emphasizing the height.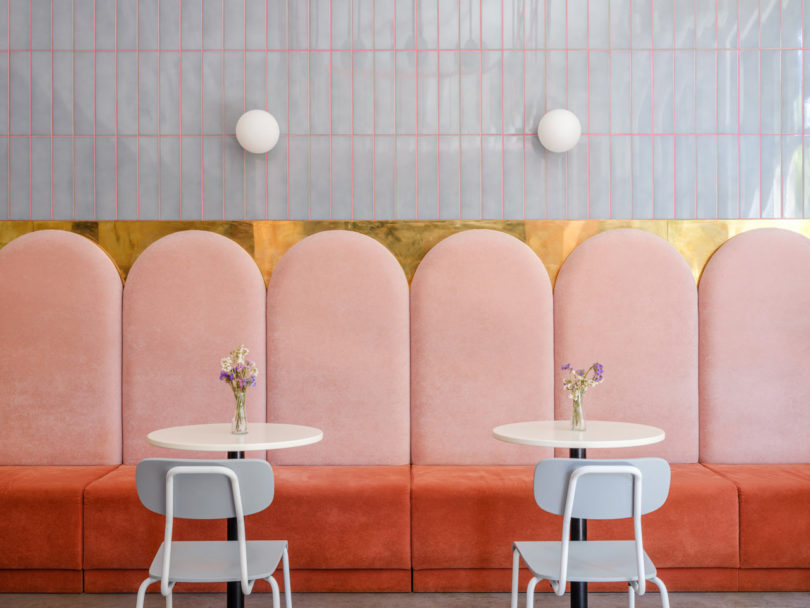 Glossy Ceramica Bardelli tiles with contrasting pink grout partially cover the walls and help bounce light around the limited space.
Custom built-in furniture, tables, and sofas in bright colors were created specifically for the project giving it a completely unique feel.
The bakery/cafe is separated into three zones based on function – the far zone with light grey tiles is for staying to enjoy your purchases, the all-pink pathway is for customers waiting on their orders, and finally, the deep blue area is where purchases are made.
Photos by Mikhail Loskutov.