The Briskeby Bench Impresses With Its Length
The Briskeby Bench Impresses With Its Length
1/10 Photos
2/10 Photos
3/10 Photos
4/10 Photos
5/10 Photos
6/10 Photos
7/10 Photos
8/10 Photos
9/10 Photos
10/10 Photos
Vestre has just released a bench that I'd love to have lining the edges of my backyard deck called Briskeby. Measuring in at an impressive 3 meters, it's the longest bench in the brand's range, and ideal for social spaces. Designed by Andreas Engesvik, Briskeby has that timeless Scandinavian furniture appeal and minimal expression. Natural, efficient, and traditionally Nordic in design, the visual lines are clean and beautiful in proportion.
"Such a long bench places certain demands on the technical aspects. It required us to work in a relatively simple way, which can be a challenge. Since we wanted to use long and thick planks, the stand itself needed to be very solid, but at the same time have a lighter feel so that the bench does not feel oversized. Viewed from the front, it has an extremely minimalist expression where the backrest and seat come together in a natural way," Engesvik said.
Choosing materials was the starting point to the design and manufacturing process. Briskeby's metal frame all but disappears when viewed straight on, and the planks have the fortune of being able to be replaced years later if needed. The bench's Nordic pine is impregnated with linseed oil, as is standard, and is also available in painted accoya, a nice wood that's very suitable for painting. The steel Vestre uses 30 percent less greenhouse gas emissions than the world average, and there's a lifetime guarantee against rust. Briskeby can also be powder coated in 200 RAL colors. We think it's safe to say that this bench was made to stand the test of time.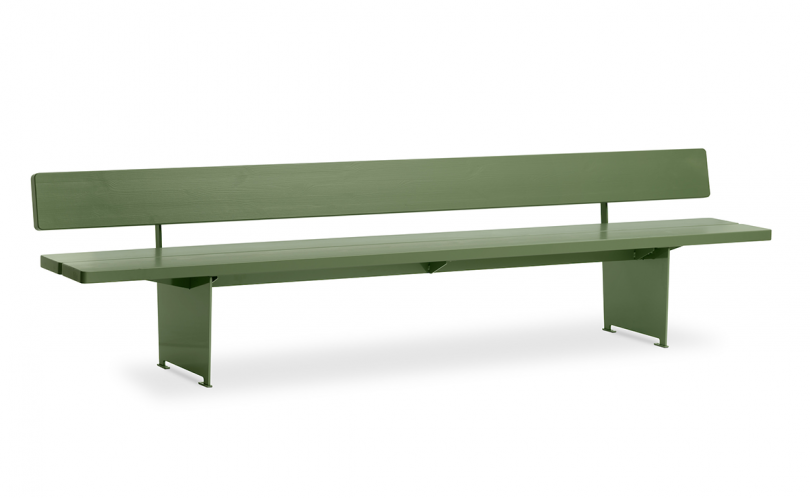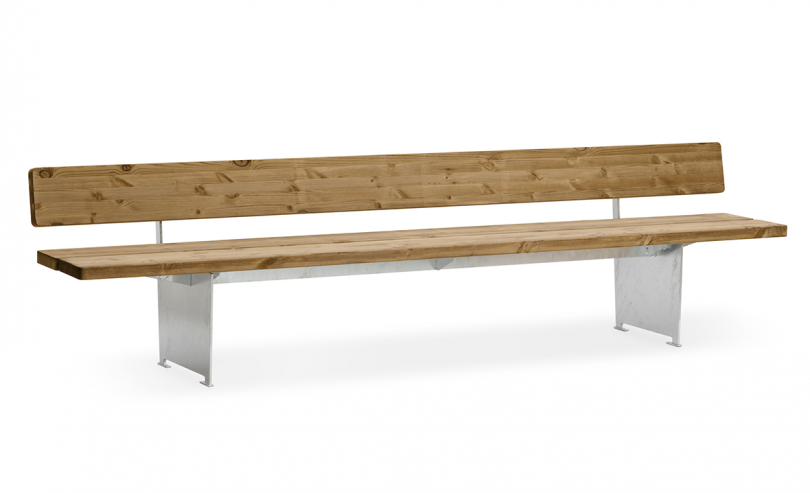 To learn more about Briskeby, visit vestre.com.
Lifestyle photography by Einar Aslaksen.