The Brizo® Brand's New Frank Lloyd Wright Bath Collection Expands on Wright's Iconic Influence
The following post is brought to you by Brizo. Our partners are hand-picked by the Design Milk team because they represent the best in design.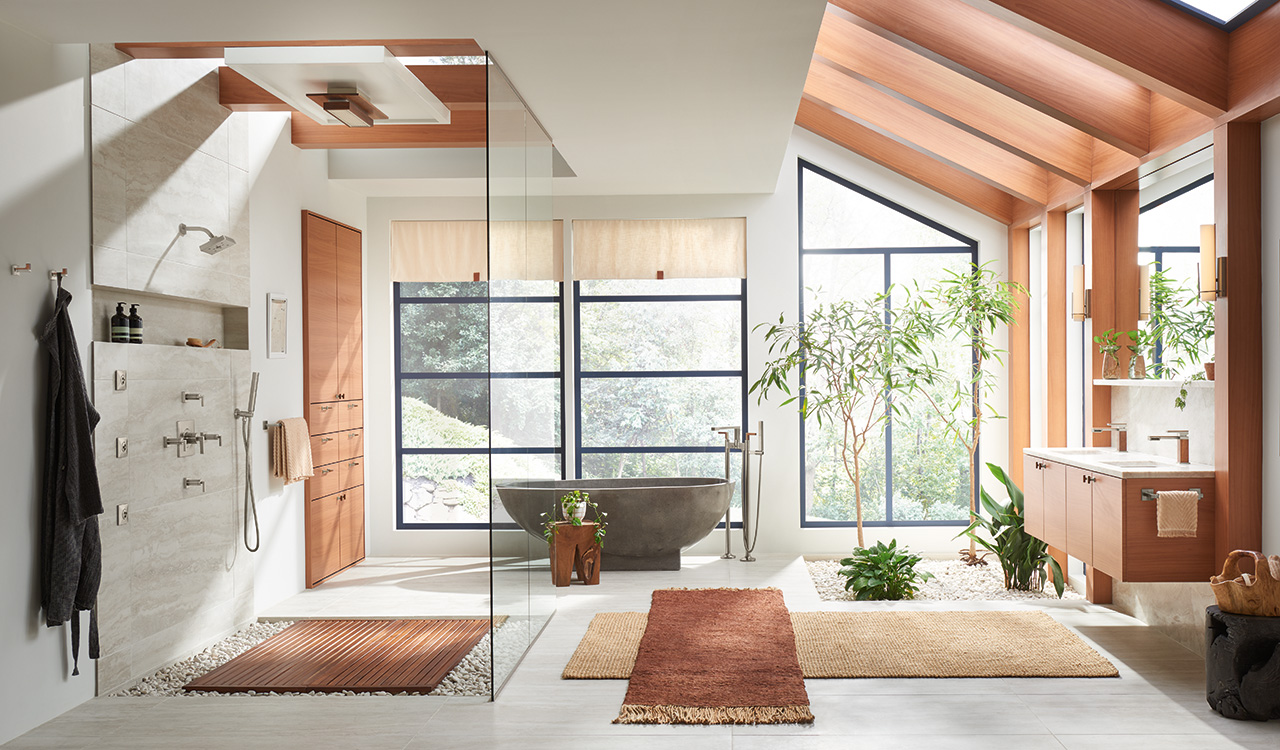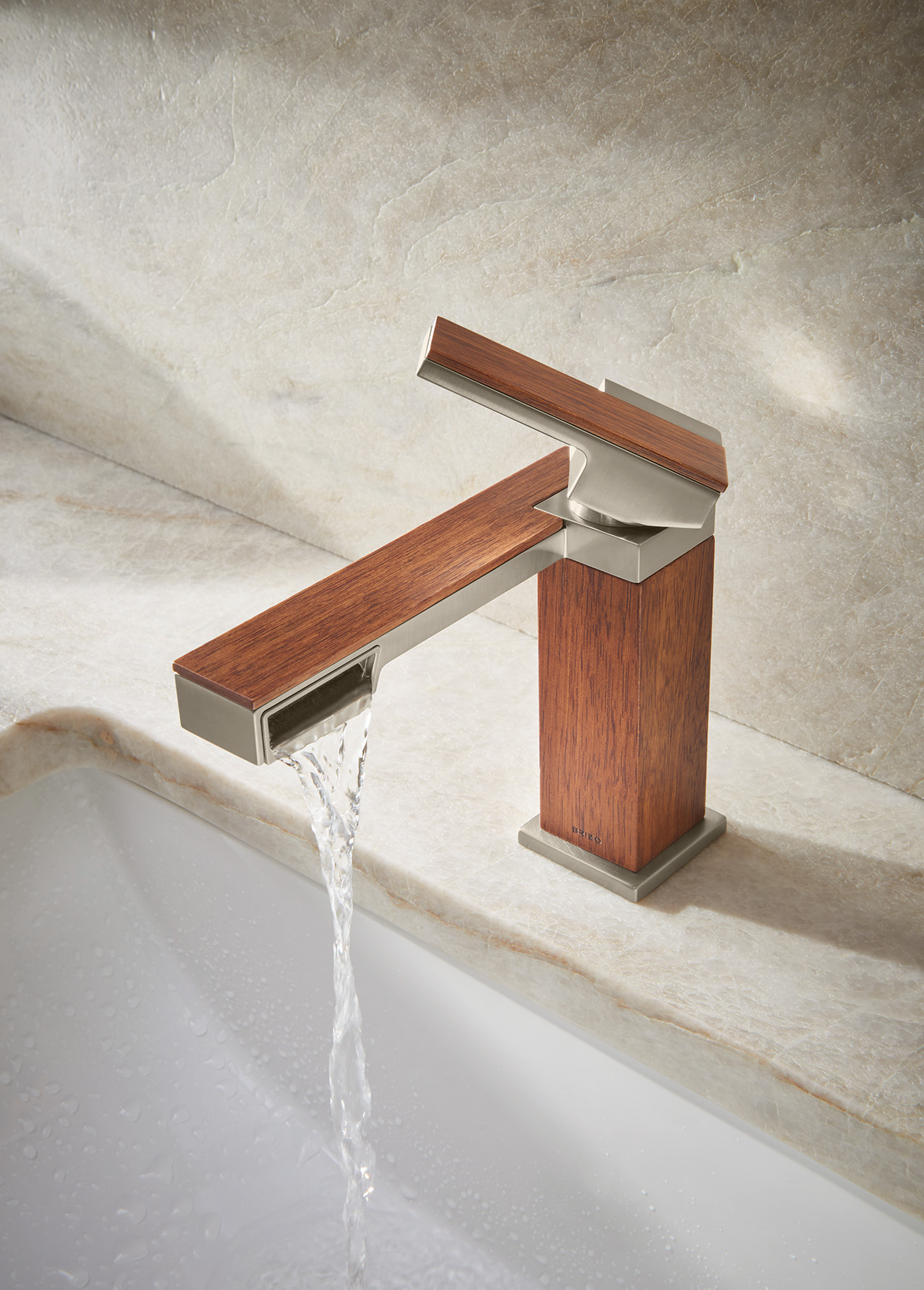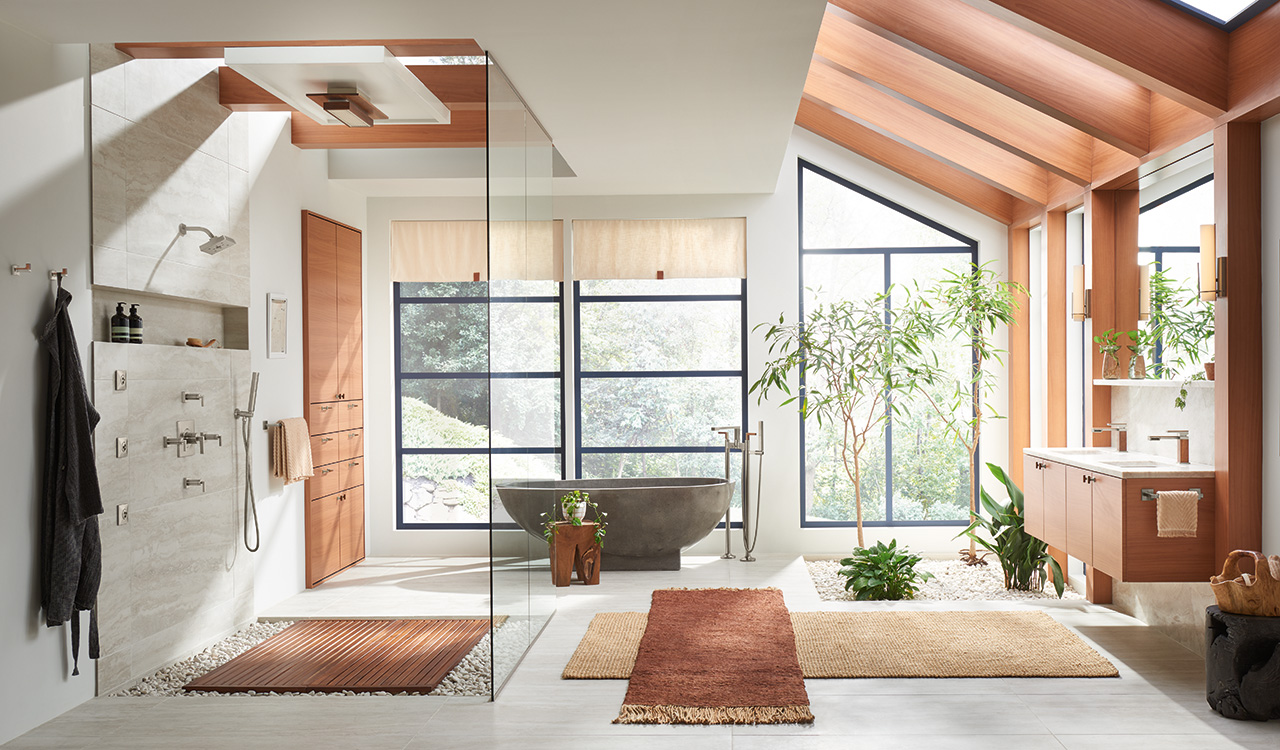 The Brizo® Brand's New Frank Lloyd Wright Bath Collection Expands on Wright's Iconic Influence
1/6 Photos
2/6 Photos
3/6 Photos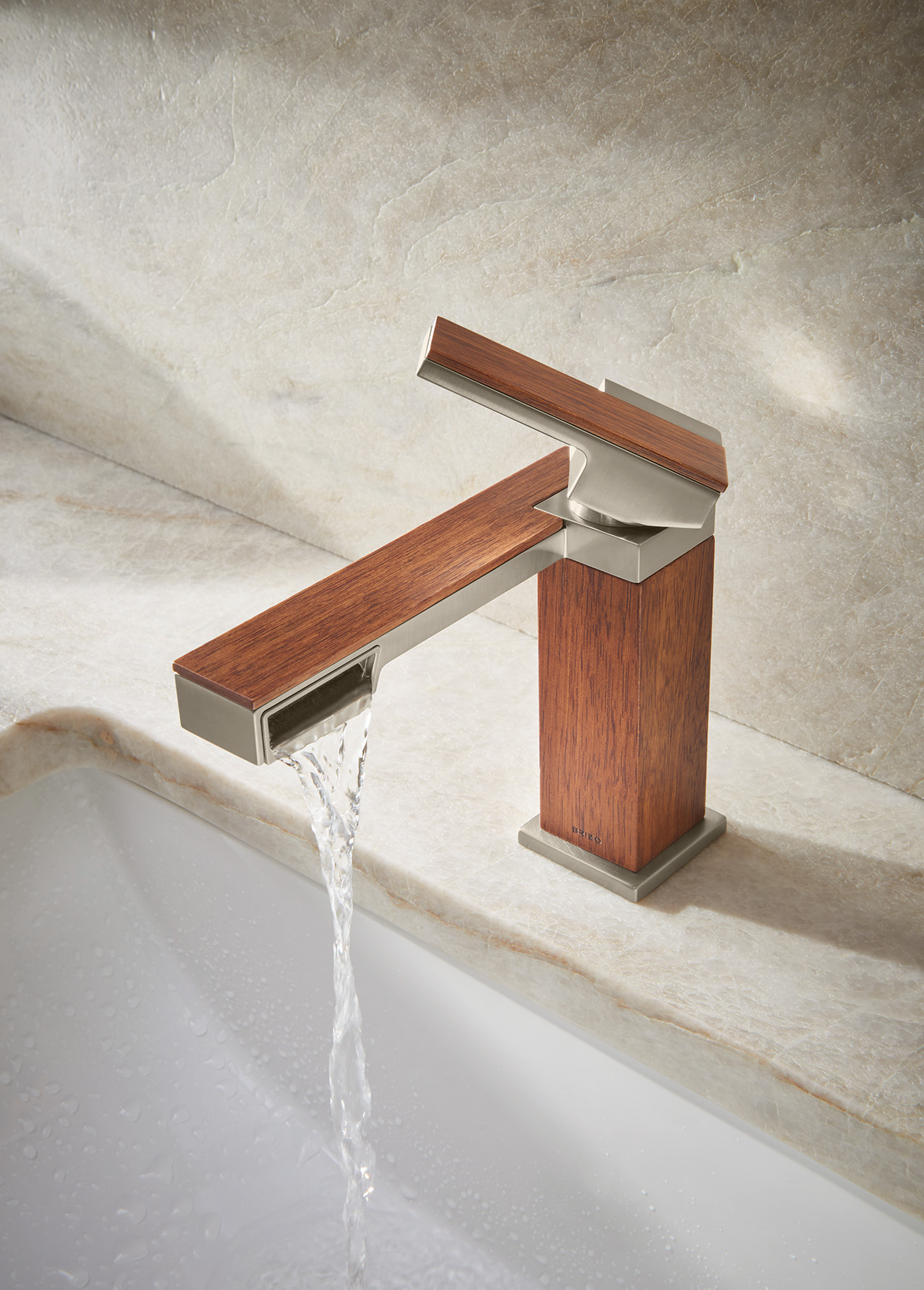 4/6 Photos
5/6 Photos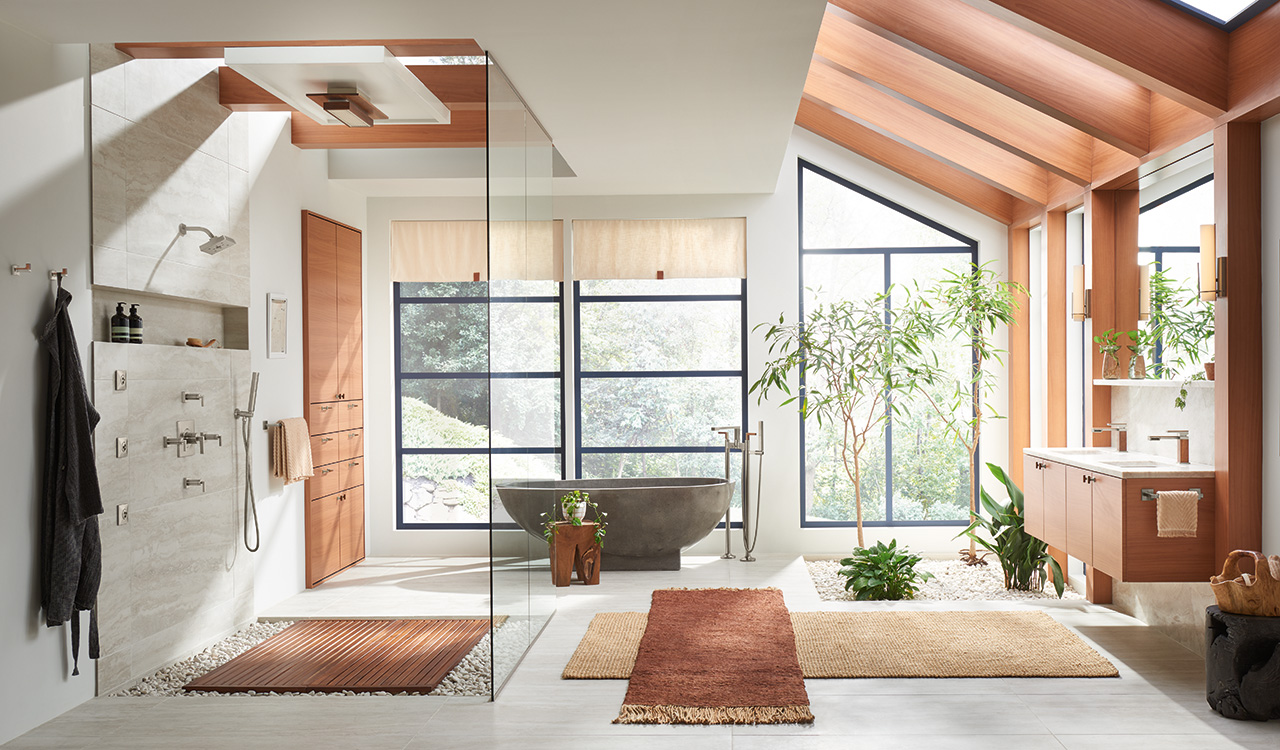 6/6 Photos
Simplicity, individuality, belonging, palette, substance and integrity.
Frank Lloyd Wright's six principles of organic architecture and design philosophy have found a new home in the new Frank Lloyd Wright® Bath Collection by Brizo®. The architect's artistry and influence can be felt in every piece of the bathroom suite, from a cantilevered spout design that seems to defy gravity to the side-stream water flow that challenges traditional design. Created in collaboration with the Frank Lloyd Wright Foundation, this is a forward-looking collection that pays homage to Wright's work and helps advance his design legacy long into the future.
"We have been honored to work with the Frank Lloyd Wright Foundation as we developed and designed this collection," said Judd Lord, Senior Director of Industrial Design. "Their dedication to create and inspire in the name of making life more beautiful mirrors our own steadfast commitment to inspire, challenge and elevate the world around us through distinctive design and unparalleled craftsmanship. Staying true to Frank Lloyd Wright's vision of reinvention was core to our product development, and the Foundation's incredible knowledge and deep reverence for that vision has been invaluable."
Inspired by Wright's encompassing oeuvre, and pulling from the natural world he gravitated toward, the collection exhibits his revolutionary style of American architecture through carefully chosen materials and meticulous attention to detail. Within the collection, metal finishes bring in an elemental tone that, when paired with wood, feels warm and intuitive. You'll find that innovation runs throughout with notable details including the Single-Function Raincan Showerhead with Integrated Lighting,  showcasing the Canopy Spray with an activating, built-in light for a dramatic effect.
The cantilevered spout featured in a few of the collection's core pieces is a powerhouse design that showcases water as a central design element. I hope that would've been Wright's favorite of the collection as the cantilevered spout water has an unorthodox water flow, which streams from the side. It directly channels Wright's artistry as someone who challenged conventions.
– Lucia McBroom, Brizo Senior Brand Manager
"People sometimes make the mistake of thinking Frank Lloyd Wright's legacy is complete," said Stuart Graff, President and CEO of the Frank Lloyd Wright Foundation. "But really, it's ongoing. It's not just about what he created in his lifetime – it's about all the artists and all the disciplines he inspired and their work going forward. That's why working with the Brizo brand has been such a delight. They understand that honoring Frank Lloyd Wright's vision means continuing it. And in this collection, they have."
The Frank Lloyd Wright Foundation was established in 1940 by Wright himself. Their dedication lies in preserving Taliesin and Taliesin West, both UNESCO Heritage sites, and bringing inspiration to others to discover architecture for better, more meaningful living through nature and the arts. The Foundation carries on his legacy by allowing broader access to his ideas, works and designs so that others might create and connect in their own lives.
To provide a firsthand look into his legacy, a virtual showroom showcases the collection's unique design elements and functionality. To explore the showroom, visit brizo.com/frank-lloyd-wright/virtual-showroom/.
The Frank Lloyd Wright Bath Collection includes a full suite of lavatory faucets, tub fillers and spouts, shower components and accessories. Choose from six available finishes, including Polished Chrome, Brilliance® Polished Nickel, Brilliance® Luxe Nickel®, Brilliance® Luxe Steel®, Brilliance® Polished Nickel/Wood and Brilliance® Luxe Nickel®/Wood.
This visionary collection is available through luxury kitchen and bath showrooms throughout North America. For more information about Brizo kitchen and bath products or to locate a local showroom, visit brizo.com. Follow along to learn more about Brizo on Instagram, Twitter, Facebook, Pinterest, Houzz and YouTube.