With most new phones (and many watches and earbuds) now supporting wireless charging, designers and manufacturers are investigating numerous form factors veering towards the aesthetics of home accessories intended to be openly left out. An example of this welcome trend is the Brownie Wireless Charger by Offof, a "piece of peaceful harmony on the desk" delivering power and organization in a single form factor.
Fashioned after the dimensions and shape of a desk, the moulded resin Brownie is divided into two sections, one for the purpose of delivering Qi Wireless Charging to an iPhone, Android phone, Airpods with wireless charging case, or other devices outfitted with inductive charging, and the other two-thirds gently carved to hold miscellaneous items.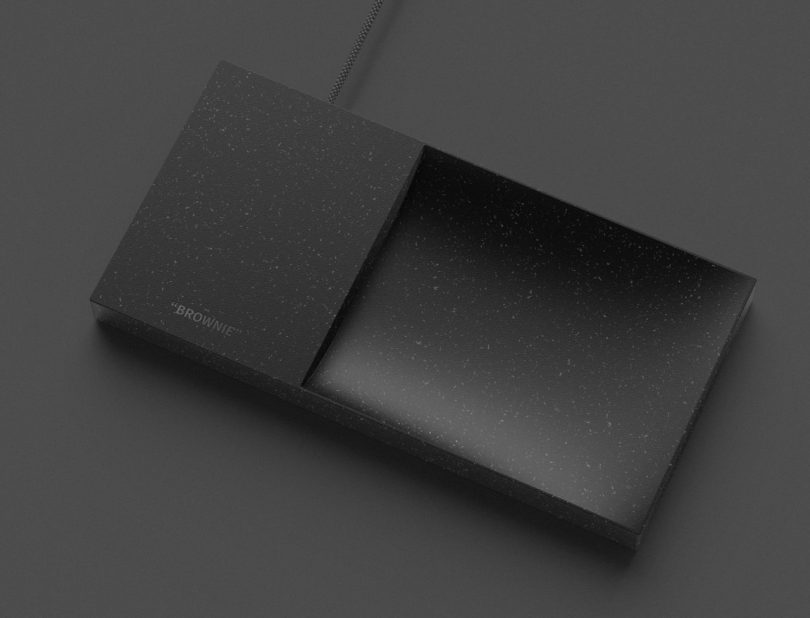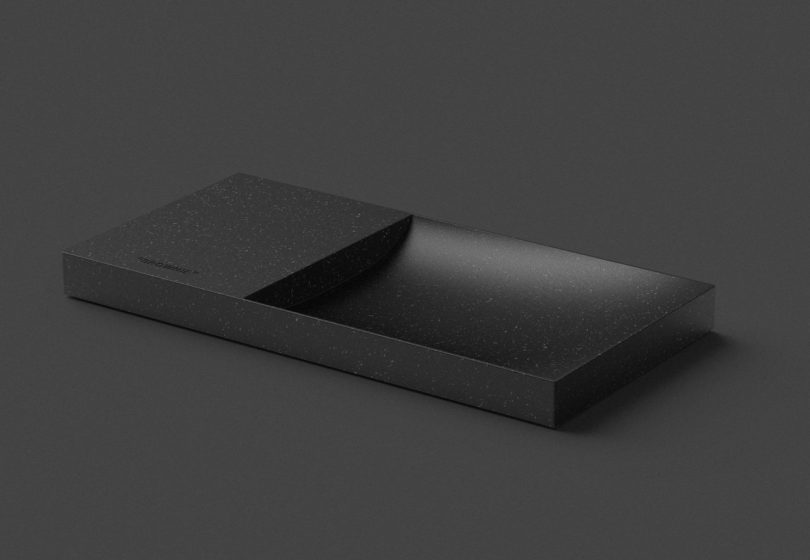 Designed to blend in across both light and dark office setups, both flecked black and white editions evoke pieces of ceramics, offering its users a set spot on their desk for the contents of their pockets, whether they're digital or analog in nature.