Utilizing their own design team, CBRE renovated a 50-year-old car garage into their new Dutch headquarters in Amsterdam called The Core. The building has been given a second chance as an innovative office with a modern aesthetic, while at the same time honoring its past by restoring original details, like old overhead doors and shed roofs.
In addition to renovating the entire building, the designers reimagined the layout of the office to become a workstyle-related environment with a focus on the employees themselves, in addition to innovation, co-creation, health, and sustainability.
The Core is separated into four zones that take into consideration every type of employee. When focused, quiet time is needed, employees can work from the Library. The Cafe is perfect for times of connection and for informal meetings with clients. The lively Workplace is where employees go to really focus, and the Client Lab houses employees working with clients on solving housing issues.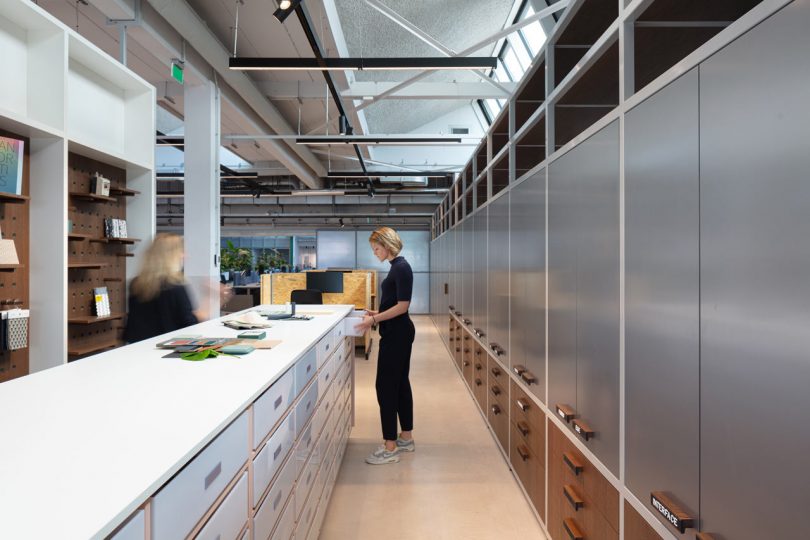 Natural light and lots of greenery throughout create a comfortable and relaxed space that's easy to work in.
Photos by Stijnstijl Photography, courtesy of v2com.