The Dough Collection Pays Homage to Baking and Pottery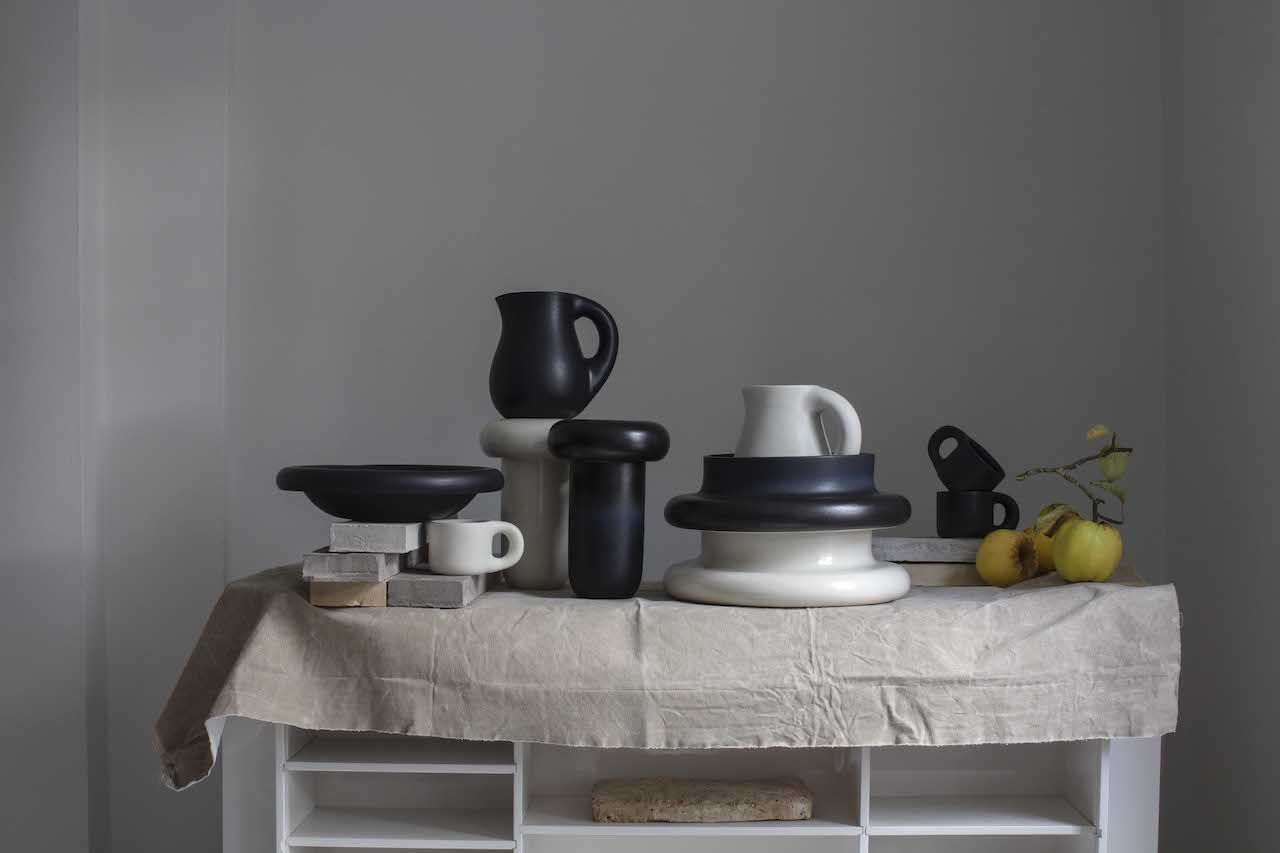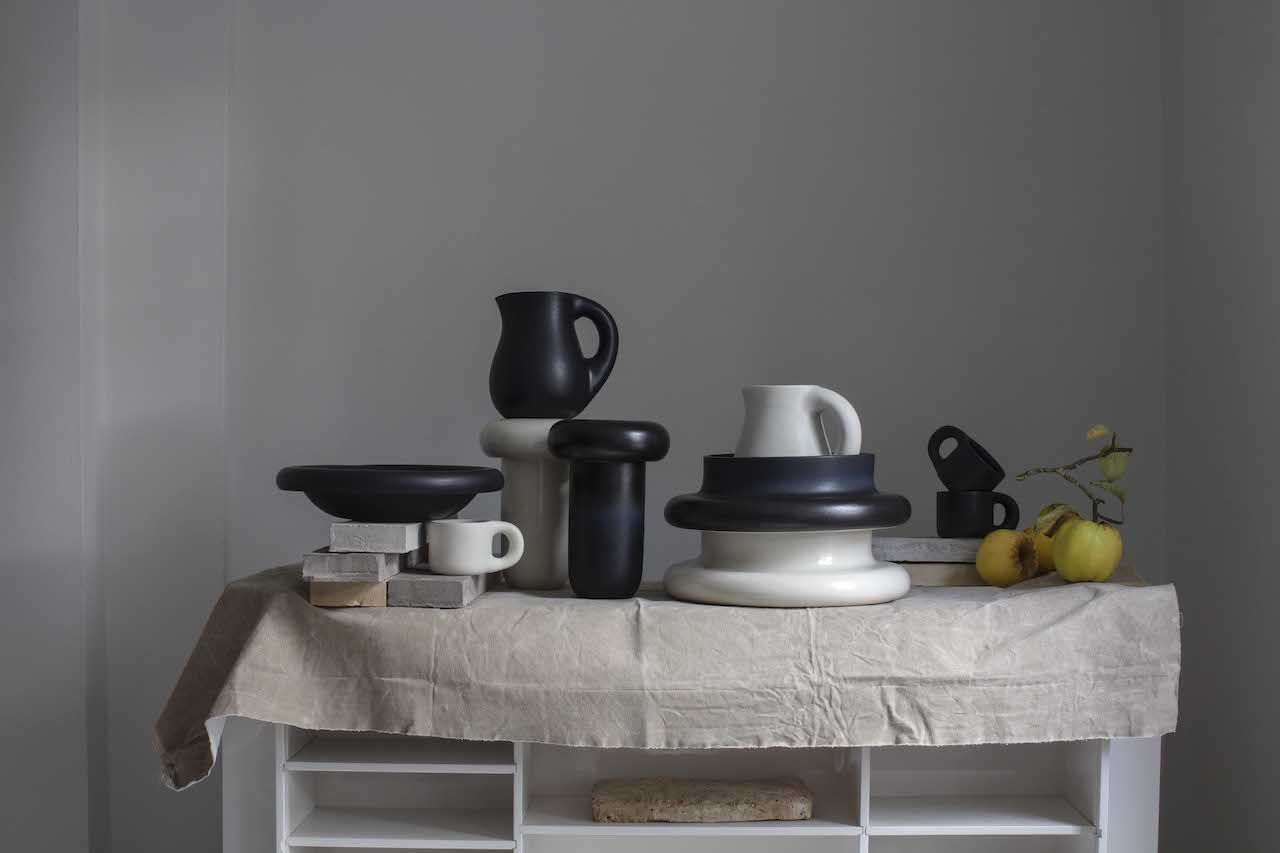 The Dough Collection Pays Homage to Baking and Pottery
1/19 Photos
2/19 Photos
3/19 Photos
4/19 Photos
5/19 Photos
6/19 Photos
7/19 Photos
8/19 Photos
9/19 Photos
10/19 Photos
11/19 Photos
12/19 Photos
13/19 Photos
14/19 Photos
15/19 Photos
16/19 Photos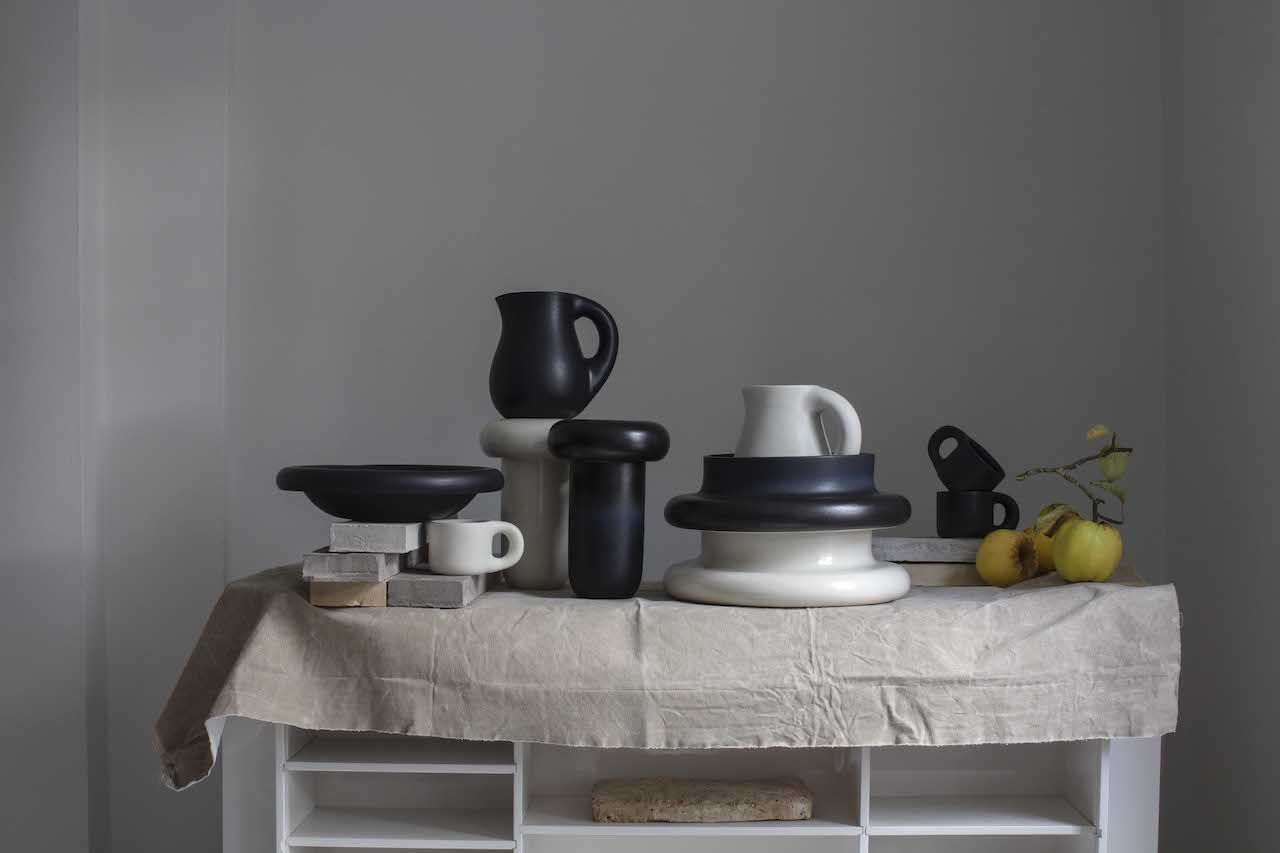 17/19 Photos
18/19 Photos
19/19 Photos
British designer Faye Toogood is launching her first homeware collection, starting with the sculptural Dough ceramic series. The name of the collection pays homage to the regular act of kneading both in baking and pottery. There are six pieces in this inaugural launch: a mug, jug, platter, bowl, vase, and centerpiece. All of them complete Toogood's desire to "bring sculpture into the home, onto the table, in an everyday usable way."
Toogood started the collection with the mug and the jug. Like the ancient design of a wheel, a mug has a shape that's hard to reinvent because it works for a reason. So, Toogood decided to focus on the simple details. The Dough jug features a full bulging tummy and oversized, plump handle, features that relate back to what Toogood calls the Roly-Poly aesthetic. The other pieces in the collection have similar, sinuous curves and lines. All of them have been finished with a perfected glaze in either cream or charcoal. Toogood wanted a very simple paint finish like that of a sculpture, so the sheen is very soft and not overly shiny. Like sculptures, Toogood wanted her homewares to be able to stand on their own when they're not in use, so the designer focused on simple finishes and special details, resulting in a timeless collection that looks beautiful whether on your mantle or your tabletop.
To learn more or to purchase the pieces in the Dough collection, visit t-o-o-g-o-o-d.com.
Photos by Matthew Donaldson.