The Emotion Lab is Barcelona's freshest design studio formed by four up and coming designers (Tom Allen, Marta Falcón, Christian Vivanco and Yago Rodríguez) from three distinct continents. They have just launched their first collection, Inside Urban.
The Inside Urban Collection was inspired by the urban landscape. The Emotion Lab has adopted the functional urban objects and reimagined them for more personal use.
Antenna hanger
Look up! Antennas embrace the skies of most cities, picking up signals sent from afar. They're a classic icon of the urban jungle and now they can embrace your homes too. Stick your coats on the removable hangers or hang up your scarf, hat or umbrella. It'll transmit a welcome signal when you arrive home.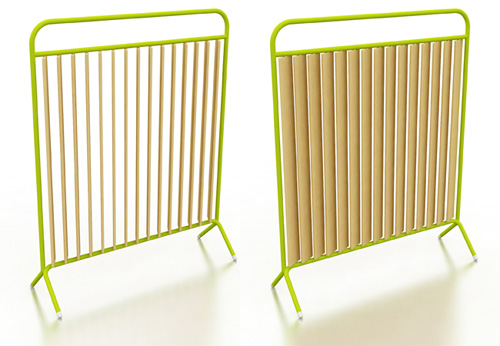 Space divider
Watch out! There's a giant hole in the road… lucky that road barrier was there. The reinterpretation of the classic road barrier has brought about a functional interior space divider. Close the shutters to create more intimacy or leave them open to let the breeze and light pass through. It's up to you.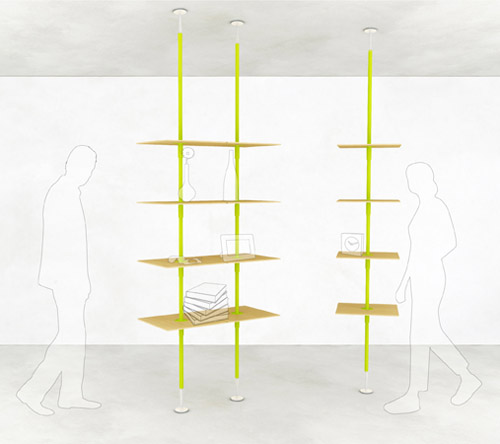 Scaffold shelving
Scaffolding. It seems to cover half of the world's landmarks! Drawing inspiration from these mobile constructions, some innovative floor to ceiling storage has been designed. It's adaptable, adjusts to your needs and makes the most of the ever-decreasing home space.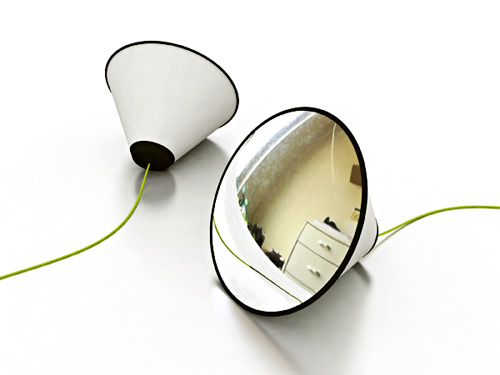 Mirror light
Convex mirrors wait for you on many a street corner. You don't have to be superman to see around corners. The Emotion Lab has created a playful, ambient light which amplifies room space and gives a fresh perspective to all its viewers.
Room Cone
Road cones are always communicating with the people around them – "don't step here", "walk that way", "be careful". They sweat urban energy. Room cones can be used as an ambient light source, even in windy conditions. Arrange some nibbles around the base during parties, or store your keys when you get home.