The Armadale Residence is a three-story home designed by B.E Architecture with textured granite covering the exterior. As the sun hits the uneven surface, it makes the structure appear lighter than you'd think a volume clad in 260 tons of granite would.
The rectilinear design benefits from the irregular material by helping to soften the hard edges. They also paired the light grey granite with vertical wood details for contrast.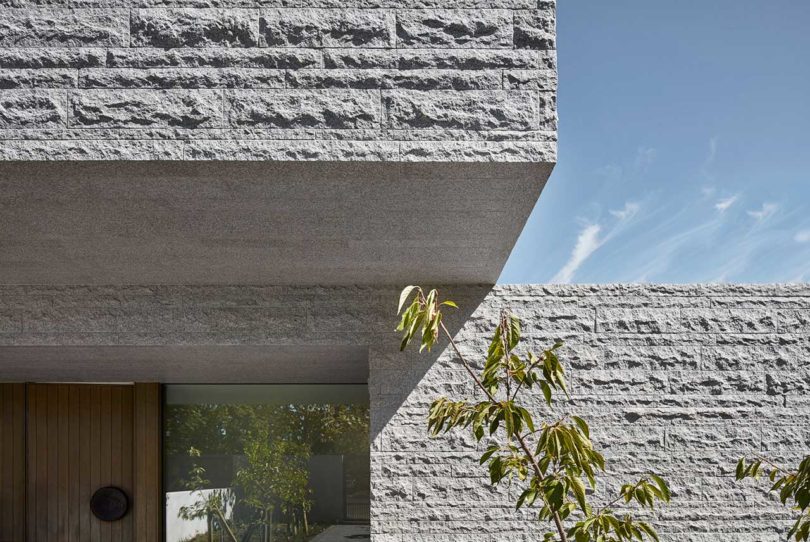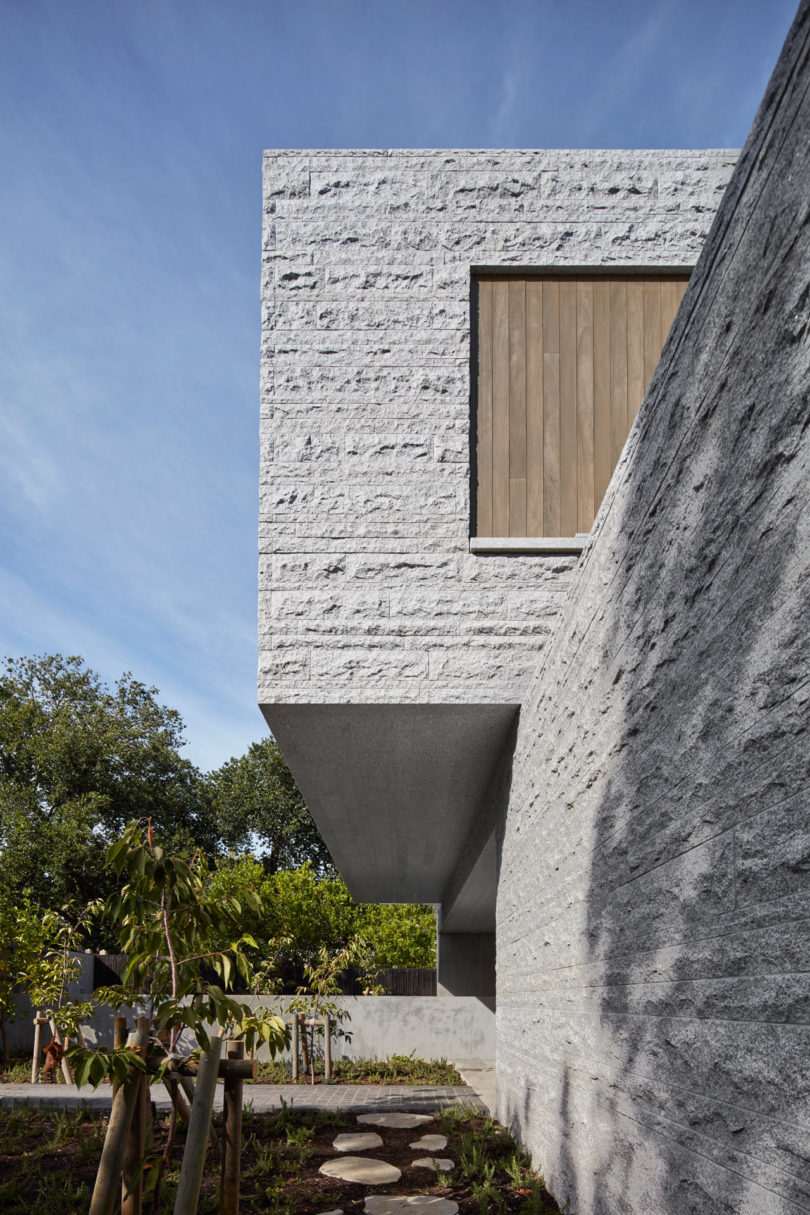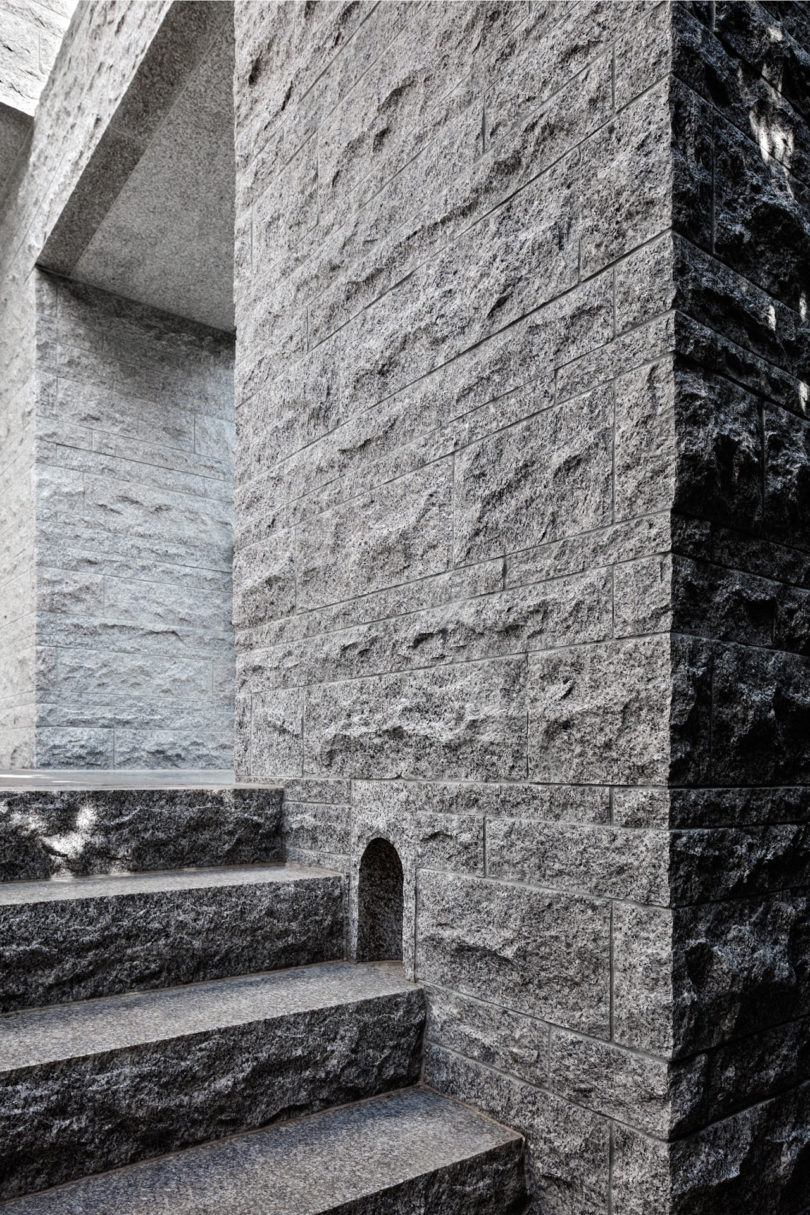 An outdoor space extends out from the main living space with fully retractable glass doors that open to create a seamless transition.
Throughout the interior and exterior, three different granites were used, but thanks to the builders and stone masons, it looks cohesive.
A private Japanese garden features an unexpected outdoor shower.
The master bathroom includes a custom bathtub and dual sink basin made from solid blocks of stone.

Design From Around The Web