05 AM Arquitectura designed the House in Mas Nou so it was oriented to overlook the landscape which required it to be positioned perpendicular to the hill making it appear as if it was floating over it. Located in Mas Nou, Platja d'Aro, Girona, Spain, the residence boasts floor-to-ceiling windows that fill the interior with natural light.
The top floor houses the public spaces with a zigzag facade on one side that gives each space a self-contained feel while still flowing from one area to the next. A trapezoidal roof shelters the exterior porches created with the jagged exterior wall. The overhangs help protect from direct sunlight and rain while spending time outdoors.
The ceilings are made of bamboo sticks throughout the inside and out, adding a sense of warmth while making a statement. The exterior window coverings continue the use of bamboo helping it blend with the outdoor landscape.
Just off the exterior porches, a wide space extends out creating a courtyard with a swimming pool.
Massive sliding glass doors open the interior to the outside thereby expanding the square footage.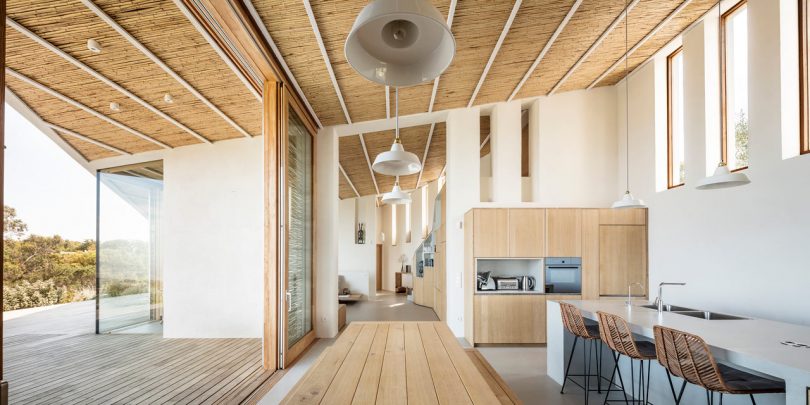 The bamboo ceilings set the tone for the decor, which comprises white walls and wooden architectural details.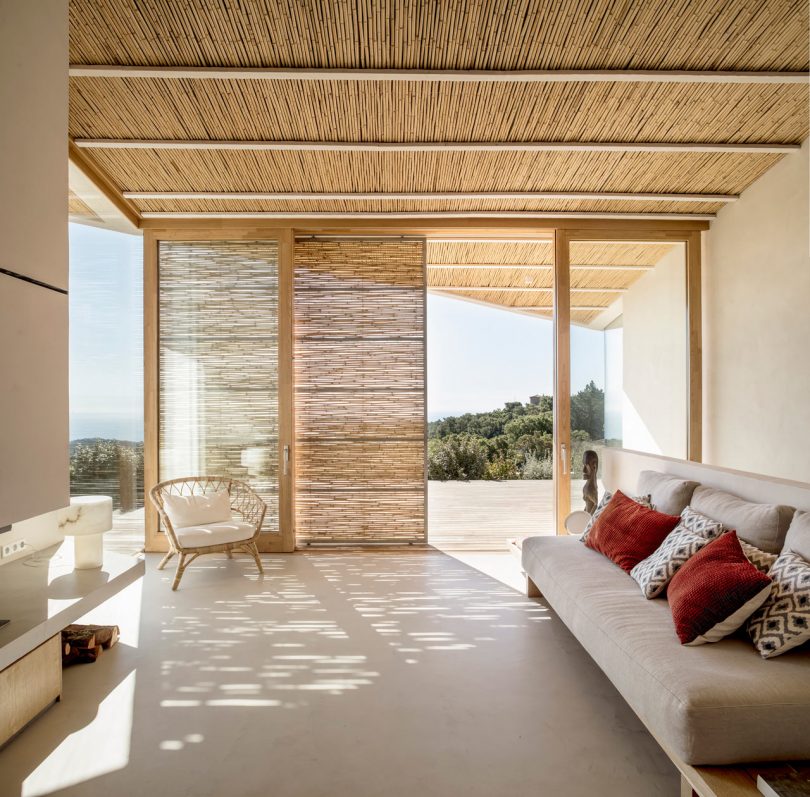 The bamboo shades offer privacy and help control the direct sun while allowing light to still enter.
Photos by Adrià Goula.