Last week, you decided that Mila Hermanovski should create a Bauhaus-inspired evening gown made mostly of leather for New York Fashion Week in our HP Designer Matchup Challenge.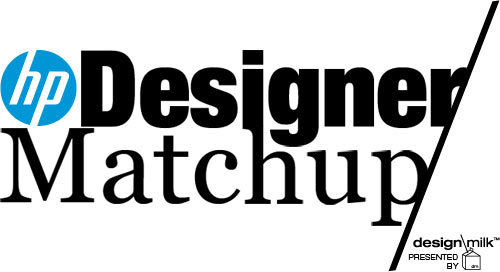 Mila is hard at work creating this one-of-a-kind beauty that you voted on. Let's check in with her to see how it's going:
Mila is shopping for the right leather to use. Since she didn't have much time to create custom leather dyes based on her drawing, she's making do with what she can find: "I was at the mercy of what is available at my sources. Fortunately, I found colors and leathers that I thought would be wonderful together and also capture the Bauhaus spirit," she told me.
Mila explains, "Here I am draping/patterning in my studio. After taping off some style lines per the sketch, I was mocking up the leathers to imagine what the gown will look like. I've got a sheer mesh panel above the bust to add another dimension/texture, and will carry it through to the back as well. Ultimately I will drape the gown in muslin, but wanted to visualize the proportions in the leathers first."
Go visit the other blogs participating in this challenge and check out what they're up to:
AphroChic \\\ Curbly \\\ Design Crush \\\ NotMartha
This program is a collaboration with HP. All of the participants in the program will receive an HP TouchSmart PC with Adobe Photoshop CS6 and a trip to NYC for New York Fashion Week. I'll attend some very fancy parties and be sure to let you know what everyone is wearing!

Design From Around The Web