After seven years working at David Weeks Studio, Brooklyn-based Japanese product designer Yoshiaki Ito founded his own studio, TAMEN, where he's producing work that's inspired by traditional Japanese designs and techniques. The latest is the Yose-gi Stool, a piece inspired by a traditional Japanese Shinto kumi-ki puzzle.
The complex stool was designed using the Japanese inlaid wood technique Yosegi, which results in beautiful surface designs, while the underside is cut to form geometric patterns. The stools interlock like a puzzle when the legs of two stools come together, thanks to the Japanese joinery technique called Tsugite. So, if you own two of the stools and need more space, join them together to form a single stool. It's like a furniture puzzle that's also functional!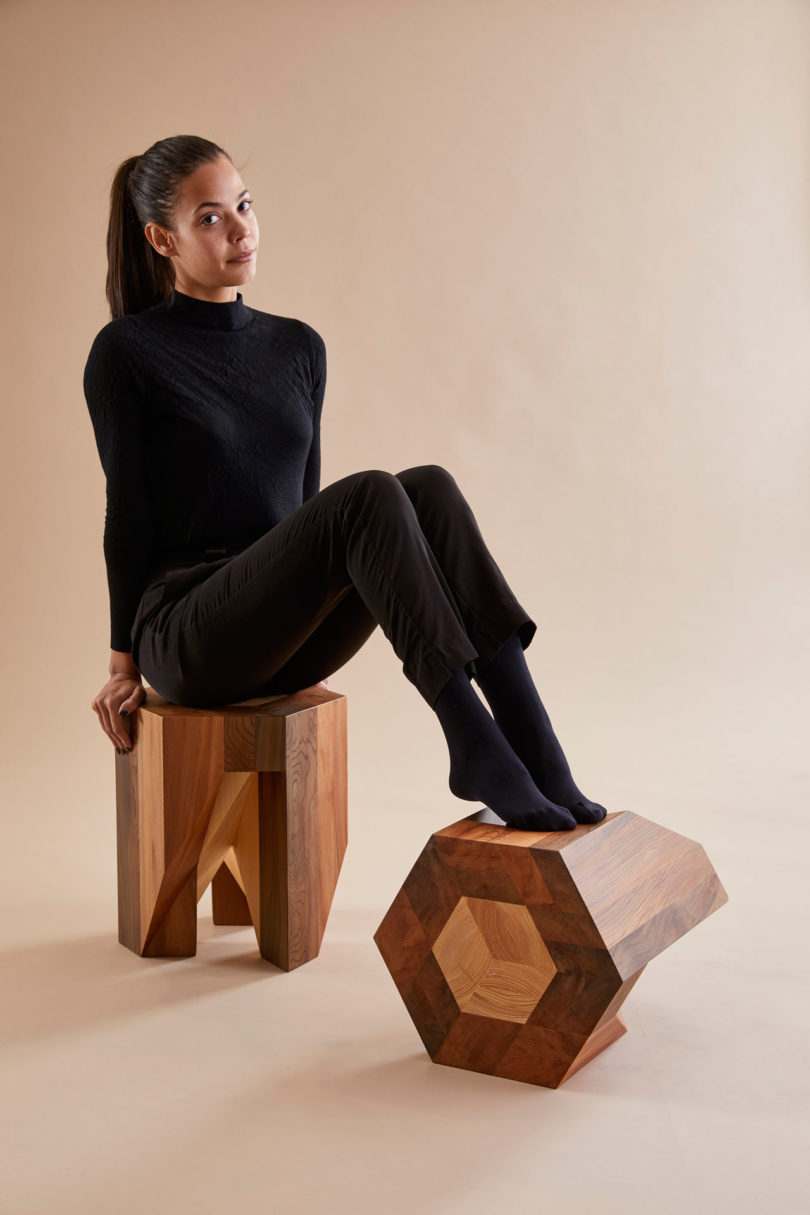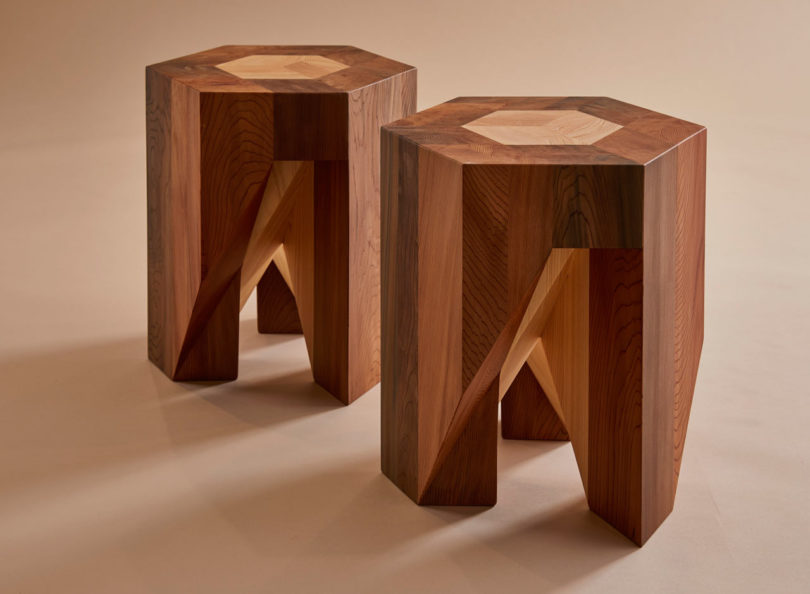 The stool is crafted in Japan with Hinoki Cypress and Jindai Cedar by furniture maker Hida Sangyo.