Who said you had to have a garden or room for planters to have some greenery? The new Living Table by Habitat Horticulture solves the problem of adding greenery to your home without the need for a garden, balcony, or even wall space!
Each Living Table is handmade in their San Francisco-area headquarters using 3/8 inch-thick tempered glass that can handle a 180 lb load per square foot and your choice of color, wood finish and even which plants you'd like added.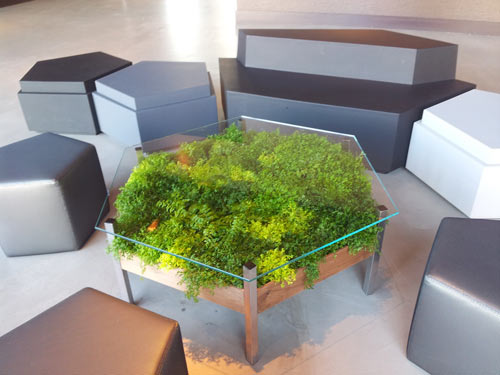 Custom shapes are available on request.
The Living Table is virtually maintenance free – just set a reminder about once a month for watering and it will stay green year-round. Pretty cool idea!