The Louvre x CASETiFY Offers an Artful Collaboration
The Louvre x CASETiFY Offers an Artful Collaboration
1/6 Photos
2/6 Photos
3/6 Photos
4/6 Photos
5/6 Photos
6/6 Photos
To be perfectly honest, while we're big proponents of encasing your device in some form of protective cover(s), we generally choose the lightest and most minimalist options. Even so, that doesn't mean we're oblivious to the appeal of specialty cases with unique standout designs like The Louvre x CASETiFY collection, a collection emblazoned with the recognizable art masterpieces exclusive to musée du Louvre.
CASETiFY's homage to the hallowed hallways of The Louvre include the Mona Lisa, Venus de Milo, Grande Odalisque, and Liberty Leading the People, each outfitted to protect and add a bit of artful character onto the iPhone, AirPods, iPad, Grip Stands, Wireless Charging Pads, and surprisingly, a water bottle to round out the collection.
The new designs take on a "museum ticket" aesthetic similar to CASETiFY's previous Pangram Pangram x CASETiFY Collection.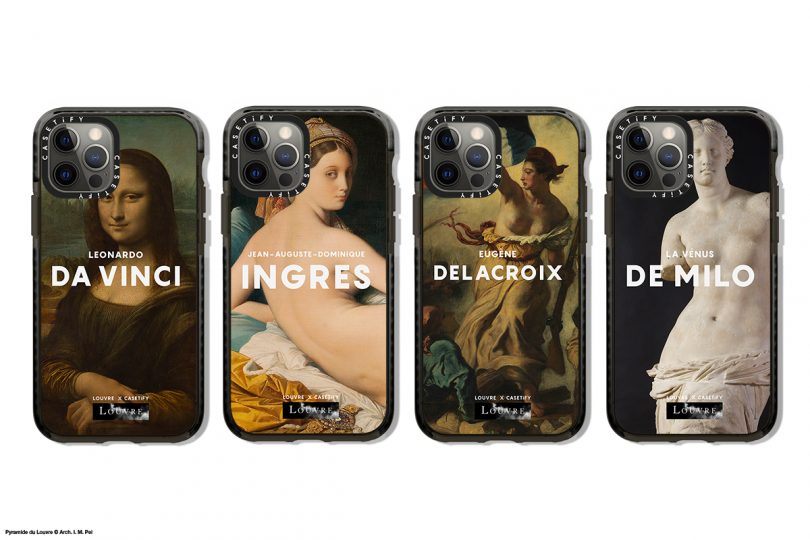 The collection retails between $20 – $72 per accessory, having pre-launched on February 11th first with a waitlist, eventually culminating in the entire collection becoming available to purchase beginning on February 23rd. Rather fitting, noting the long lines we remember enduring the last time we were at The Louvre IRL.