The Lush and Luxurious Sanya EDITION on Hainan Island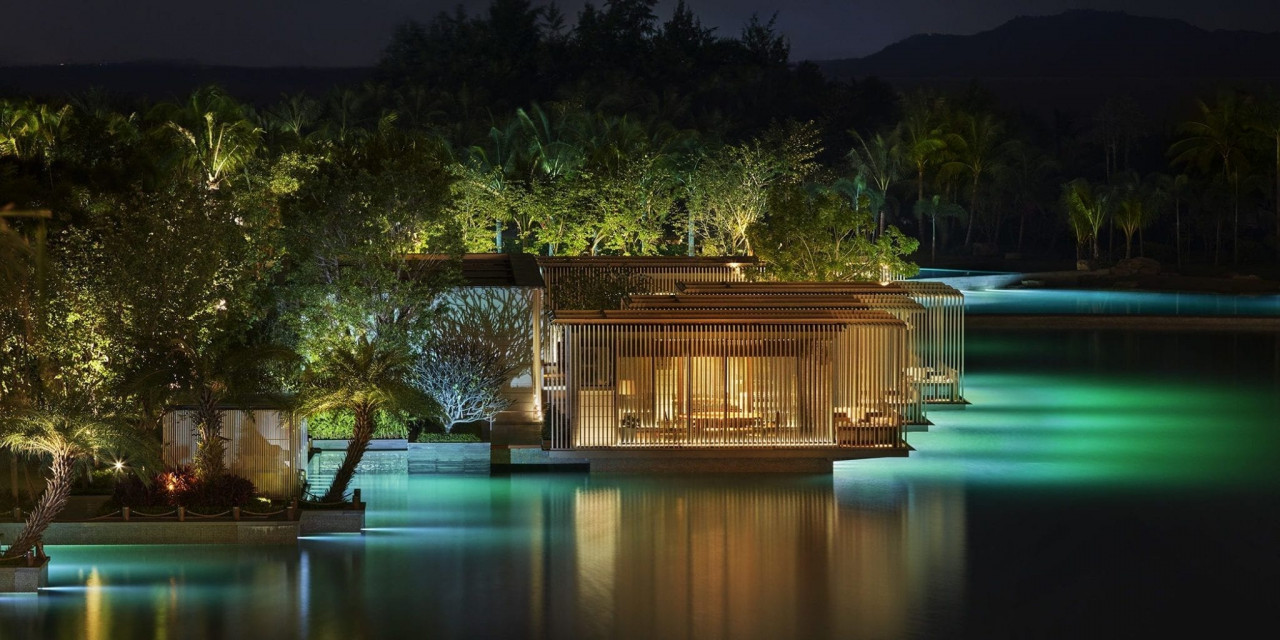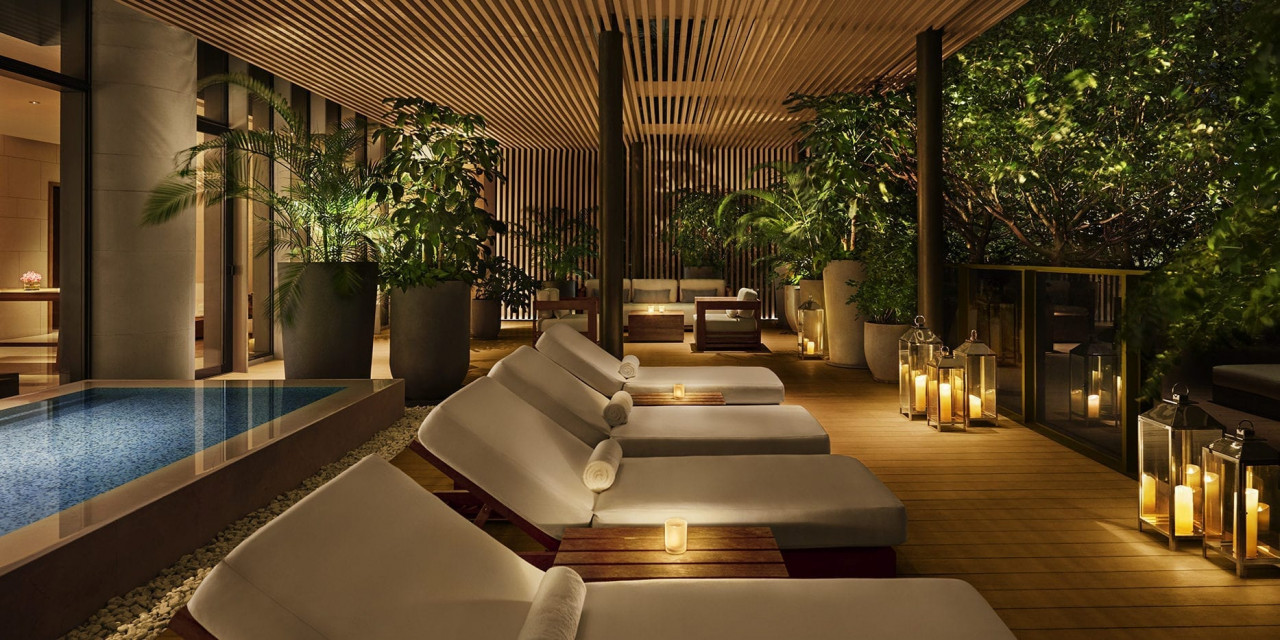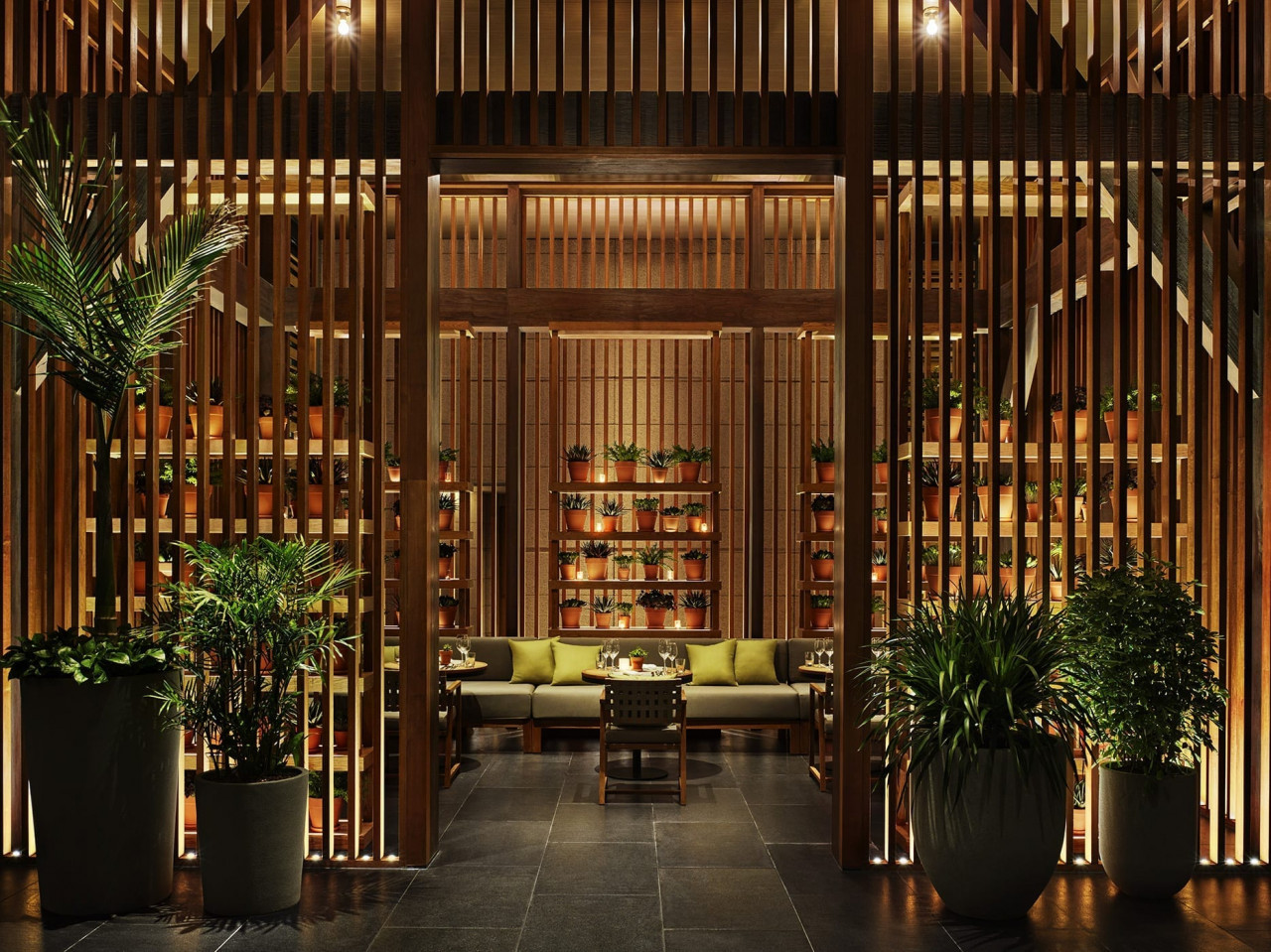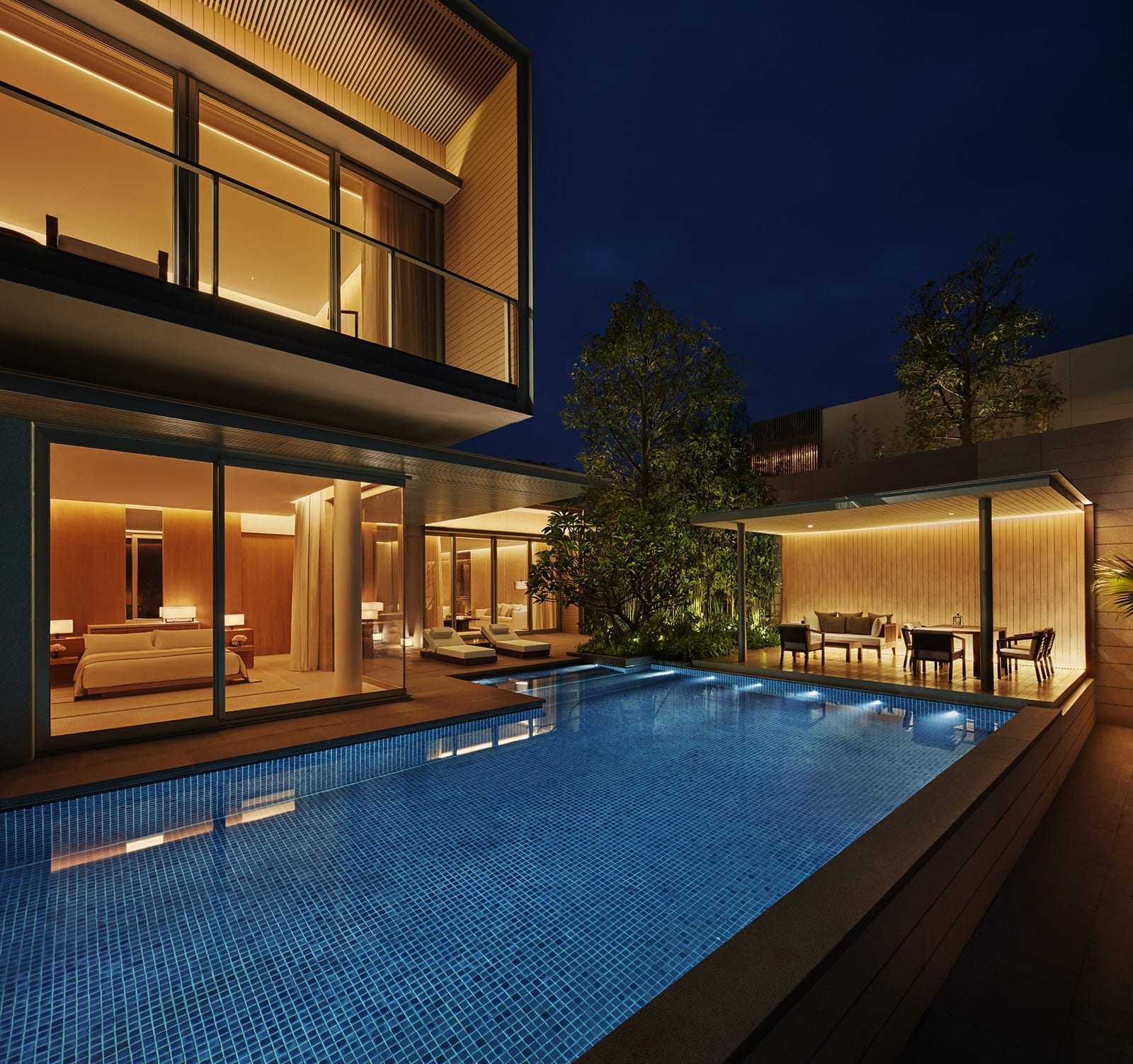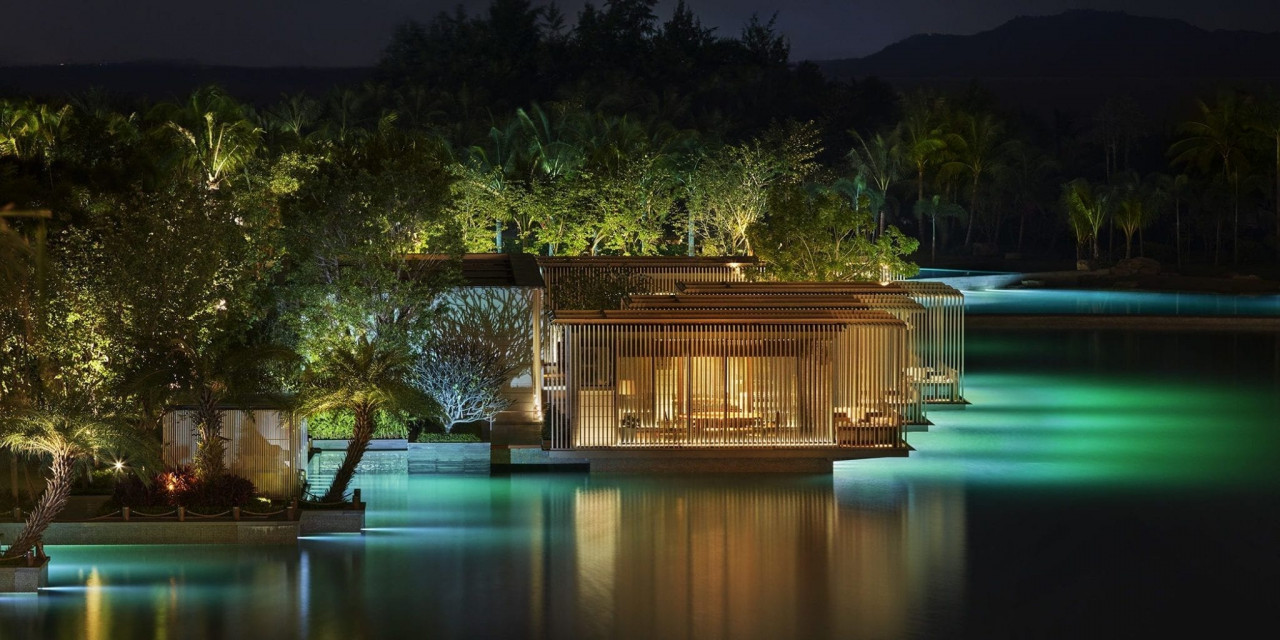 The Lush and Luxurious Sanya EDITION on Hainan Island
1/13 Photos
2/13 Photos
3/13 Photos
4/13 Photos
5/13 Photos
6/13 Photos
7/13 Photos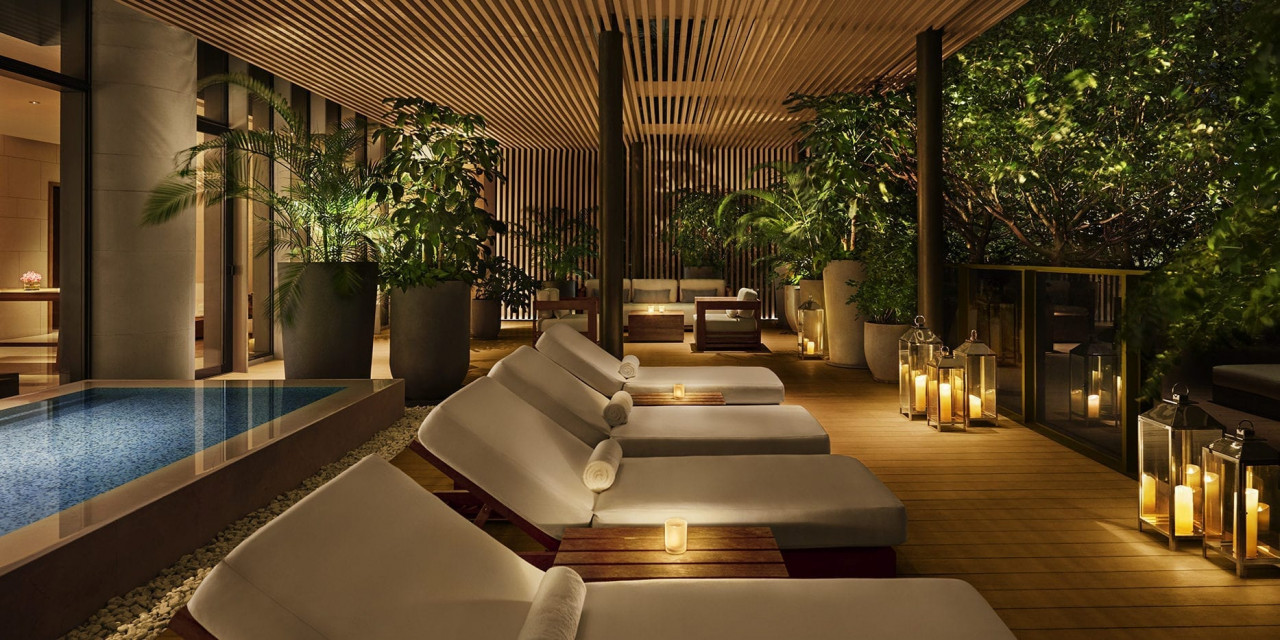 8/13 Photos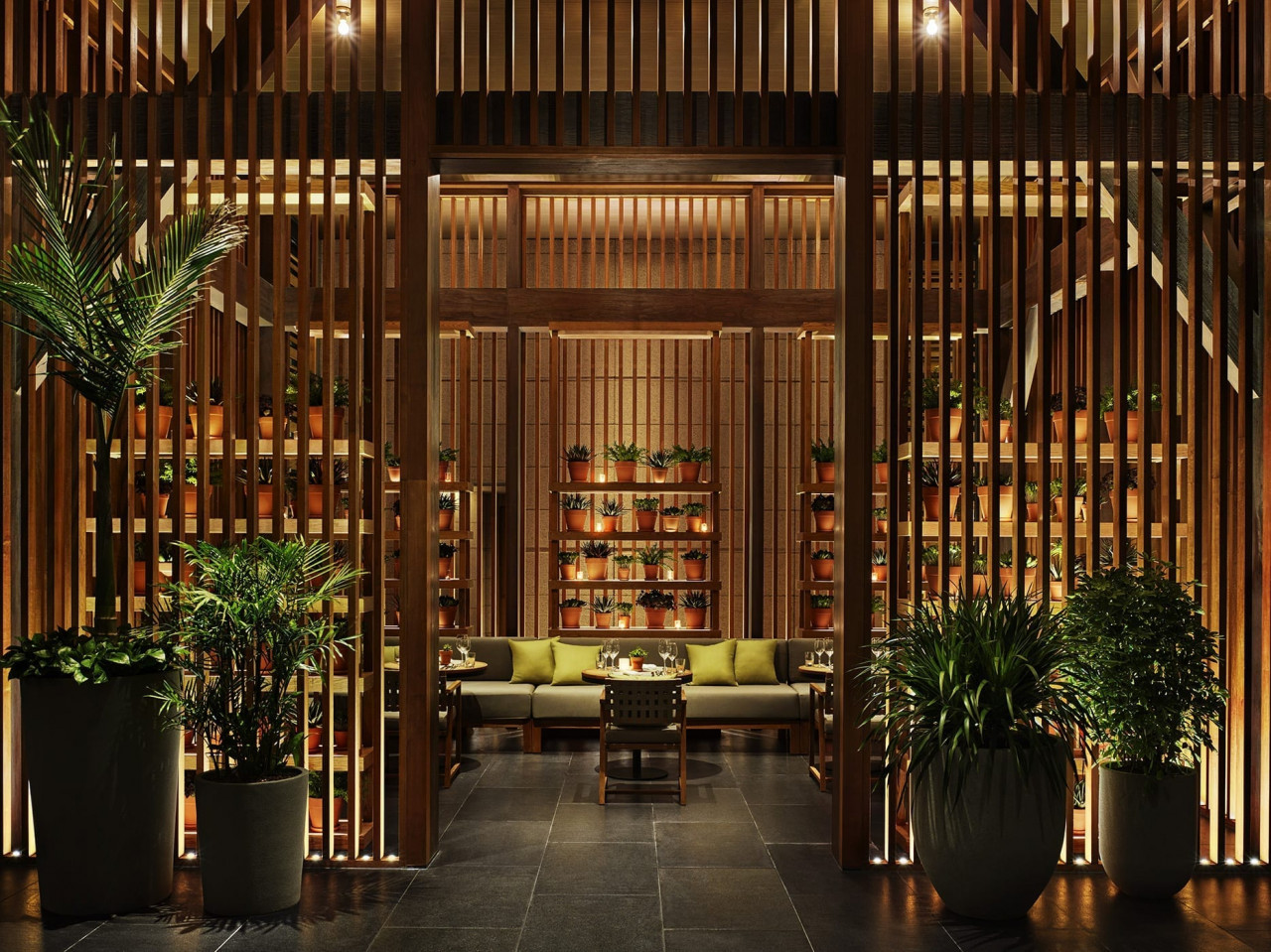 9/13 Photos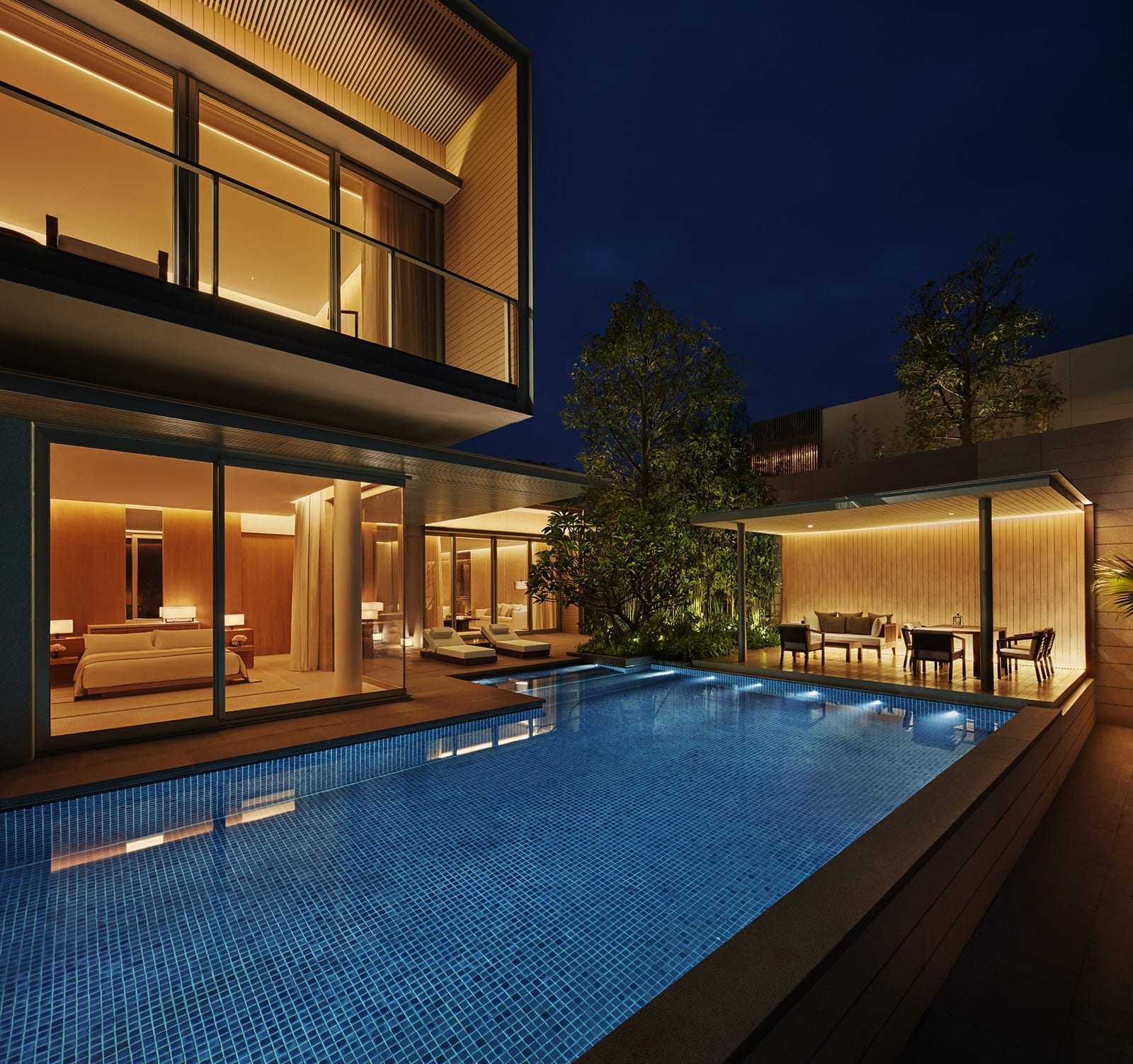 10/13 Photos
11/13 Photos
12/13 Photos
13/13 Photos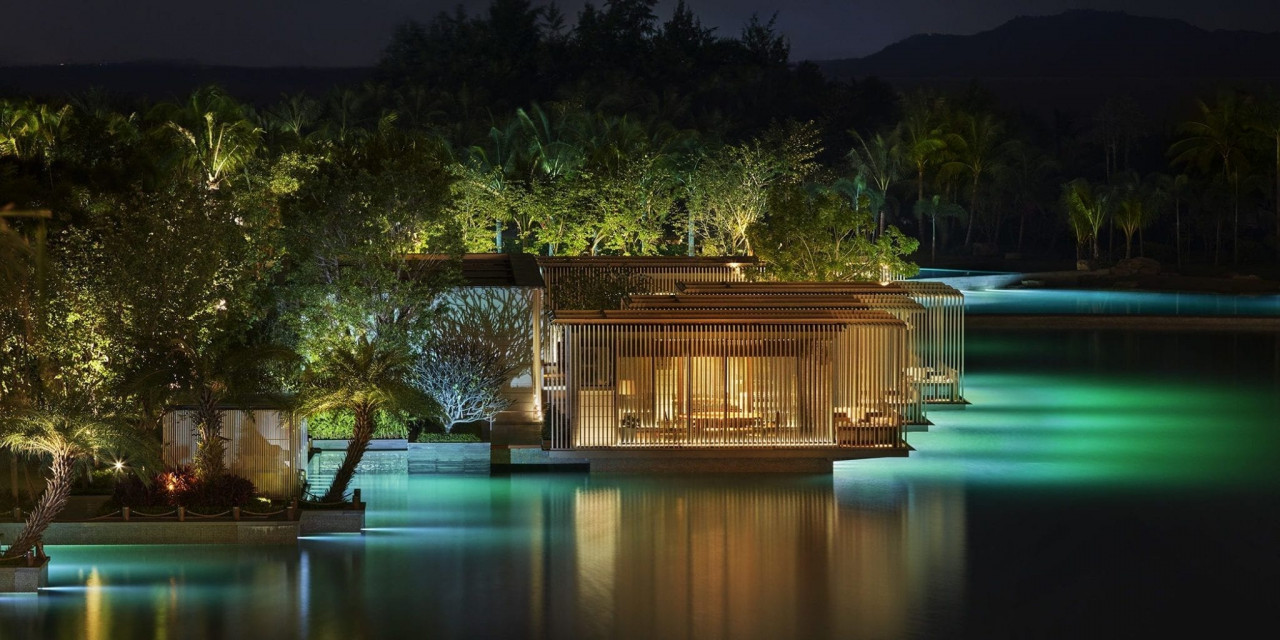 At the furthest southern tip of China in the South China Sea, just across from Vietnam lies Hainan, an island province where the warm, humid climate surrounded by a forested, mountainous interior envelopes all who come to get away to this tropical destination. The Sanya EDITION on Hainan Island is one of the region's premiere resorts lining the coastline, a sedately grand resort spanning a lush 50 acres.
With architecture and a scale somewhat reminiscent of the modern monolithic oceanside resorts lining the Pacific coast in Los Cabos in Mexico, this South China Sea Ian Schrager helmed resort embraces a contemporary organic design, with neutral hued textiles and wood-clad surfaces throughout. The resort's teak lattice combing with an immersive tropical landscaping contains the Sanya's horseshoe-shaped grandiosity from becoming imposing, instead operating as a structural framework to the oceanside landscape hosting 900 different tree species across the terraced hillside site.
The Sanya EDITION's 501 guest rooms are tastefully appointed, thankfully leaning into comfort rather than simply presenting an exercise in projecting a style. Oak furnishings are thoughtfully paired with subtly textured limestone floors, with the better options – suites and lofts – offering guests white stone freestanding baths sensuously hidden behind dramatic curvaceous white divider curtains. Best yet are the 17 glass-boxed villas overlooking the water, each 1,614 sq. ft. and appointed with their own large private pool.
The southern city of Sanya is renown for its beaches (as beautiful as it is, the strong currents make beaches here a "look, but don't touch" affair), a coastline that ranges from 22km-long Sanya Bay to the crescent-shaped Yalong Bay.
Along with the pools, beach and purpose-built 'ocean' for guests to escape the tropical humidity, those aching for more strenuous adventures are invited to ascend hilly hiking trails threading into the Yanoda Rainforest Cultural Tourism Zone, a route hyphenated with suspension bridges and punctuated with waterfalls.
Amenities include an ESPA skincare spa, an expansive gym and exercise space, gallery, bar and restaurant – the most notable being Xian Hai By The Sea, a restaurant where guests are transported by boat to dine within glass-boxed floating platforms covered in the resort's characteristic teak lattice detailing.
What: Sanya EDITION on Hainan Island
Where: NO. 100 North Haitang Road,
Sanya, China 572013
How much: From $360 per night, double occupancy
Highlights: Every one of the Sanya EDITION's 501 guest rooms offer a waterfront view. Dining takes a theatrical center stage, with floating platform dining rooms and an enormous artificial "sea" giving guests an abundance of water sport options.
Design draw: China's southern resort island Hainan recently announced the launch of the province's first Hainan Design Week, scheduled for this November in partnership with Italy. The four-day design expo is expected to attract more than 200,000 visitors.
Book it: Sanya EDITION on Hainan Island
Photos courtesy of EDITION Hotels.
Go virtually on vacation with more design destinations right here.