Swedish born industrial designer Carl Gustav Magnusson designed the Lyss™ collection of chairs for seating manufacturer Allseating. The chair's striking silhouette boasts a timeless aesthetic that pairs function with elegance.
The design's name comes from the Swedish word 'lyssna', meaning 'listen', which perfectly fits as the chair encourages connection between users. The workplace chair was designed to be lightweight for today's flexible workspaces that often have to be moved around.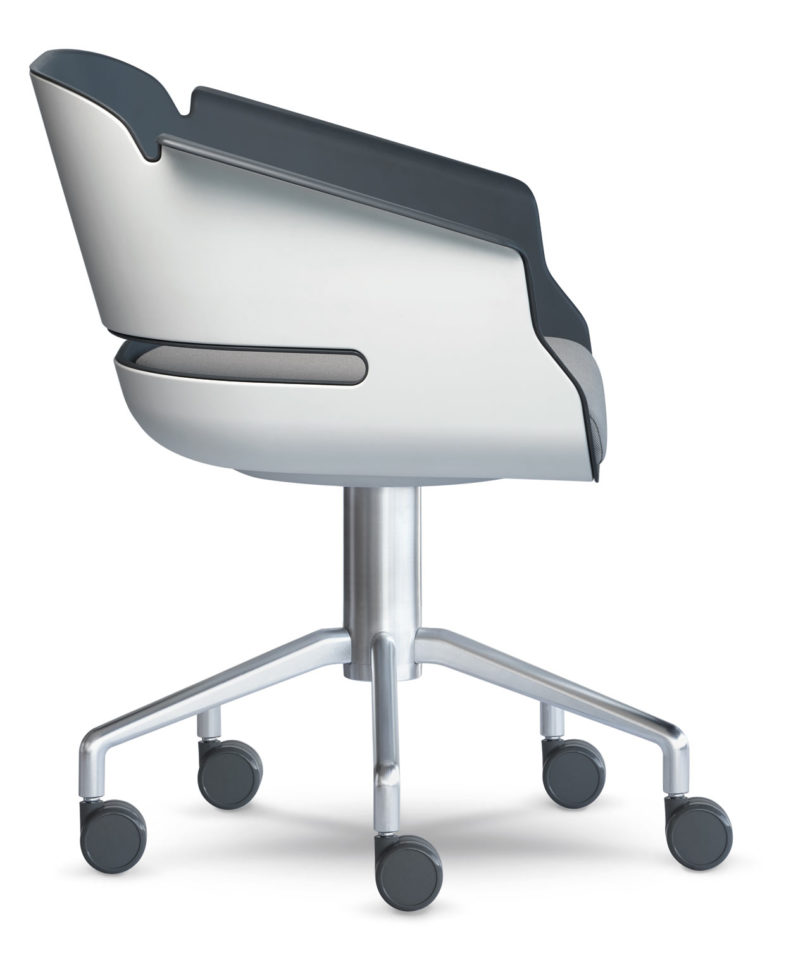 It comes with various bases, including wood, making it a practical addition to any lobby, lounge, office, boardroom, or library.