The Mangas Outdoor Collection Debuts an Outdoor Version of a Kilim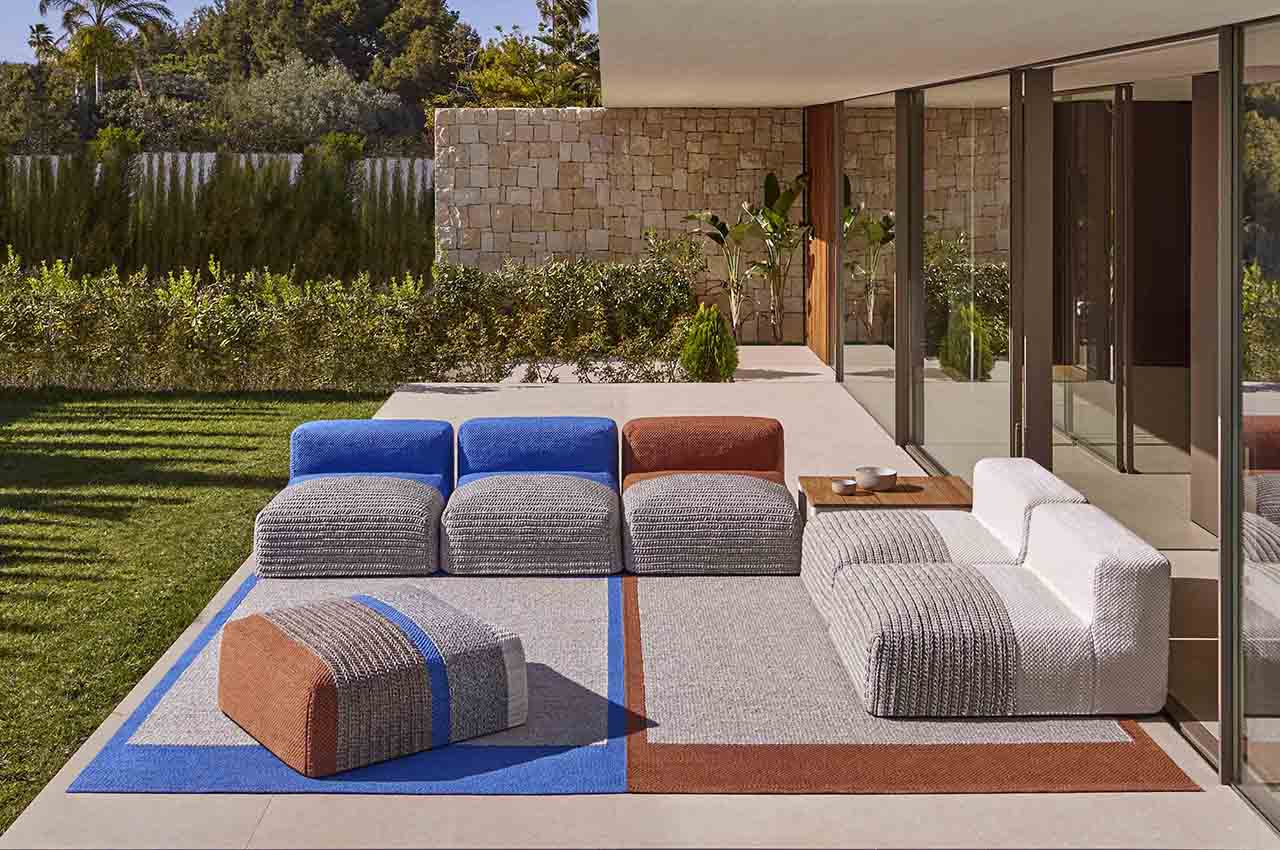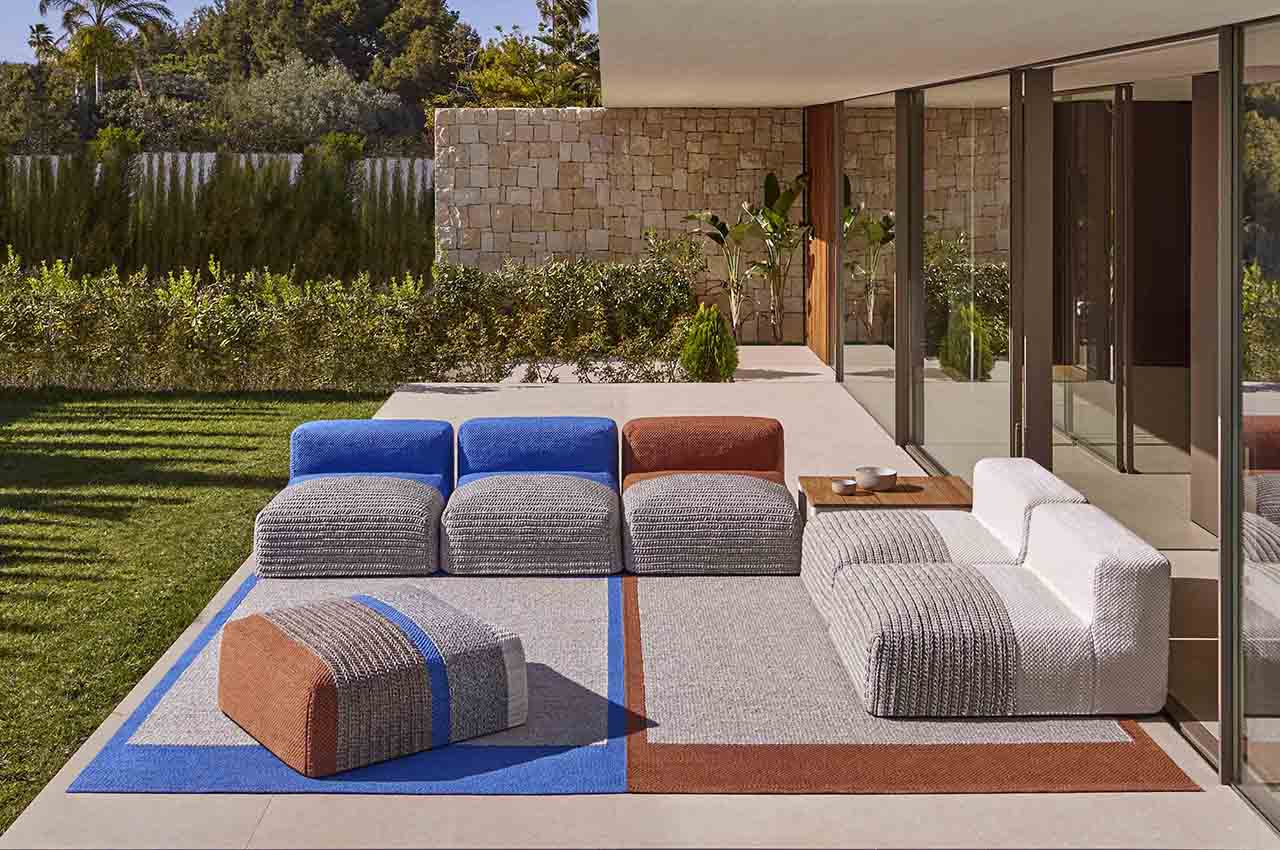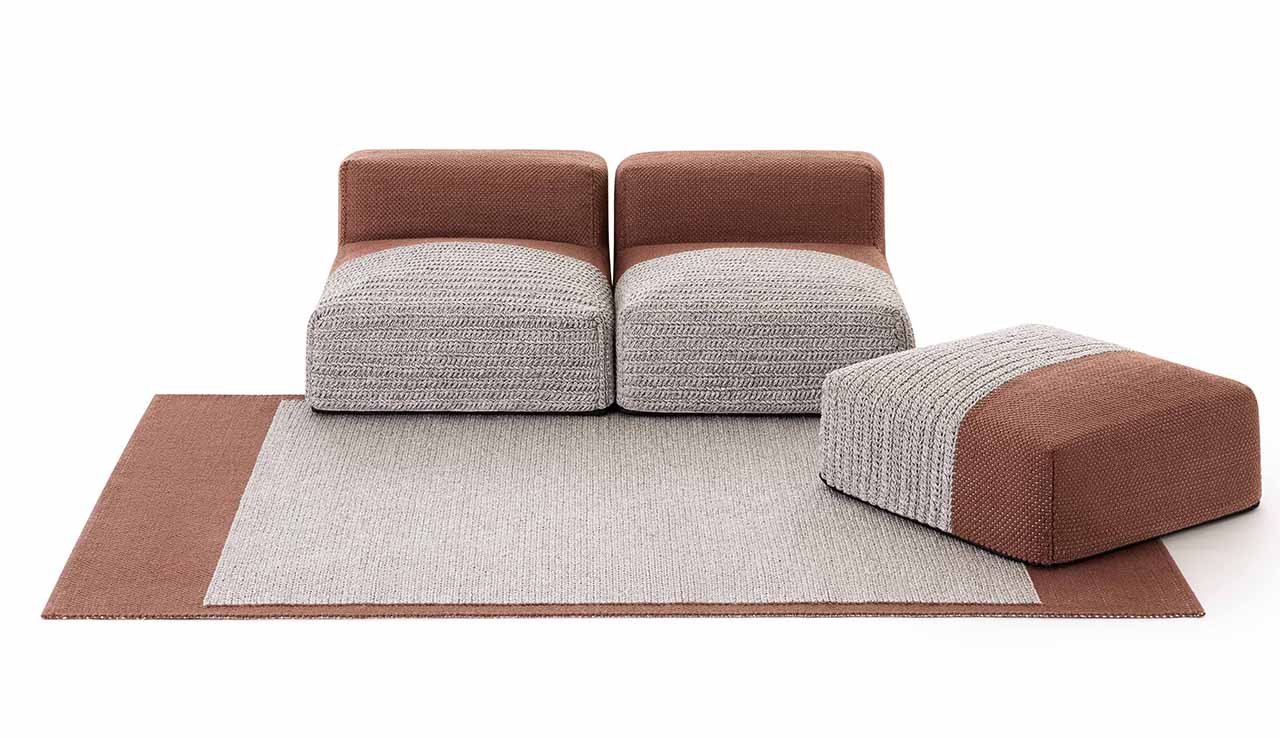 The Mangas Outdoor Collection Debuts an Outdoor Version of a Kilim
1/20 Photos
2/20 Photos
3/20 Photos
4/20 Photos
5/20 Photos
6/20 Photos
7/20 Photos
8/20 Photos
9/20 Photos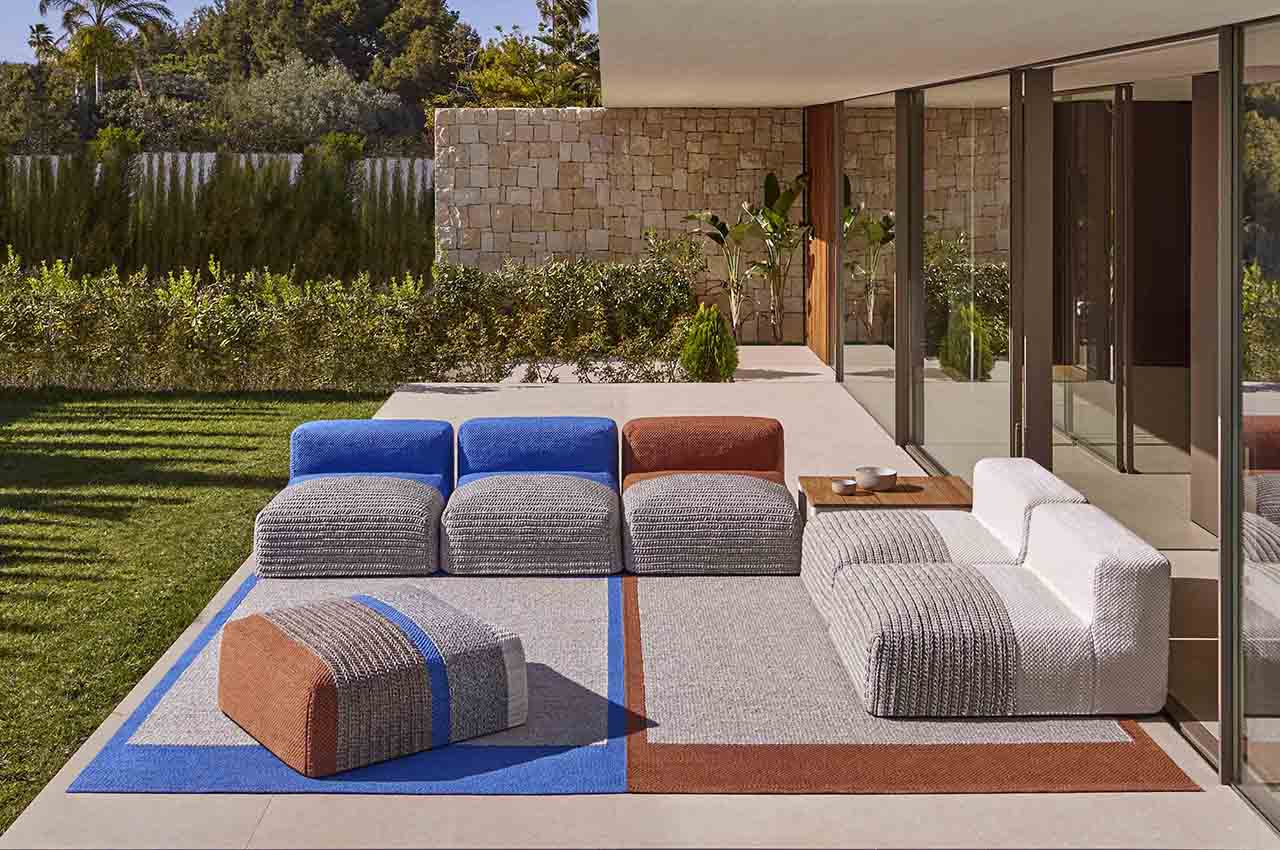 10/20 Photos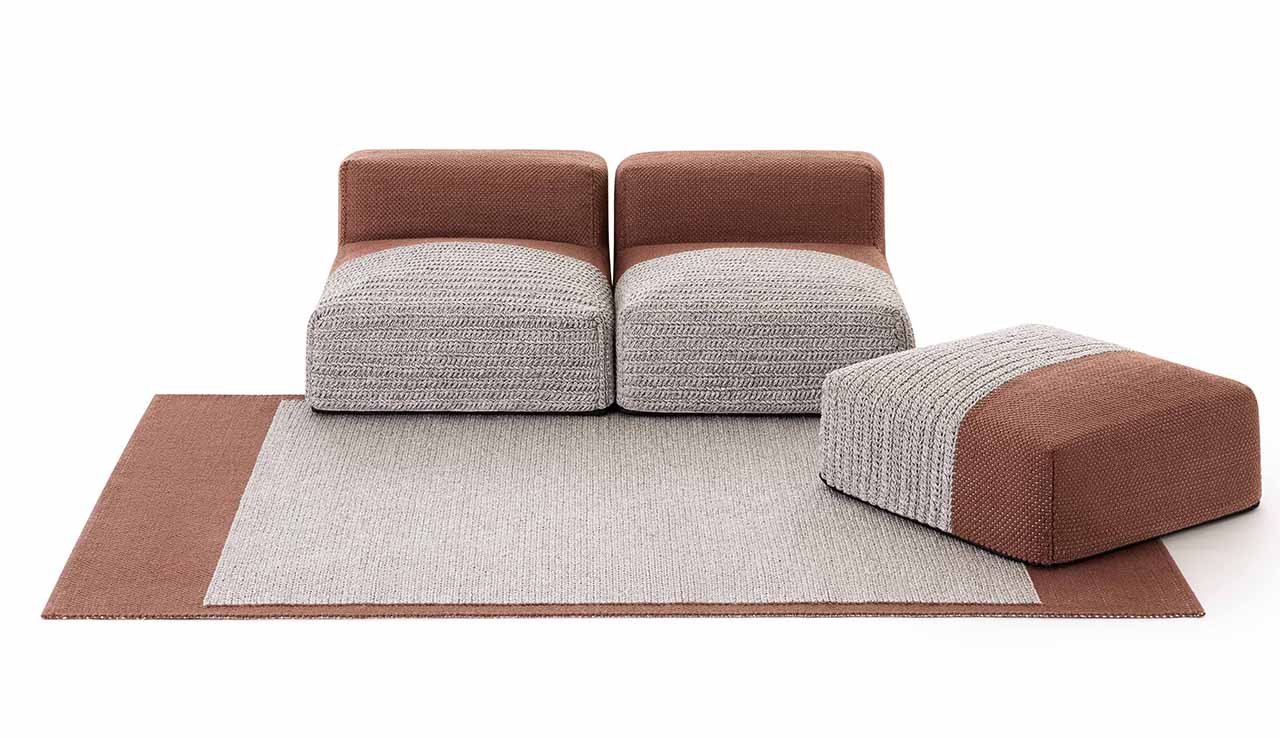 11/20 Photos
12/20 Photos
13/20 Photos
14/20 Photos
15/20 Photos
16/20 Photos
17/20 Photos
18/20 Photos
19/20 Photos
20/20 Photos
Following Mangas Original, designed over 10 years ago by Patricia Urquiola for GAN, and Mangas Space comes Mangas Outdoor. The Original collection pushed indoor rug design toward new textures and organic shapes that had yet to be seen. Success was found, leading to the creation of Mangas Space, a modular, abstract concept with the same warmth as the original. Now, the collection heads outdoors.
Both Mangas Original and Mangas Space include contemporary, minimal poufs and other pieces for creating a fully furnished space. At the time, it was a truly groundbreaking concept. Mangas Outdoor has just been introduced at Salone del Mobile 2023, with a focus on craftsmanship, the circular economy, and comfort. Drawing inspiration from hand-knitted wool jumpers, the collection uses new materials that allow the rugs, poufs, and other adaptable pieces to be carried outdoors.
"Outdoor designs such as Mangas Outdoor are an extension of our living spaces, whether it's for work, relaxation, or entertainment, and can help to offer a whole and cohesive experience that enhances our quality of life," explains Urquiola. "We wanted to create spaces that seamlessly blend together with nature, and where functionality meets aesthetics. The challenge was to achieve this through using materials adapted to the outdoors. GAN did an extraordinary job and managed to create a piece with the same volume and comfort as the indoor version."
While the first two Mangas collections relied on pure wool for warmth, Mangas Outdoor retained the same touch using an outdoor version of a kilim. Braided fibers of 100% recycled PET were recovered and processed in India, where the entire collection is handmade, showcasing the potential of the handloom method.
"We used warm and earthy colors such as terracotta, stone gray, white, and other hues that echo the natural landscape. We also incorporated pops of color like periwinkle to add visual interest," Urquiola said. Crafted without backing or glues, Mangas Outdoor rugs have an excellent feel, much like traditional wool rugs."
The collection features several rugs, three dual colored in a blue, brown, and beige color palette paired with mottled grey. Two others showcase stripes in a mix of the aforementioned colors in various thicknesses and weaves. Mangas Outdoor also includes five poufs and three modular pieces that can work on their own or be mixed and matched for more personalization. Create a lounger, sectional, or a daybed, all with generous backrests that are easy to maintain, withstand humidity and UV rays, and feature removable covers.
To learn more about Mangas Outdoor, visit gan-rugs.com.