The Meisen Collection Is Inspired by Kimonos, Crickets and Beetles
The Meisen Collection Is Inspired by Kimonos, Crickets and Beetles
1/7 Photos
2/7 Photos
3/7 Photos
4/7 Photos
5/7 Photos
6/7 Photos
7/7 Photos
British designer Bethan Laura Wood's solo show Ornate for the Nilufar Gallery in Los Angeles consists of only three objects (two cabinets and a desk) but these furniture pieces have a lot to say. Designed in collaboration with ALPI, a leader in the production of decorative surfaces, the Meisen Collection marks 10 years of collaboration between Wood and English designer and gallery owner, Nina Yashar.
Blending together colors, geometries and visual metaphors, the Meisen cabinets and desk feature a vibrant, Ikat pattern used to create Meisen fabric, a material that Japanese kimonos were made out of in the early 1900s. To balance out the pattern, slim legs reminiscent of the body parts on crickets and beetles add an unusual dynamic to the play on colors and shapes. A bespoke ALPI wood adds texture and natural grain to the movement of the pattern.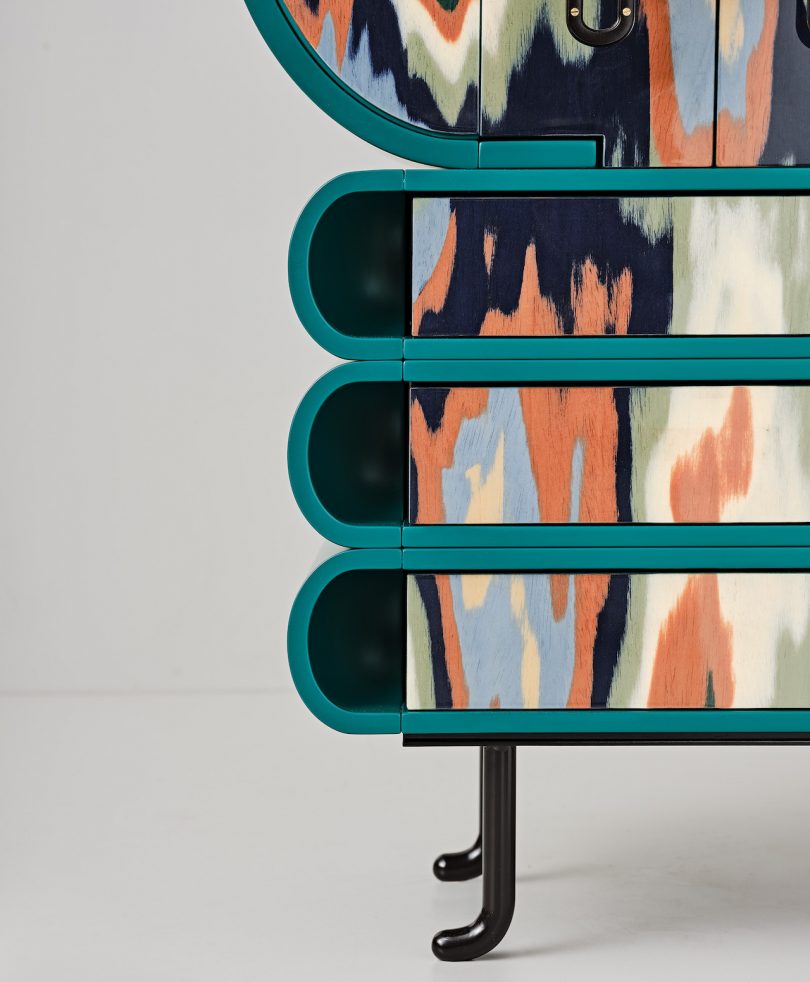 Photos by Emanuele Tortora.