The Multifunctional Cloth Table Features a Magazine Holder Front + Center
The Multifunctional Cloth Table Features a Magazine Holder Front + Center
1/8 Photos
2/8 Photos
3/8 Photos
4/8 Photos
5/8 Photos
6/8 Photos
7/8 Photos
8/8 Photos
Some pieces of furniture try to do too much when aiming to be multifunctional, but not Cloth Table. Designed by Joao Teixeira, the Japandi design coffee table features mainly wood, with the exception of its standout feature – a magazine/book holder right in the center. Simple yet functional, the sturdy wavy legs juxtapose the soft droop of the sling wonderfully.
Organically shaped, and somehow full of movement, Cloth Table is bold yet elegant with its presence. The coffee table's sturdiness is obvious, and it shows off a great mix of shapes and materials. As a final touch, all of its hardware was designed to be hidden.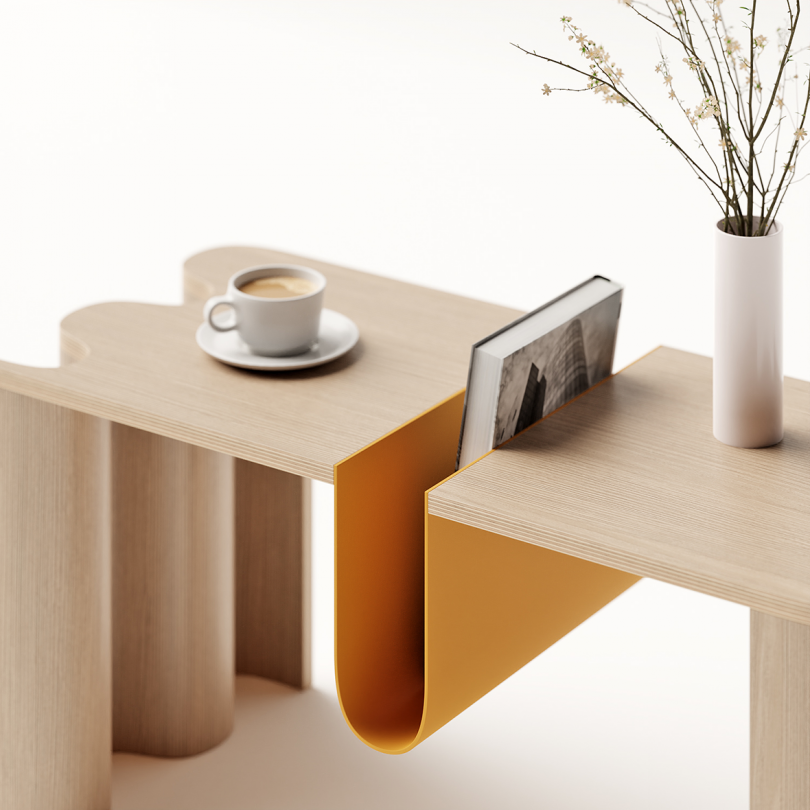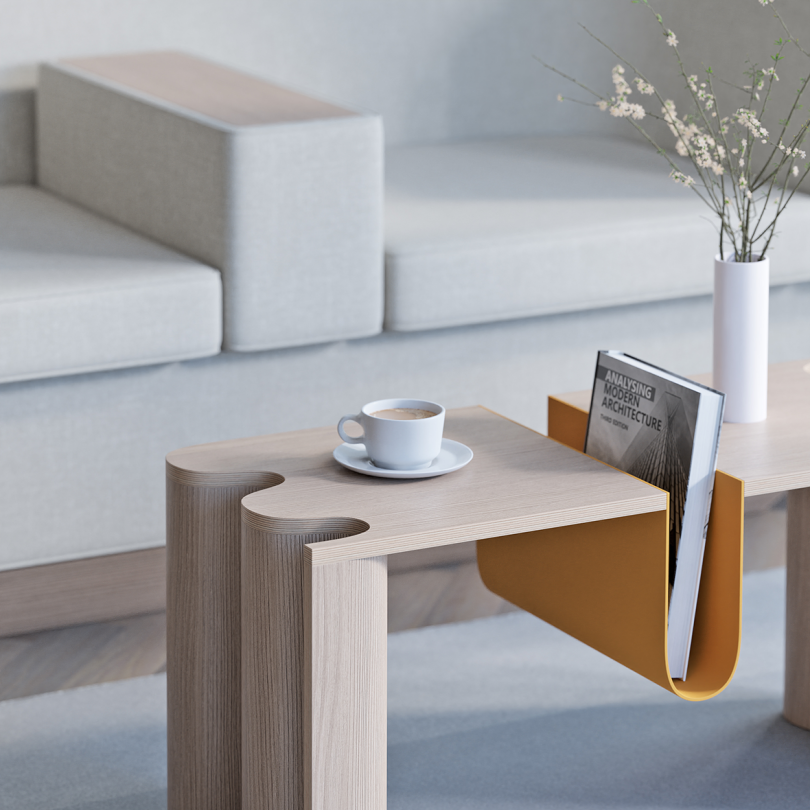 To learn more about the Cloth Table, visit teixeiradesignstudio.com.