For tech company Prospera, Roy David Architecture designed a new 1000m2 office in the heart of Tel Aviv, Israel. The company of data analyzers and the work that they do to optimize field and crop yields was the driving force behind the puzzle-inspired design concept. Graphic shapes and a fresh color palette join together to create a welcoming environment for employees to crunch the numbers.
Rounded forms, which reference the pivots of round crop fields, and custom details throughout invite the eye to uncover hidden moments. Perforated mesh and corrugated plastic partially disguise what's on the other side, much how nature tends to reveal itself making one take a second look.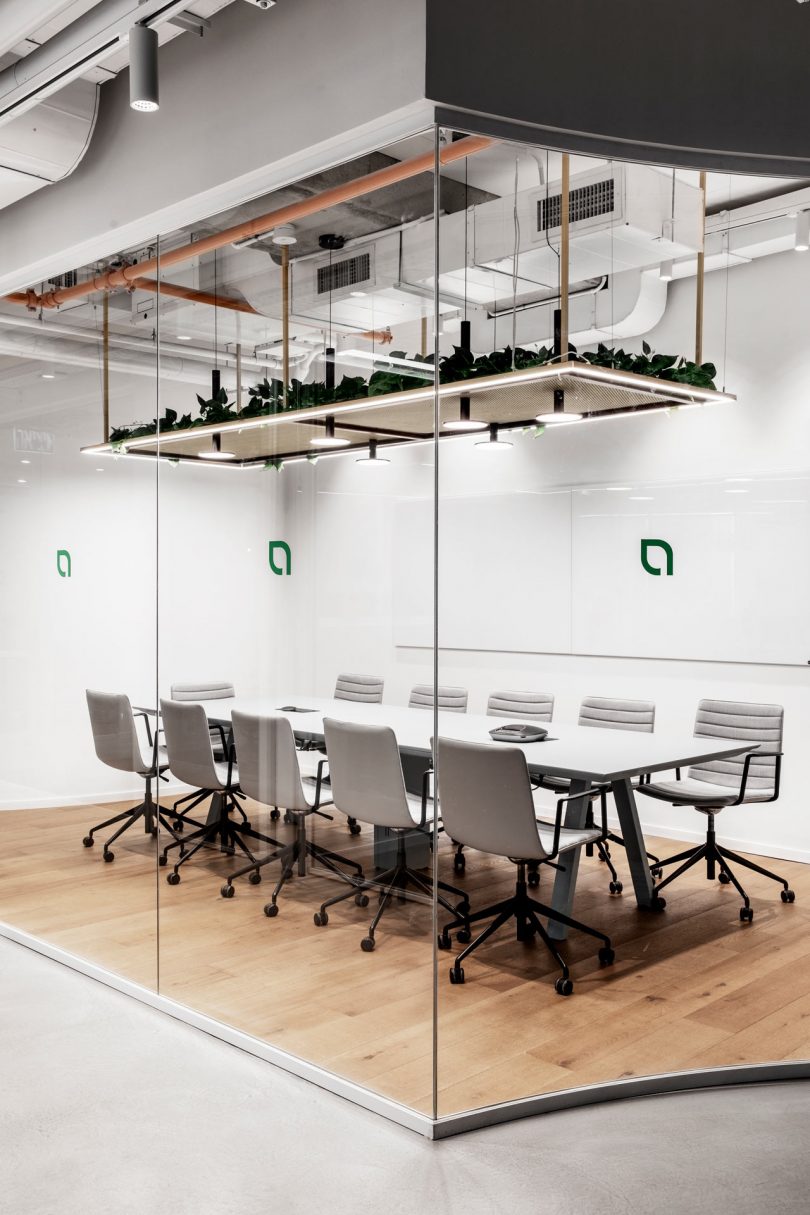 In addition to conference rooms and smaller offices, the company utilizes two larger open spaces for employees to work.
The wall-mounted art throughout was designed with shapes and muted colors that reference the graphics of the data and farmland they study.