The Nobuko Shelving System Adapts to the Demands of Your Space
A new year is a great time for a reset of the home, to do away with all the clutter that creates chaos in both the mind and environment. Monochromatic color palettes, warm neutral tones, clean lines, and simplicity – all lend themselves to minimalism, and while the aesthetic is a stripped-back approach, it doesn't mean it's boring or unimaginative. By scaling back to the essentials, only the most important elements remain, oftentimes resulting in much-needed serenity.
The Nobuko Shelving System Adapts to the Demands of Your Space
1/9 Photos
2/9 Photos
3/9 Photos
4/9 Photos
5/9 Photos
6/9 Photos
7/9 Photos
8/9 Photos
9/9 Photos
Coming this spring 2022, furniture brand Broste Copenhagen is launching a new modular shelving system that can easily adapt to any space. Created in collaboration with designer Mette Degn, the Nobuko shelving system comes flat packed and consists of only two components: shelves and legs.
The legs, inspired by flexible bamboo, come in four different heights, allowing you to customize the height and number of shelves needed. The legs have an offset placement to ensure stability and highlight the back legs, which often times are hidden even in plain view. The shelves are designed to be compatible with any of the Nobuko legs.
In addition to the shelves and legs, the collection also includes a cylindrical bookend available in seasonal colors of dusty blue, royal blue, light purple, red, white, and light green. The cylindrical shape provides physical strength and also reiterates the form of the legs.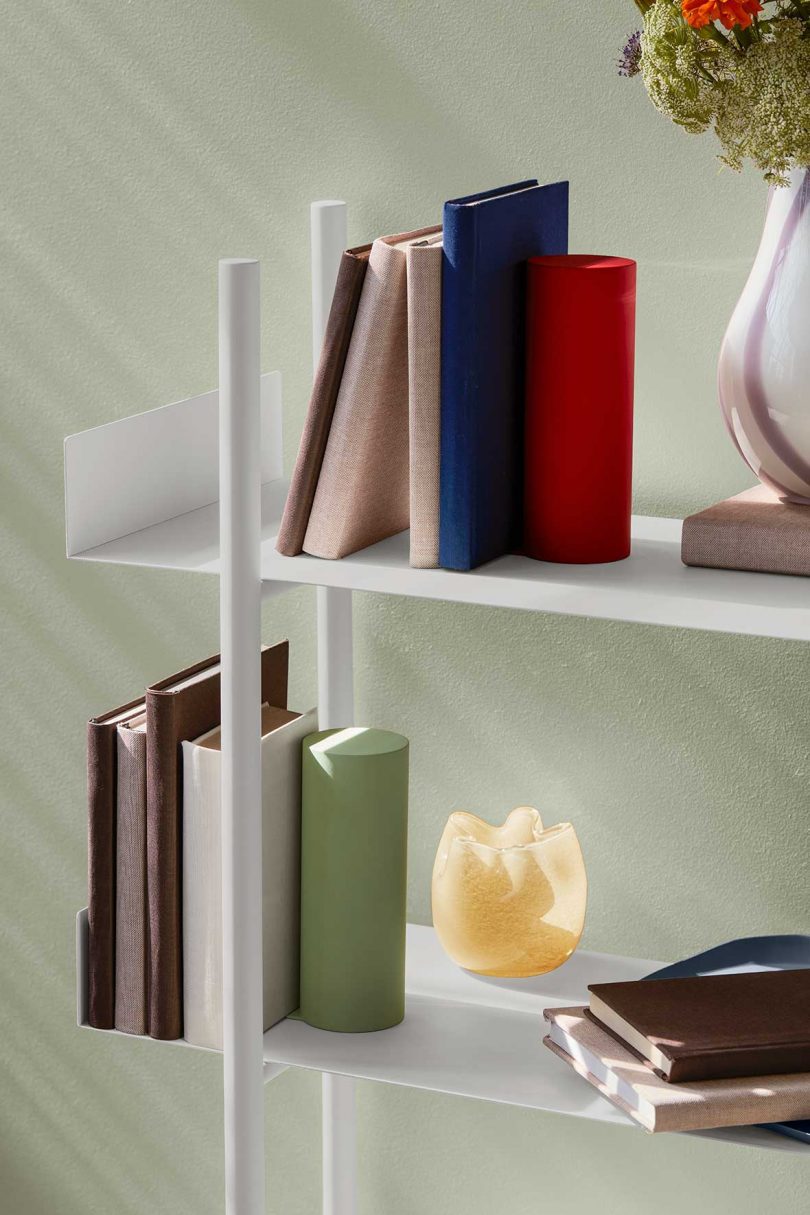 For more information on Nobuko, visit brostecopenhagen.com.