The Perf House is a project that involved renovating a five-story Georgian terrace house in central London by opening it up and maximizing as much natural light as possible. Designed by AMA, the renovation began by removing all interior walls to enlarge and brighten the spaces. The finished design showcases a modern and connected interior with juxtaposing textures.
The neutral palette is displayed through industrial materials, including raw concrete and steel, along with glass, wood, and plasterwork.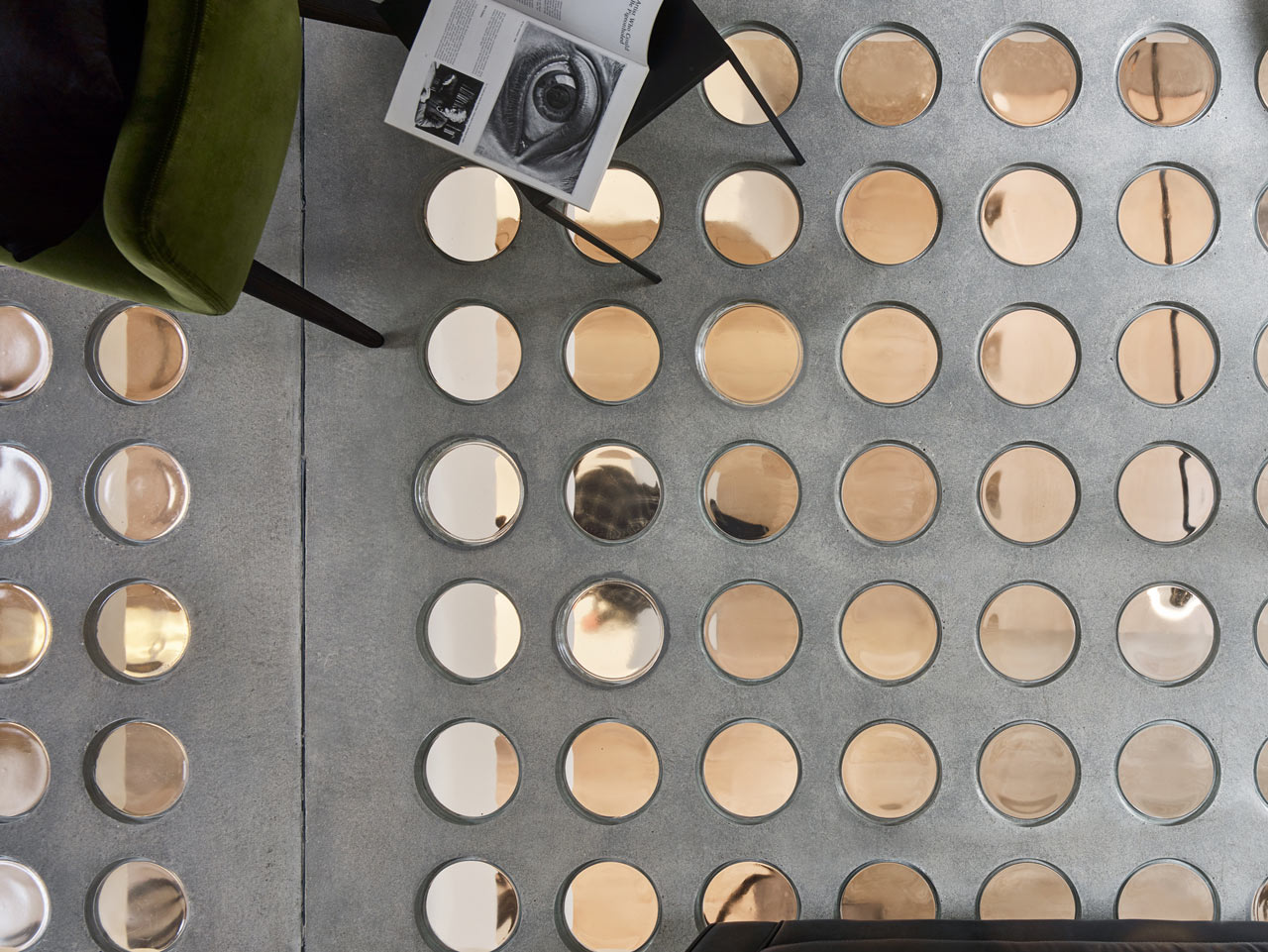 To increase light on the basement level, they incorporated a perforated floor, aka pavement lights, a commonly used material on London streets. Each hole is filled with glass allowing light to filter through to the space below while also opening up a connection between the two floors.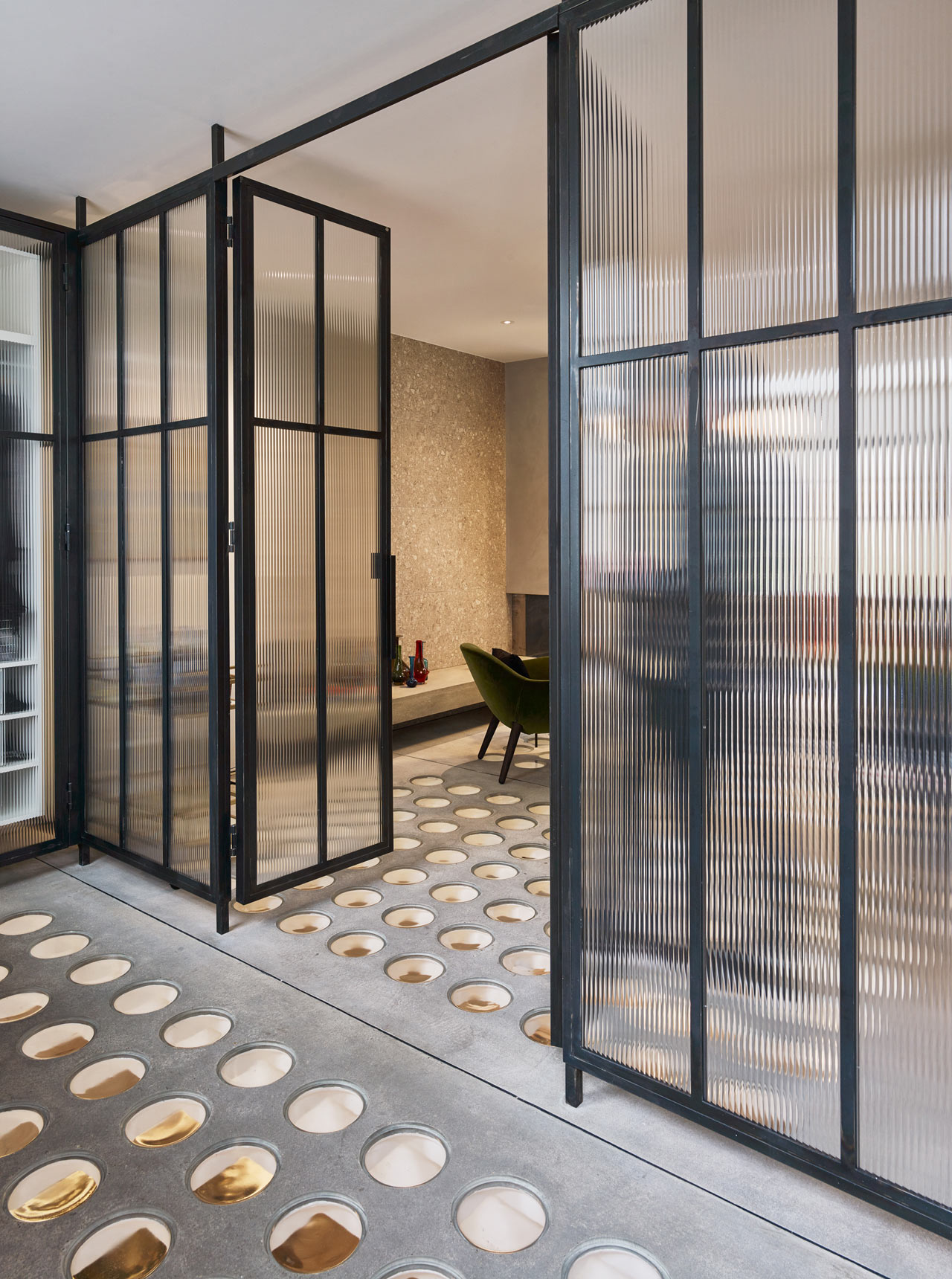 A handmade steel staircase connects the ground floor with the first floor along with a metal spine that continues up through to the top level.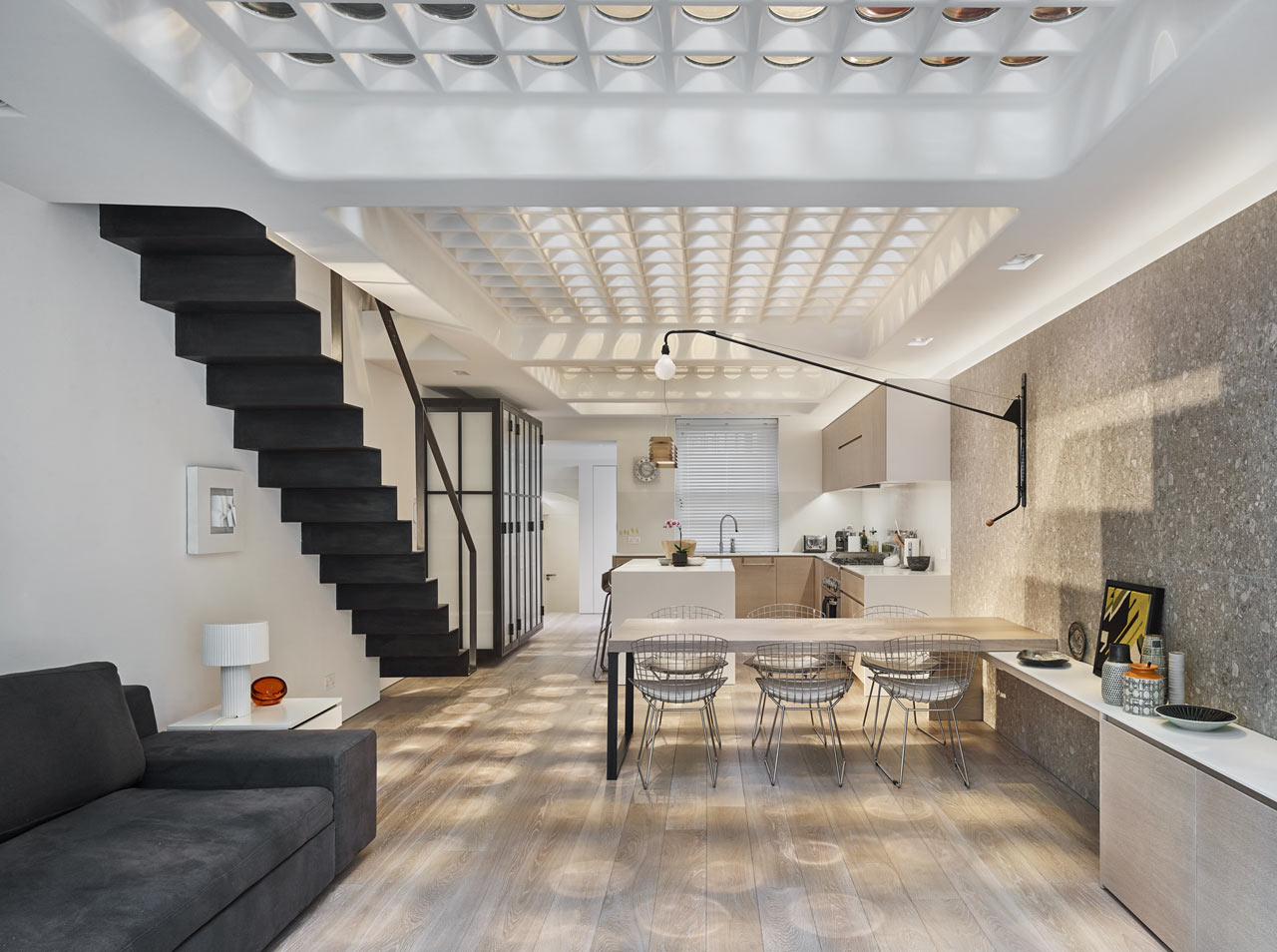 Perforations show up all throughout the house, tying together the light penetrating idea.
Photos by Nick Rochowski.