This is the coolest kids bedroom I've ever seen, and I'd totally rock this room as an adult.
Created by Steve Kuhl of Kuhl Design Build, a Minneapolis area design/build firm specializing in remodeling and unique custom projects, this bedroom is certainly one of a kind. Built for a 6-year-old, the pirate theme was chosen after considering space ship, race car, and castle concepts.
The rope bridge is able to support the weight of an adult. Steve says, "As with many of the things we build, this is was a first. Ultimately we derive great satisfaction out of overcoming odd design challenges. It's sort of like that good pain you feel the day after a heavy workout."
For added effect, a steel-doored jail cell serves to contain helpless little siblings — er — prisoners.
Steve Kuhl at the helm (above), which has a rope descending into a closet below: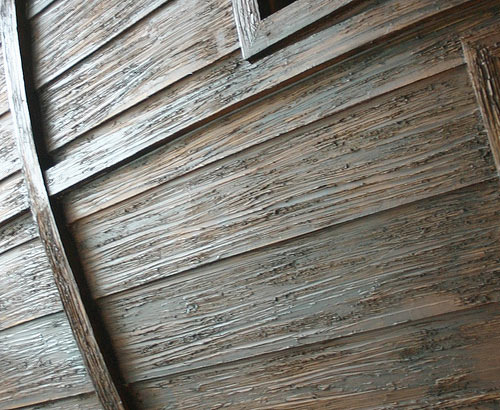 Detail of the ship's exterior. The planks are made from 2×12 ribs covered with 1/2 inch of plywood, then faux finished to appear weathered.