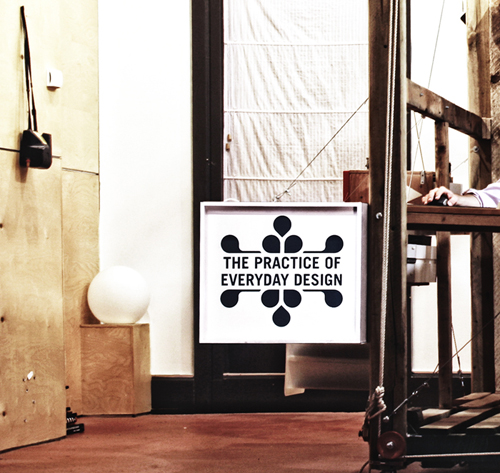 The Practice of Everyday Design is a new partnership founded in 2009 with a focus on installation art, product design, and architecture. The Practice is committed to the merging of seemingly irreconcilable ideas to form new design opportunities. The practice is not afraid of pushing the boundaries of convention, the status quo, or the constraints imposed by current technologies. Ideas emerge from the desire to reevaluate the banality of the everyday and reinvent them to create innovative and playful designs. Using art as a means to investigate process and design — there is no clear boundary between their design practice and their art pieces.
Check it out.
Tiger Tiger
Promo photo series in the works for the launch of "The Practice of Everyday Design." The cardboard Tiger head was made by Antoine Morris as a sculptural piece and will now be appropriated for their installation needs. Stay tuned for more cardboard sculptures.
Mobile Office
The Mobile Office was constructed from discarded materials within a one block radius from the site. All the material was transported to the site with their bikes and a makeshift dolly. The only purchased items were the hardware used to hold it together.